The Three Lions have made their way back home following their exit from the 2022 World Cup, with varying levels of rest being allowed by their Premier League clubs before making their return to action.
Every club has their own policy on when they expect their stars to return to training after returning from International duty. Some of England's men are luckier than others and have been given longer grieving periods before getting back into the game.
Arsenal
Bukayo Saka and Aaron Ramsdale have been asked to rejoin Arsenal's team training by the end of the week. They will be joined by Japan's Takehiro Tomiyasu and Brazil's Gabriel Martinelli.
England's Ben White is already back in training after he made an early exit from the World Cup due to an alleged bust-up with coaching assistant Steve Holland.
The Gunners have just played a match against AC Milan in the middle east, and are set to play a friendly at the Emirates against Juventus on Saturday – so Bukayo and Co will likely return to training when the team touches back down in England.
Chelsea
Chelsea's next fixture is against Bournemouth on the 27th at Stamford Bridge. Mason Mount, Raheem Sterling, and Conor Gallagher are expected to return to team training by the end of this week in preparation. 
The blues have just returned from a friendly match against Aston Villa in the Middle East and are also rumoured to be arranging another friendly in-between now and their clash with Bournemouth. 
Tottenham
Spurs boss, Antonio Conte, has given Eric Dier and Harry Kane a week off to recover from the World Cup before returning to Tottenham training. They are due to return on Monday the 19th and will be joined by Brazil's Richarlison. 
Tottenham's next fixture will be on the 21st, against Nice. None of the returning World Cup heroes are expected to receive any major game time in this matchup. 
West Ham
Declan Rice is reported as having one of the longest rest periods of any of England's squad. He is due to return to training midway through next week with the Hammers. 
West Ham are giving all returning players a 10-day break when they land back home to recover in full from the demands of the tournament in Qatar.
Rice has started all 5 of England's World Cup matches and will no doubt be grateful for his extended rest period. 
Liverpool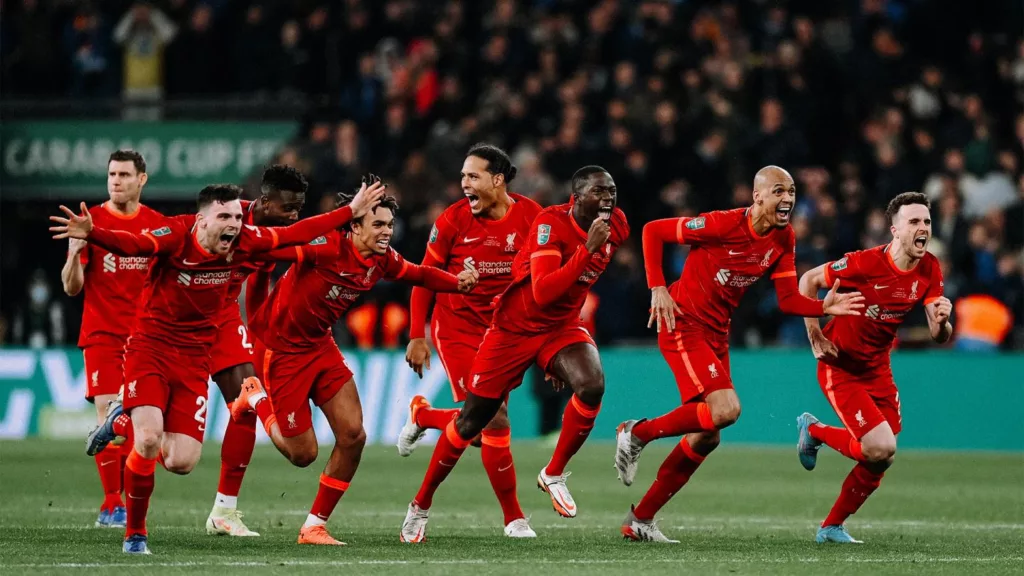 Liverpool chief Jurgen Klopp has been reported as giving each player a week off upon their return from the World Cup, to "reset mind and body". 
Trent Alexander-Arnold and Jordan Henderson therefore have some time to reflect on their recent exit and start to move their focus back to the Premier League.
Liverpool are currently in Dubai and are set to play AC Milan on Saturday, followed by a Carabao Cup tie with Manchester City on Tuesday. Alexander-Arnold and Henderson are not expected to make either of these fixtures, instead likely to return with plenty of time to prepare for their Boxing Day clash with Aston Villa.
Everton
Everton have not yet revealed when they expect their returning World Cup stars to be back in training. They next clash isn't until Boxing Day, when they will take on Wolverhampton.
England No1, Jordan Pickford, and Conor Coady can seemingly take their time in returning to their club duties and still be refreshed for their match with Wolves on the 26th. 
Man City
Premier League title holders, Man City, have more returning England stars than any club in the Premier League.
Phil Foden, Jack Grealish, Kalvin Phillips, John Stones, and Kyle Walker will be back in training midway through next week, giving them an approximate 10-day rest period. 
City's next matchup is with Liverpool in the Carabao Cup on the 22nd, a clash in which none of the above are expected to take part.
Manchester United
Harry Maguire, Marcus Rashford and Luke Shaw will enjoy a week off before returning to training at Old Trafford by the end of this week.
Maguire and Shaw started every game for the Three Lions and will no doubt be grateful of their rest break. It is unsure yet as to whether any of the returning England heroes will be taking part in United's matchup with Burnley in the Carabao Cup on the 21st. 
Maguire, however, his pegged to be taking part in United's next Premier League clash with Nottingham Forest on the 27th – with Raphael Varane and Lisandro Martinez both set to play in the World Cup final for Argentina.
Leicester
Leicester City have not confirmed when James Maddison will be returning to training. 
Maddison was injured in a 2-0 victory with the Foxes over West Ham last month, and as a result did not play a single minute of the World Cup. 
Leicester next take on Newcastle United on Boxing Day, but it is unclear as to whether he is expected to be fit for the game.
Newcastle United
Newcastle chief, Eddie Howe, has been reported as saying that he will be treating his returning World Cup stars on a 'case by case' basis.
All 3 of his England stars – Kieran Trippier, Callum Wilson, and Nick Pope are now expected to be back in full training ahead of their Carabao Cup clash with Bournemouth on the 21st, as well as their clash with Leicester on Boxing Day.
Hey, Jude!
With the vast majority of England's squad enjoying around a week of rest, it is Borussia Dortmund star, Jude Bellingham, who gets the last laugh over his teammates. 
Bundesliga's official website has stated that Dortmund won't be returning to training until January the 2nd, meaning that Jude can enjoy the festive period (and drown his sorrows) to his heart's content!