After 26 years and 137 caps, Ildefons Lima has played his last game for Andorra, marking the conclusion of the longest career in international football.
Ildefons Lima, now 43 years old, made his debut for the Andorran national team at the tender age of 17 in a 4-1 loss to Estonia in 1997.
Incredibly, he managed to score in just his second appearance for the nation, setting the stage for an extraordinary journey in international football.
Lima's career is a testament to his dedication and passion for the sport. He has played in every decade since his debut, a remarkable feat that few athletes can boast of achieving.
On Tuesday, he started his final international match, a 3-0 defeat by Switzerland.
After 23 minutes, he was substituted and received a standing ovation from both Swiss and Andorran supporters as he left the field.
It was a touching moment that highlighted the respect and admiration he had garnered over the years.
In 2021, Guinness World Records recognized Lima's achievement as the longest international playing career, solidifying his place in football history.
Before the match against Switzerland, Lima referred to the fixture as "the last dance" in a post on social media platform X (formerly known as Twitter).
Lima's impact on the Andorran national team cannot be overstated. He took on the role of captain over a decade ago, representing a nation with a population of just 79,000.
Despite facing significant challenges on the international stage, including over 100 losses, Andorra has managed to win only seven competitive fixtures during Lima's career.
Their most recent victory came in 2022, a 2-0 win over Liechtenstein in the Nations League.
One of Lima's notable achievements is being the third European footballer to be capped in four different decades, an honor he shares with Welsh international Billy Meredith and Finland's Jari Litmanen.
This remarkable consistency showcases not only his talent but also his enduring love for the game.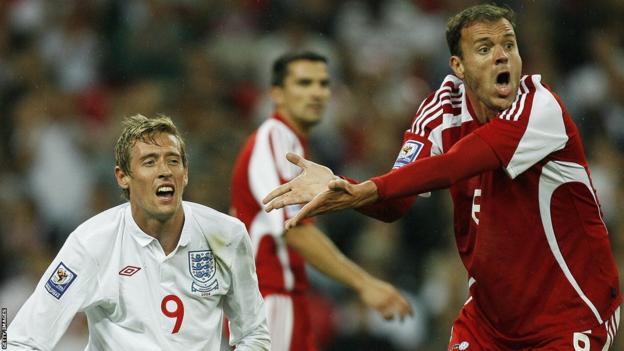 During his international career, Lima has also managed to become Andorra's record goalscorer, finding the net 11 times. His memorable moments include scoring the opening goal in a 3-1 loss to the Republic of Ireland in a World Cup qualifier in Dublin in 2001.
Another standout moment occurred in 2014 when his sixth-minute penalty gave Andorra a shock lead against Wales, although two Gareth Bale strikes ultimately helped Chris Coleman's side secure a win.
While Lima's international journey has come to an end, his legacy in Andorran football and international sports history will endure.
His dedication, resilience, and longevity are a testament to the power of passion and commitment in achieving extraordinary feats in the world of sports.
Beyond the records and statistics, Ildefons Lima's career serves as an inspiration to aspiring footballers and sports enthusiasts worldwide.
At the club level, Lima has represented notable teams such as Espanyol, Las Palmas, and Rayo Vallecano in Spain.
Currently, he continues to contribute to the sport by playing for FC Andorra B, a club owned by ex-Spain defender Gerard Pique.
While his international journey may have concluded, Lima's love for football persists, and his influence on the sport remains significant.