England fired themselves towards a quarter-final showdown with France after beating Senegal 3-0 in their knockout round – despite a nervous-looking start to the game.
Gareth Southgate's men haven't lost a match so far this World Cup, having beaten Iran, Wales and now Senegal. The only points they have dropped were during a draw with the USA – a game in which they still kept a clean sheet at 0-0.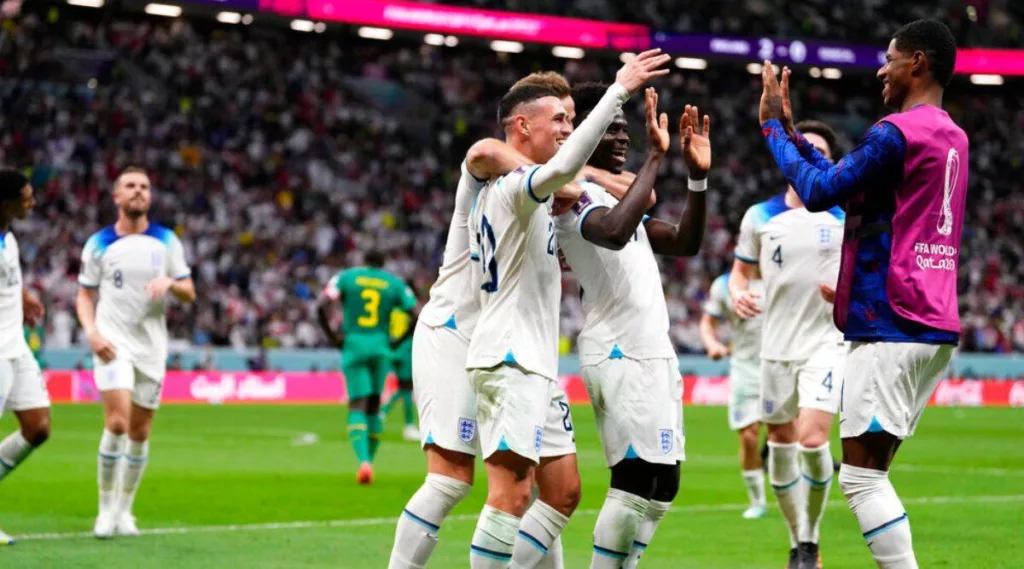 Didier Deschamps' France have also been firing on all cylinders – having won 3 games of their own, including a recent 3-1 victory against Poland in their knockout stage match. They also have the current leader for the Golden Boot award at the front of their ranks – Kylian Mbappe.
They cannot, however, lay claim to being undefeated in the 2022 World Cup like Southgate's men, having been handed a shock defeat by Tunisia in their final group stage game.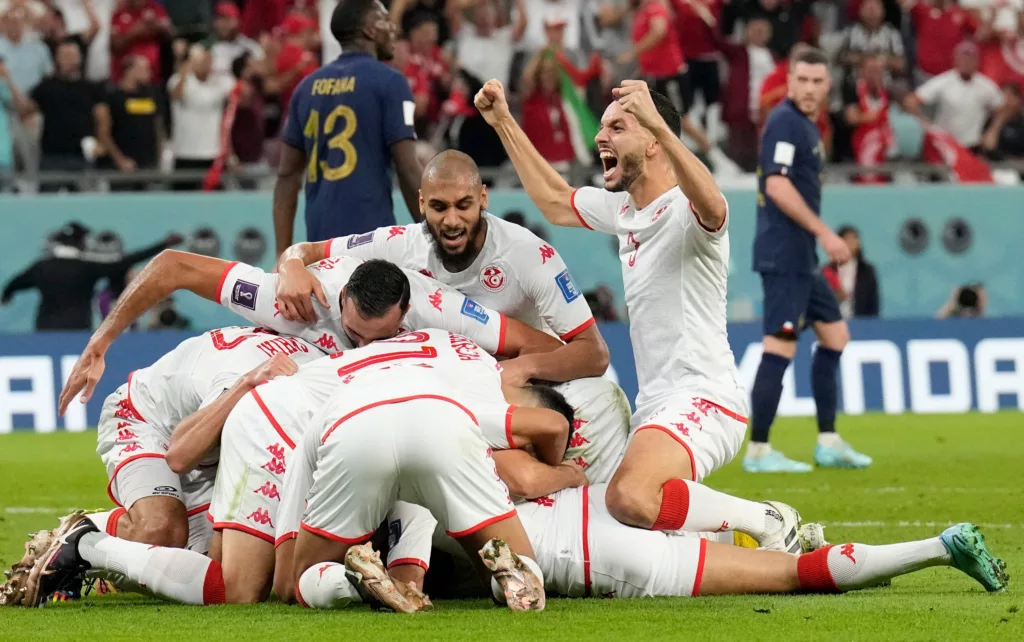 England's record against France?
So, what does England's record against France look like going into this World Cup quarter-final?
The two teams have met each other a grand total of 31 times in their playing history. It may shock you to recall that during that time, they have not met each other at the knockout stage of a major tournament.
They have met each other 5 times at the UEFA European Championships and just twice at the FIFA World Cup. All of these matchups were either group stage or preliminary rounds in their respective tournaments.
Out of the 31 battles so far – England have won 17 and France have won 9, with 5 games drawn.
Many of these matchups were, of course, international friendlies – so how have the two nations fared in their limited history of major tournament clashes?
England vs France at the Euros…
As mentioned above, England and France have met each other 5 times at the Euros. Here is a rundown of how it has played out…
Their first European meeting came on the 3rd of October 1962, at Hillsborough. This was a preliminary round first leg, and the match ended a close 1-1 draw.
As you might guess, their next meeting was the second round of this preliminary match.
Played on the 27th of February, 1963 at Parc de Princes stadium in Paris. France would win their home leg of this match 5-2, taking the aggregate score to 6-3 and putting them up 1-0 in terms of major tournament victories against England.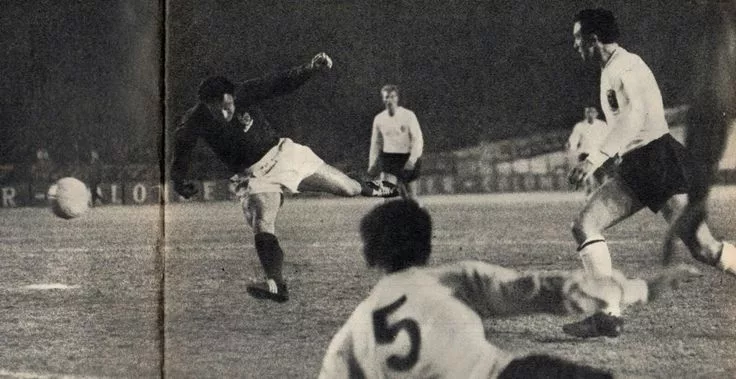 It would be nearly 30 years later that they meet one another at the European Championships again – despite meeting twice at FIFA World Cups in this time.
On the 14th of June, 1992, England took on France in the Euros for the third time. This matchup would come in the group stages of Euro 92′ and was played at Malmö stadium.
The match ended 0-0, and both England and France would fail to make the knockout stages.
France and England's fourth meeting at the Euros came in June 2004. They were both drawn to group B, and played each other on the 13th of June in Lisbon.
France won the match 2-1, taking their European tally over England to 2-0.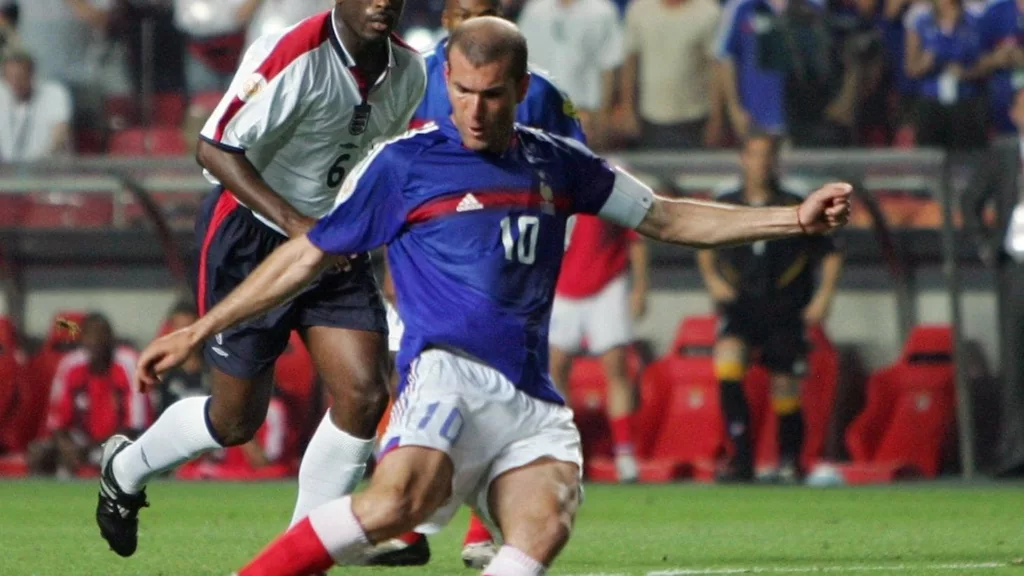 Despite their loss, England went through to the knockouts in second place, behind Les Bleus. England would go out on penalties against Portugal, and France would lose to the eventual shock 2004 Euro Champions – Greece.
England's final Euros meeting with France (to date) was on the 11th June, 2012. They again met at the group stages of the tournament, this time in group D.
They drew 1-1 at the Donbass arena in Donetsk.
Both England and France qualified for the knockout stages, with England leading the group with 7 points to France's 4. Both teams again made painful exits to the tournament at the knockouts – France losing to Spain and England to Italy (again, on penalties!)
So, all in all – England's record against Les Bleus at the Euros isn't a great one. Of the 5 matches played, England have won none, lost 2 and drawn 3.
It may be lucky for England that their upcoming quarter-final with France is in the World Cup, rather than the European Championships? Let's find out…
England vs France at the World Cup…
So, having looked over the Three Lions' luck against France at the Euros, you may be feeling a little worried looking forward to the 10th of December…
Let us put your mind at ease, by looking at England's record with the French at the World Championships. It is a short record, but a promising one.
Of the 2 World Cup meetings between the sides, England have come away as victors in both.
Their first meeting was the 1966 World Cup in the group stages. A World Cup, of course, that the English remember fondly.
On the 20th July, 1966, England beat Les Bleus 2-0 at Wembley stadium. The French failed to make it out of the groups and England would go on to become World Champions.
Their second, and only other meeting on the World stage, was in 1982.
They were, again, drawn to the same group and met at this stage. The match was played on the 16th June in Bilbao, and England came away with a solid 3-1 victory, with Bryan Robson scoring in the opening minute!
England topped the group ahead of France, with both nations going through to the second group stage.
France would top their second group and go on to finish fourth place in the tournament. England finished just one point behind West Germany in their second group stage and went home as a consequence.
Non-tournament matchups…
So, we know two things so far: France have enjoyed bragging rights in European tournaments, whilst England have done so on the World stage. So what does the score sheet look like in the remaining 24 clashes these two national teams have had?
Of these 24, 23 were International friendlies, and one was a 1997 Tournoi de France meeting.
England beat France in the 1997 Tournoi de France, and went on to win the competition.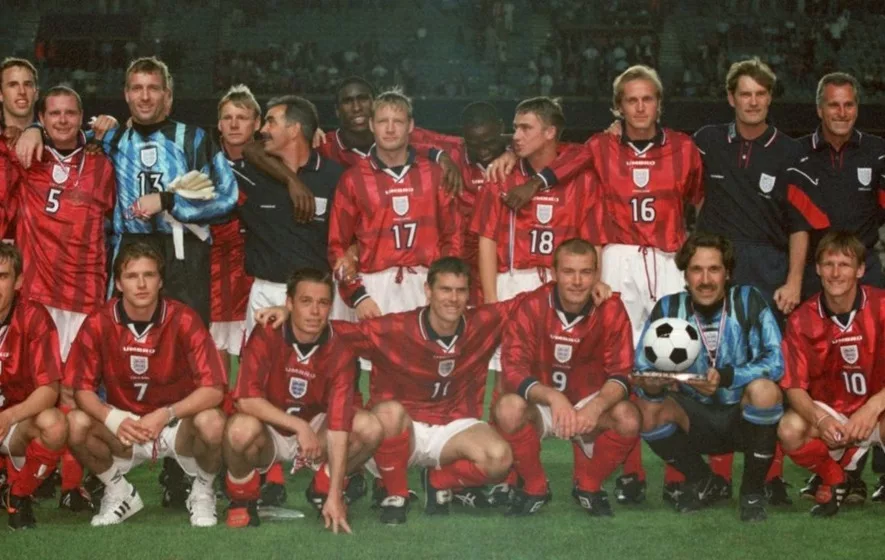 The record from the remaining 23 friendlies also falls in England's favour. They have won 14 of these matchups, with France taking 7 and 2 matchups ending in draws.
World Cup 2022 quarter-finals…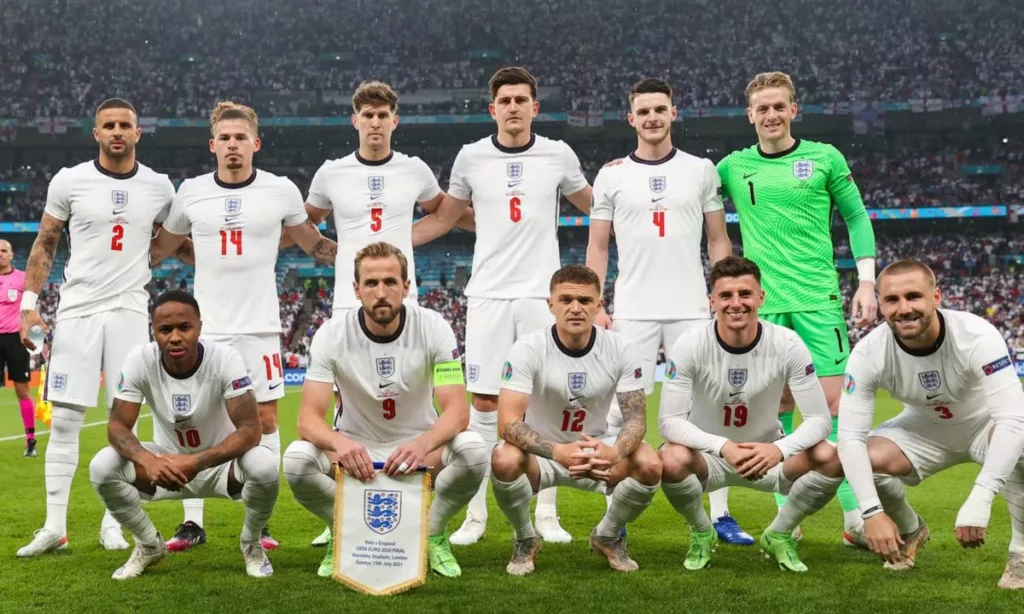 With the 32nd edition of an England vs France on its way on the 10th, it's worth noting that the two nations haven't met each other for 5 years on the pitch.
Southgate's men will be hoping to keep the nation's unbeaten World Cup record against France alive, with one of the most dangerous-looking French teams in history standing in their way.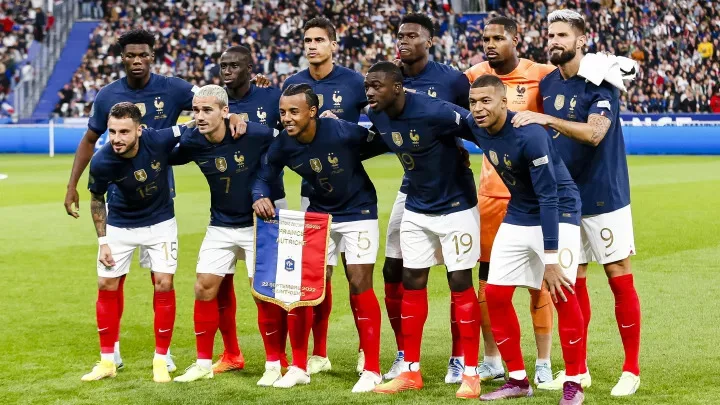 The game will be shown on ITV, with kickoff 7PM (GMT) / 10PM (SAST).
We can't wait to see how this one plays out.