The 2022 World Cup has give us plenty to talk about already – from shock results to political stands, each game has raised a new topic of discussion.
One of the most shocking visuals that we have been given so far by the tournament was the collision between Saudi Arabian defender, Yasser Al-Shahrani, and goalkeeper, Mohammed Al-Owais, in their matchup with Argentina on the 22nd.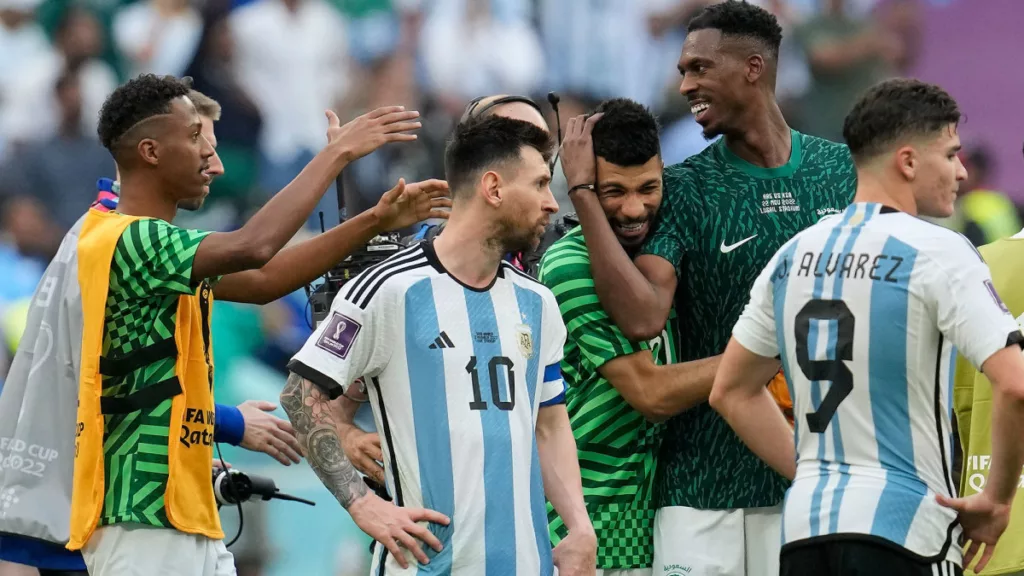 What should have been a day of elated celebration of their 2-1 victory over Messi & Co turned into a nightmare for the Saudis late on in the game. A loose ball was chased by both left-back Al-Shahrani and goalkeeper Al-Owais, with the latter leaping into the air with his knee raised to catch the ball. 
As he did so, he collided with Al-Shahrani in what ended up looking like an inch-perfect flying knee, suited more to the sport of MMA.
The defender suffered a fractured jaw, as well as broken facial bones AND internal bleeding as a result of the incident. 
Shockingly, play continued around the stricken defender for around half a minute before the seriousness of the injury was recognised. 
It is unsurprising that Al-Shahrani WILL NOT be taking part in any further games in the World Cup.
His team paid tribute to him before their 2-0 defeat to Poland by posing for photographs with a Saudi shirt with "Yasser 13" printed on the back.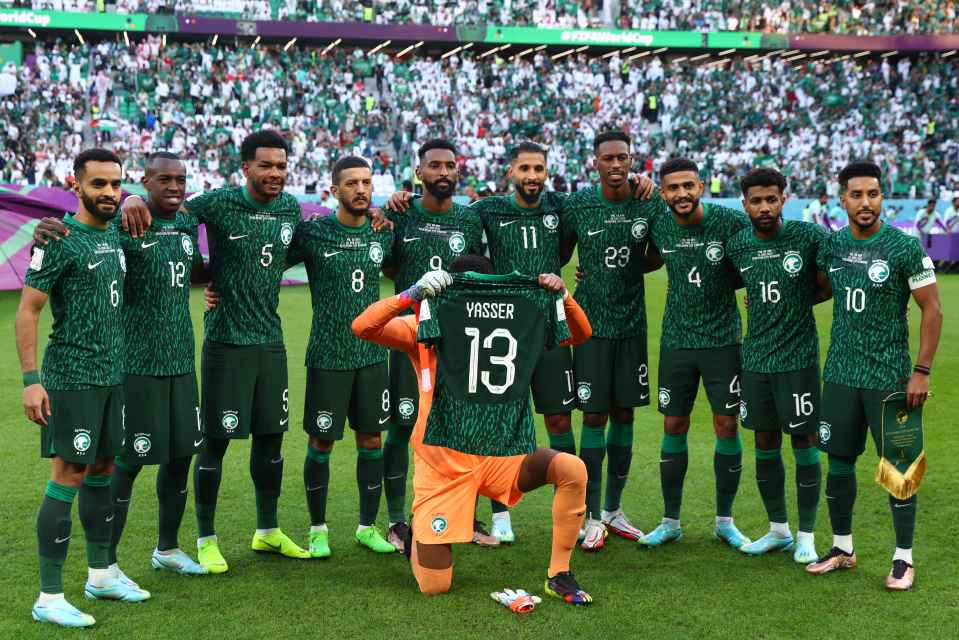 Al-Shahrani was rushed to hospital following the incident for emergency surgery to treat his various facial wounds and the internal bleeding caused by the collision. It has been reported that he underwent a second surgery on Sunday the 27th at King Abdulaziz Medical City for the injuries, as well as for treatment for his pancreas.
Both surgeries have been reported as successful and thankfully the Saudi wing-back is on the mend.
He took to social media following his surgeries and said "I want to reassure you about my state of health, I'm better. Don't forget to pray for me"
Following their defeat to Poland, Saudi Arabia currently sit 3rd place in Group C, level on points (3) with Argentina but behind on goal difference.
Although there is a slim chance they could go through with a draw against Mexico tomorrow night, they ideally need a win to go through to the knockout stages of the tournament. 
Messi's men take on Poland across the country from Saudi Arabia & Mexico to determine the outcome of Group C tomorrow night, 7PM GMT.