It is reported that Celtic chiefs Michael Nicholson (CEO) and Chris McKay (Head of Finance) flew to Mallorca recently to hold talks with Brendan Rodgers over a return to the club for a second stint.
Rodgers managed Celtic between 2016-2019, helping them qualify for the group stages of the Champions League for the first time in 3 years in his first season with the club. He also went on to win the Scottish League Cup with them that same year. That win was also Celtic's 100th major trophy.
But that wasn't all. His inaugural year with Celtic would also see him become the first manager in the club's history to win his opening 3 games against Rangers, and then go on to win their 6th consecutive league title with a full 8 games to spare AND finish on a record 106 points.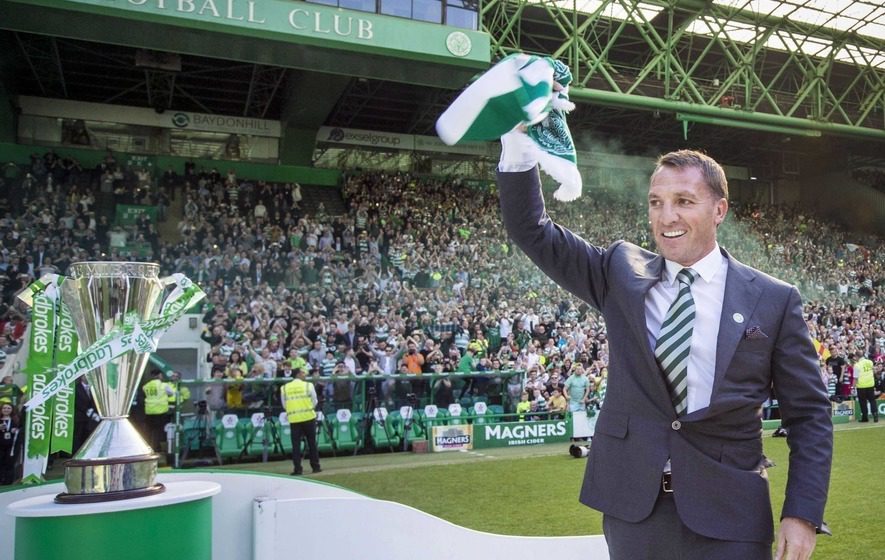 On top of all of this, he even guided them to their 4th ever domestic treble by winning the Scottish Cup Final with a 2-1 victory over Aberdeen.
With his first year at Celtic under his belt, Rodgers success with the Hoops was far from over. His second season in charge saw them once again secure the Scottish League Cup, the Scottish Premier League, and the Scottish Cup once more.
This made Rodgers the first manager in Celtic's history to have won their first 4 domestic trophies, as well as the first manager in Scottish Premier League history to secure a 'double treble' (a treble 2 years on the bounce).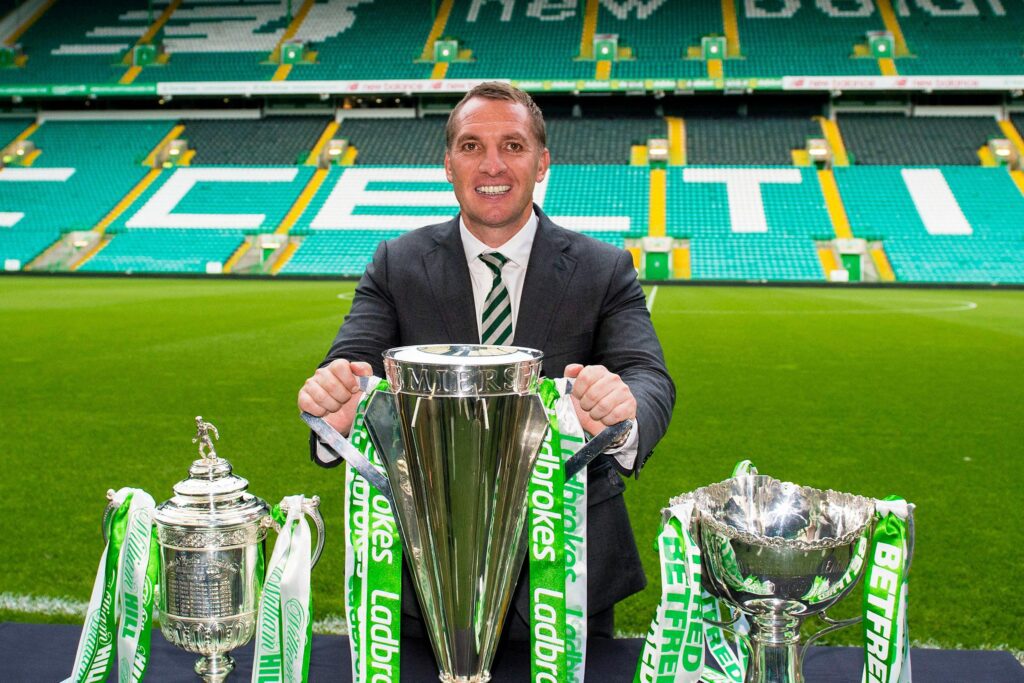 Rodgers finally left the club in February of the 2018-2019 season (his third season in charge), after having secured the Scottish League Cup already and left the club in first place in the League.
He departed to Leicester City where he stayed until leaving via mutual consent this year due to a poor start to the Foxes Premier League campaign.
According to reports surrounding his meeting with Celtic Chiefs once again, it has been mentioned that majority shareholder of the club, Dermot Desmond, has remained a huge admirer of Rodgers after his first stint with them.
It is also said that Rodgers return could help keep Assistant Coach John Kennedy at the club, a opposed to him being taken to London as the departing coach Ange Postecoglou would hope.
Rodgers and Kennedy were the dynamic duo at the Celtic's helm when they were flattening everyone before them in Scotland between 2016-2019. This is apparently one of the driving factors behind bringing Rodgers back to the club, alongside his obvious record of success at Celtic Park.
If Rodgers does make a return, it will be interesting to see fans reactions. On one hand, he gave the club one of their most successful runs in history, but on the other many fans were upset at his decision to leave midway through the 2018/2019 season instead of sticking around to make it 10 titles in a row.
With the recent reports of face to face talks, and Rodgers history with the club, we may be about to find out soon enough!