Man City have completed their first summer transfer off of the heels of securing their treble glory at the Atatürk Olympic Stadium in Istanbul last night in the UEFA Champions League Final.
Guardiola and his men secured their place in the history books by becoming the only side other than their next door neighbours Manchester United to achieve the elusive treble, whilst at the same time securing their first ever Champions League title.
Having secured the Premier League title with a game in hand and the FA Cup a week prior to the UCL final, Man City went out and got the job done valiantly in their last hurdle against a difficult Inter Milan side.
Despite creating a handful of chances in the first half against a stubborn Italian defense, the decisive goal came with just 20 minutes left to play via a wonderful strike from Rodri. City's work was far from over, with their goalkeeper Edison making a handful of vital saves in the remaining minutes to get them over the line.
Now it is reported that the club have completed their first summer transfer, in the form of 16-year-old goalkeeper, Spike Brits, who plays with England's academy squad.
Brits was prised away from AFC Wimbledon for a club-record fee for an academy player, said to be around the £500,000 mark. City aren't the first Premier League club willing to spend such money on young talent, however, with Liverpool looking to bring 14-year-old Wolverhampton defender Harvey Owen, to Anfield.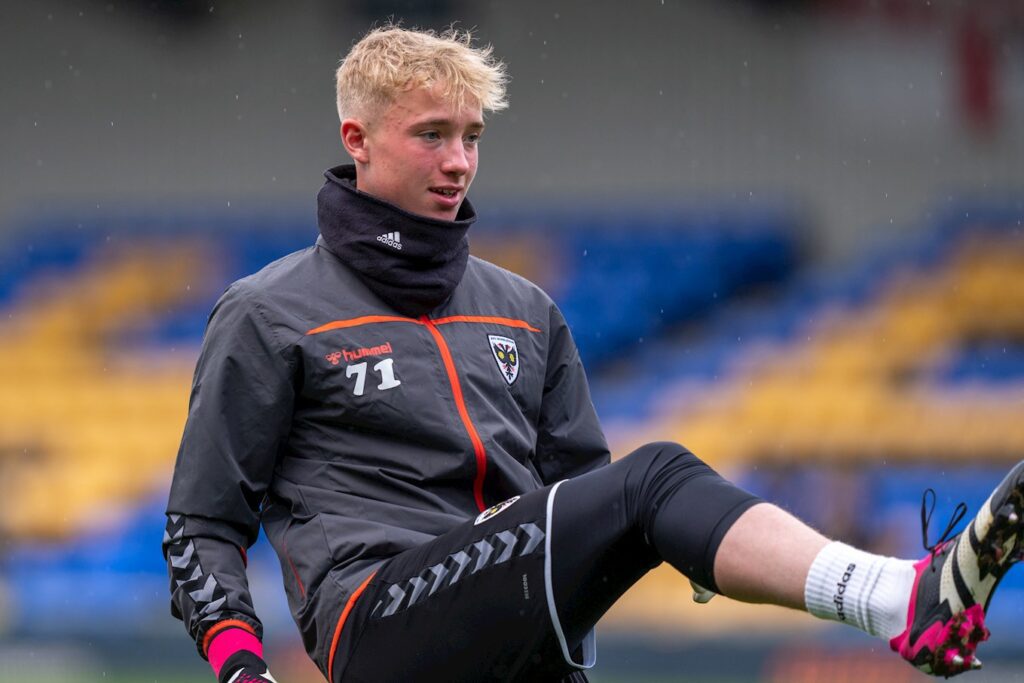 Brits comes as part of a long line of young goalkeeping talent to emerge from Wimbledon youth coach, Ashley Bayes, that includes the likes of Aaron Ramsdale. The 16-year-old has been capped for England at various age groups 8 times, and had attracted the attention of other large clubs before putting pen to paper with City.
According to reports, the Sky Blues beat both Manchester United and Newcastle United to signing the young shot-stopper.
Brits is the first signing of what is expected to be a busy summer for Man City, with reports that 8 of their starting 11 may be looking to depart the Etihad.