With the January transfer window now closed, we take a look back at the top 10 most expensive transfers in Premier League history…
The amount of money teams spend on players seems to go up and up every year – for reference, the most expensive signing in 2010 was David Villa's €40 million (roughly £35.3 million) price tag to sign for Barcelona.
These days, you wouldn't get a star striker like Villa on board for such a fee. Players nowadays expect to be sold for even double Villa's price tag, with Chelsea forking out roughly €70 million on 22 year old Mykhailo Mudryk as one example!
This list, to be clear, covers players who have been brought into a Premier League squad, and doesn't include players who have been sold to teams outside of the English top flight.
10. Wesley Fofana – Leicester to Chelsea
In August 2022, Frenchman Wesley Fofana left midlands side Leicester for the capital to wear a different blue shirt. Chelsea FC paid £70.7 million for the defender at the time, ranking him as number 10 on this list.
9. Virgil Van Dijk – Southampton to Liverpool
In January 2018, Liverpool signed Dutch centre back Virgil van Dijk. He left Southampton for a reported £74.4 million, making him the second most expensive defender on this list, and 9th most expensive Premier League signing!
8. Romelu Lukaku – Everton to Man Utd
Our first forward to make the list so far. Romelu Lukaku scored 25 goals in what would be his final season for Everton, earning himself a £74.5 million price tag when he was signed by Manchester United in July of 2017.
7. Jaden Sancho – Dortmund to Man Utd
In July 2021, Jadon Sancho left his club of 4 years Borussia Dortmund. The forward had amassed 38 goals in his time at the club. United ended up paying a signing fee of £74.8 million to secure the forward, who has managed 5 goals and 4 assists during his first 39 matches with the club.
6. Harry Maguire – Leicester to Man Utd
Manchester United have clearly been spending to try and get back on top of the Premier League since they last won the title in 2012/2013. Their signings make up for 50% of this list alone! The centre back was reportedly signed for £76.6 million in July 2019, making him the most expensive defender ever signed in the league.
5. Antony – Ajax to Man Utd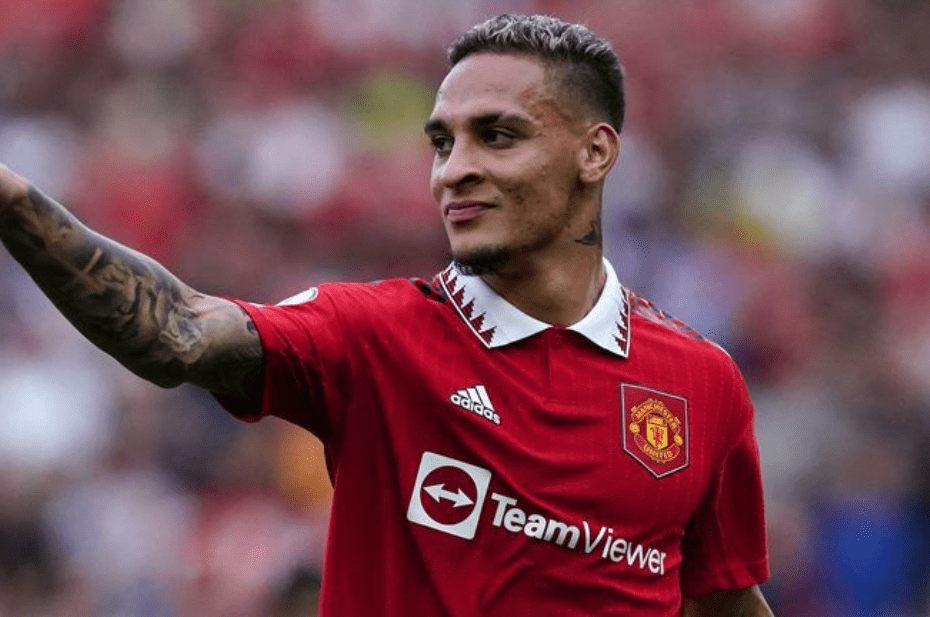 One of the more recent entries onto this list is again a Manchester United signing. The club paid £83.6 million to sign Brazilian forward Antony from Ajax in September of last year. Antony was responsible for 18 goals and 14 assists in his 57 league appearances for the Dutch club.
4. Paul Pogba – Juventus to Man Utd
We arrive to the longest standing name on this particular list of Premier League transfers. Paul Pogba. The French midfielder came back to Old Trafford in August of 2016, after having played in United's U18's and reserve teams before a move to Juventus 4 years earlier. United paid £92.3 million to bring him back into their ranks – a record signing fee at the time.
3. Romelu Lukaku – Inter Milan to Chelsea
Romelu Lukaku must have done something right, as he is the only player to take up two positions on the list of the top 10 most expensive EPL signings. His move to Chelsea in August 2021 cost a reported £99.2 million – beating his Manchester United signing fee by over £20 million!
2. Jack Grealish – Aston Villa to Man City
Our next entry was signed at the same time as the previous, in August of 2021, and would be the most expensive player of the year. Manchester City were reported as paying £103 million for the English midfielder to come to the Etihad, taking the No1 spot for 16 months before our next entry arrived…
1. Enzo Fernandez – Benfica to Chelsea
Our next entry will need no introduction, with his signing being complete within the last 24 hours. Chelsea managed to reach an agreement with Benfica with just 2 hours to go before the 11PM deadline, according to reports. They paid a record-breaking £105.6 million for the Argentinian midfielder, making him the most expensive Premier League signing to date!