In May 2006, an investigation into alleged foul play in the Italian Serie A would end in 22 charges. It would also leave Italian giants, Juventus, relegated to Serie B. Ladies and gentlemen, the Calciopoli scandal.
What foul play was involved?
The alleged foul play involved several of the biggest names in Serie A accused of unfair relations with refereeing organisations. These relations took place between the 04/05 and 05/06 seasons of Serie A. 
Among those implicated were Juventus, AC Milan, Inter Milan, Lazio and Reginna. Many received prison sentences and football bans, however many were acquitted in 2015 due to a statute of limitations running out.
The teams involved were accused of manipulating referee selection committees to assign "favourable" referees to officiate their matches. 
The name "Calciopoli" translates in English to "Footballgate" – a twist on Richard Nixon's "Watergate" scandal.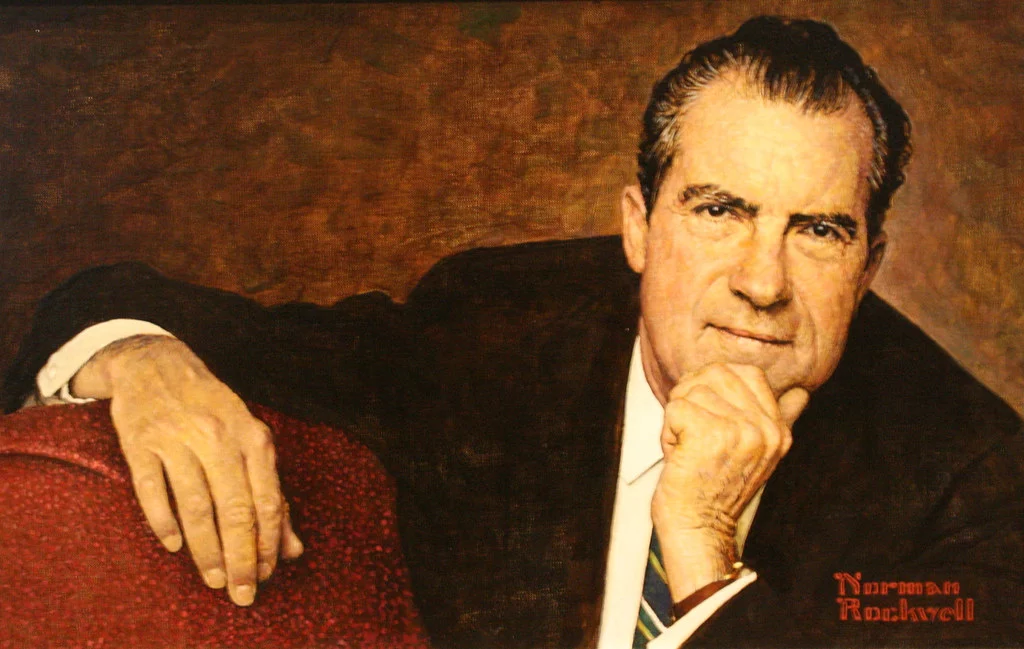 How did Calciopoli come to light?
The FIGC (Italian Football Federation) began investigations as a result of intercepted telephone communications between senior club officials and referees. 
Juventus in particular found themselves at the centre of this scandal. Club general managers, Luciano Moggi and Antonio Giraudo, had several conversations with refereeing bodies to influence referee appointments.
In one conversation, Moggi accused referees Pierluigi Collina and Roberto Rosette of being "too objective". In this transcript he also asked that they be "punished". 
These referees would be two of the small few who would come out of the scandal unblemished.
It was also alleged that Moggi and Giraudo detained referee Gianluca Paparesta and his assistants in the Juventus changing rooms. The pair allegedly berated the officials for not favouring Juventus during their 2-1 loss to Reggina. 
You're probably thinking that such activity sounds very mafia-like to be coming from within a footballing landscape…
Initial club punishments…
In July 2006, FIGC's prosecutor, Stefano Palazzi, called for all clubs at the centre of this scandal to be thrown out of Serie A.  
Palazzi called for Juventus to be assigned to the lower tier Serie B with a 6 point deduction. He also called for the club to be stripped of their 2005/2006 league title. 
Palazzi also stated Lazio, Milan and Fiorentina were to be downgraded to last place in the league and also relegated.
Point deductions were also called to be imposed on these 3 clubs for the following season. A 3-point deduction for Milan, paired with 15-point deductions for Lazio and Fiorentina.
Southern Italian side, Reggina, was also later punished for their involvement in Calciopoli. They were initially given a 15-point penalty PLUS relegation on the 17th August. 
This was altered slightly when handed down on the 17th August – a 15-point penalty but no relegation.
On top of this, Reggina was fined €100,000 and their President, Pasquale Foti was fined €30,000. Foti was also banned from all football-related activities for 2 and a half years.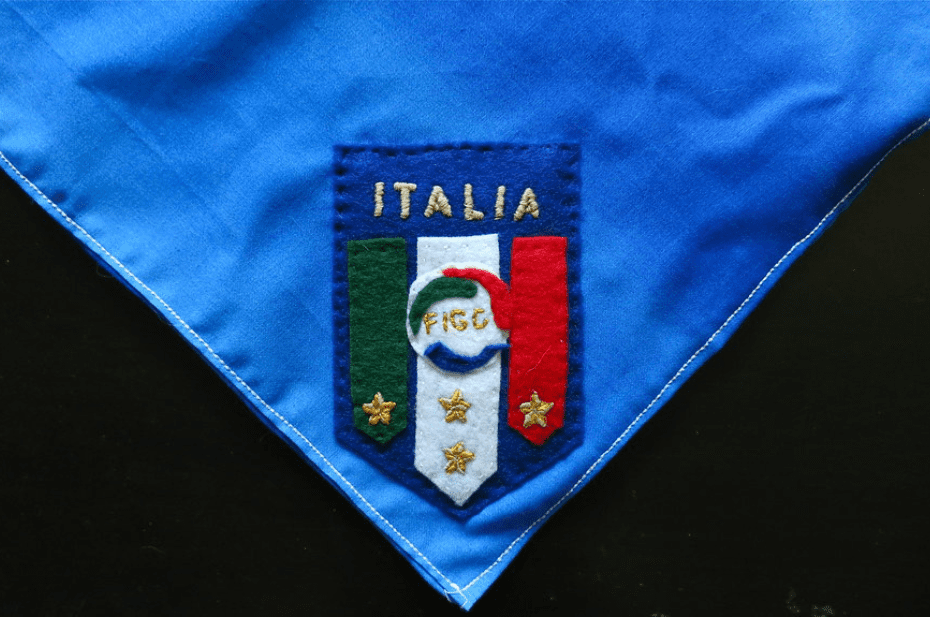 There were numerous appeals filed by clubs and officials to these initial punishments. 
When all was said an done, individual club punishments looked as follows:
Juventus – Stripped of the 04/05 Serie A title and downgraded to last place in the 05/06 season. Relegated to Serie B with a 9-point deduction. Total fines equalling €175,000.
Lazio – Out of the 06/07 UEFA Cup. 3-point deduction in Serie A. Two home games behind closed doors.
AC Milan – Deducted 30 points for the 05/06 Serie A season AND 15 points for the 06/07 season. Out of the 06/07 Champions League. One home game begins closed doors.
Fiorentina – 15-point deduction for Serie A season. Out of 06/07 Champions League. Two home games behind closed doors.
Reggina – 11-point deduction in Serie A. €100,000 club fine + €30,000 fine for president AND 2 and a half years ban from football.
Messina – €60,000 in fines. 
Inter Milan – No punishments received.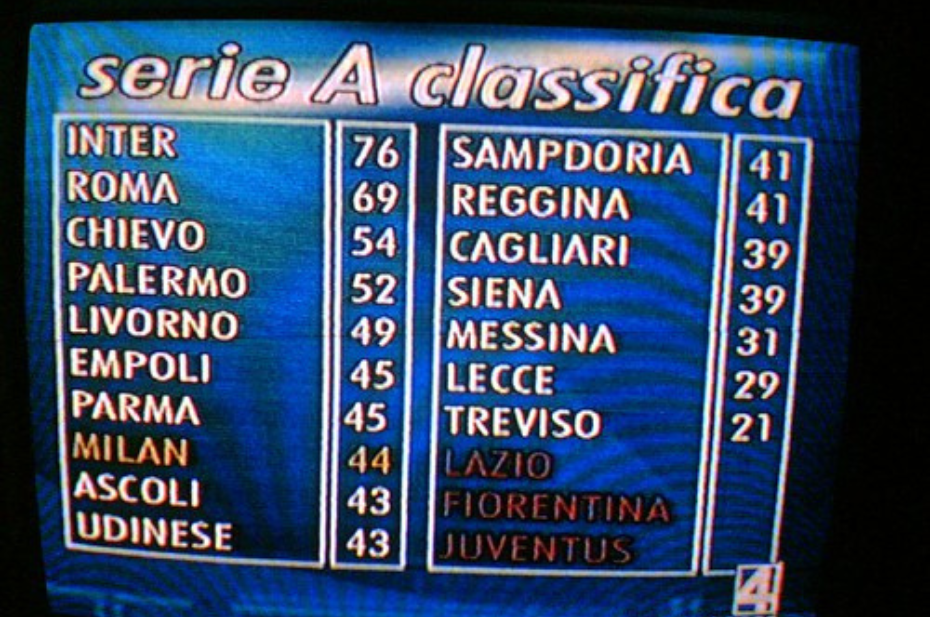 The domino effect of Calciopoli…
The events of Calciopoli had a knock-on effect for those involved, as well as the Serie A championship itself.
Following their relegation and heavy punishments, Juventus faced a mass exodus of important players. Huge names such as Fabio Cannavaro, Lilian Thuram, and Zlatan Ibrahimović would leave the club for other large European outfits. 
A further 30-something Serie A players would also opt to leave the Italian premier division following the scandal coming to light.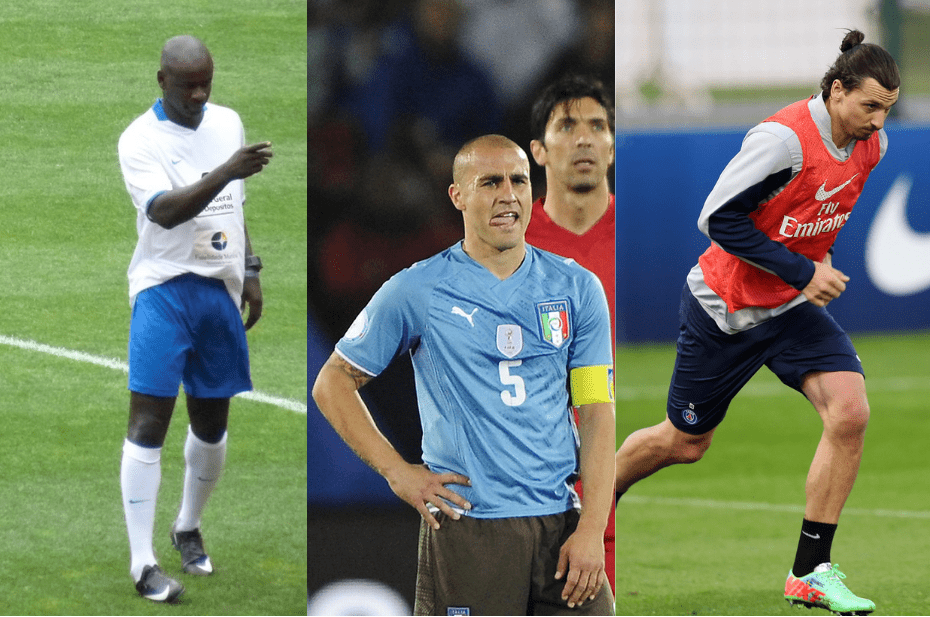 When Milan were suspected to be involved, FIGC president Adriano Galliani would have to step down. As CEO of Milan at the time, he couldn't be seen to remain impartial to the investigation. 
At this point, Guido Rossi took over. A self-proclaimed "Interesti", club shareholder, and former director of Inter Milan – many felt this was a conflict of interest. Rossi resigned from his post when Juventus were indicted and relegated to Serie B.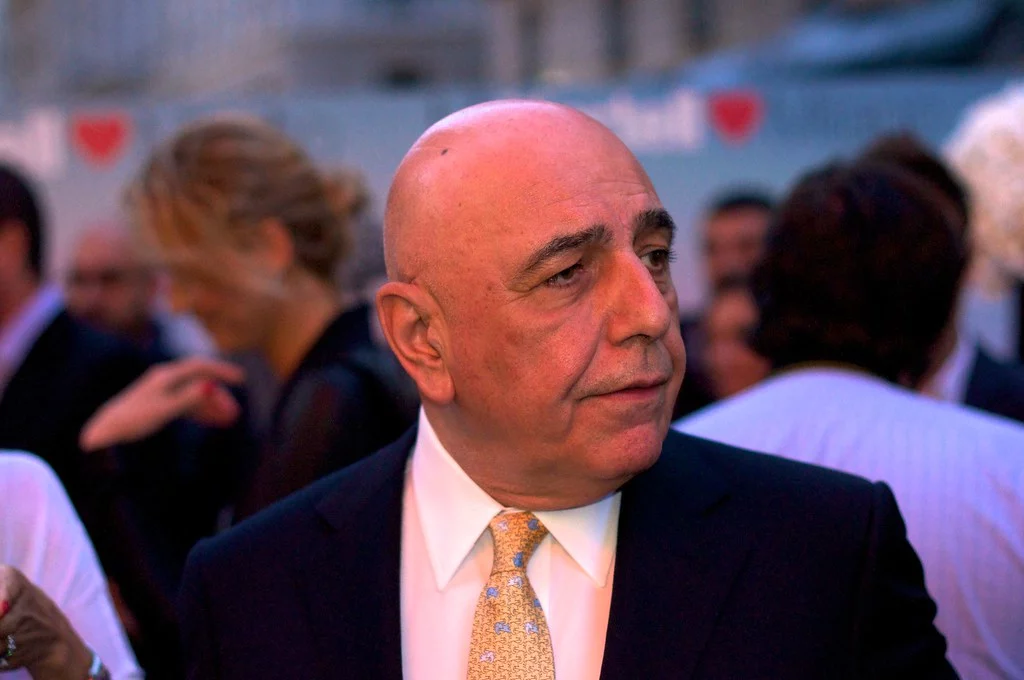 Messina, Lecce, and Treviso would have remained in Serie A, due to Juventus, Fiorentina, and Lazio being relegated. This is despite finishing as the bottom 3 clubs for the season. 
Due to appeals, only Messina would remain in the top flight. 
On the 26th of July, FIGC declared Inter Milan as the league champions for 2005-2006. This was a result of Juventus being demoted to last place for the season. 
After the appeals, Inter, Roma, Chievo, and Milan occupied Italy's 4 Champions League spaces for 2006-2007. 
Inter and Roma received direct entry into the Champions League, whilst Chievo and Milan started at the 3rd qualifying round. Milan went on to win the competition.
Palermo, Livorno and Parma took the UEFA Cup first-round slots that were originally given to Roma, Lazio and Chievo.
Investigations: Foreign SIM cards…
In 2007, Naples prosecutors were able to uncover a series of phone calls through foreign SIM cards, between Moggi, Bergamo, Pairetto, and several referees. 
Italian Police could not tap the SIM cards as they were foreign – so investigators could match only numbers, calls made and locations. 
The SIM cards had been purchased in a store in Chiasso, Switzerland. Some cards were Swiss and were registered to the store owner's family, some were from an anonymous person in Lichtenstein. The use of a Slovenian SIM card was also discovered.
The SIM card investigation also involved 9 Serie A referees, as well as Angelo Mariano Fabiani – Sporting Director of Messina Football Club.
One referee, Gianluca Paparesta also used the Swiss SIM card for personal use – something that helped investigators piece together information. 
Luciano Moggi was found to have been using 5 of the foreign SIM cards. 
On 17th June 2007, Paolo Bergamo admitted on television that Moggi gave two of the Swiss SIM cards to Pairetto. Pairetto then gave one to him. 
Bergamo admitted to suspicion of being tapped and only used the card to contact Pairetto, not using it again once the credit was up.
Investigations: wiretappings…
During the trial in Naples, Moggi's legal team revealed a number of wiretappings. These showed that Milan and Inter had also been involved in the scandal in 2004-2005 season. 
These wiretappings involved VP Adriano Galliani, owner Massimo Moratti, chairman Giacinto Facchetti and former referee designators Paolo Bergamo and Pierluigi Pairetto. 
The tappings also implicated a number of other clubs, not previously mentioned in the scandal.
Sentencing…
On December 14th, 2009, Antonio Giraudo is sentenced to 3 years in prison.
June 2011, FIGC announces that Luciano Moggi and Antonio Giraudo would be banned for life from any football-related roles. 
July 2011 – FIGC Chief investigator, Stefano Palazzi, alleges in his report that a number of other club officials had also violated the Code of Sporting Justice. No court could confirm these allegations, due to a statute of limitations having passed on the offences. 
November 2011, Naples court issues its first conclusion of the criminal case against Moggi and others involved in Calciopoli. Moggi was sentenced to 5 years and 4 months in prison for "criminal association".
December 2013, Moggi's sentence is reduced to 2 years and 4 months for being found guilty of conspiring to commit a crime. His earlier count of sporting fraud was dropped due to passing its statute of limitations.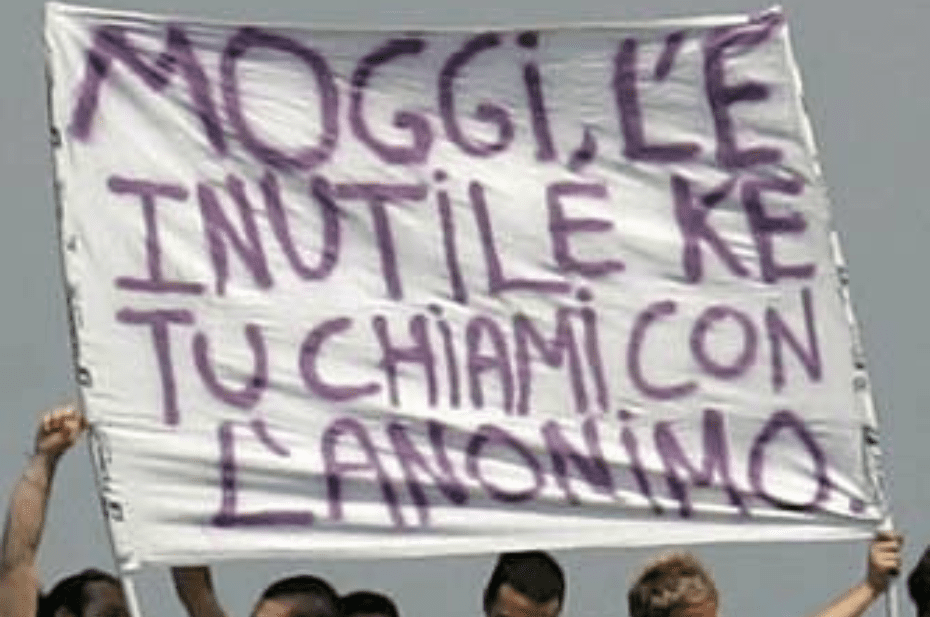 23rd March 2015 – Final resolution. Supreme Court rules that Moggi is acquitted of some of the individual charges for sporting fraud, but not from being the promotor of the criminal conspiracy. 
Due to a statute of limitations passing, 10 of the 22 defendants were acquitted of their charges. 
Luciano Moggi appealed his lifetime ban on football-related activities. This was rejected, and his ban was definitively confirmed on the 15th March 2017.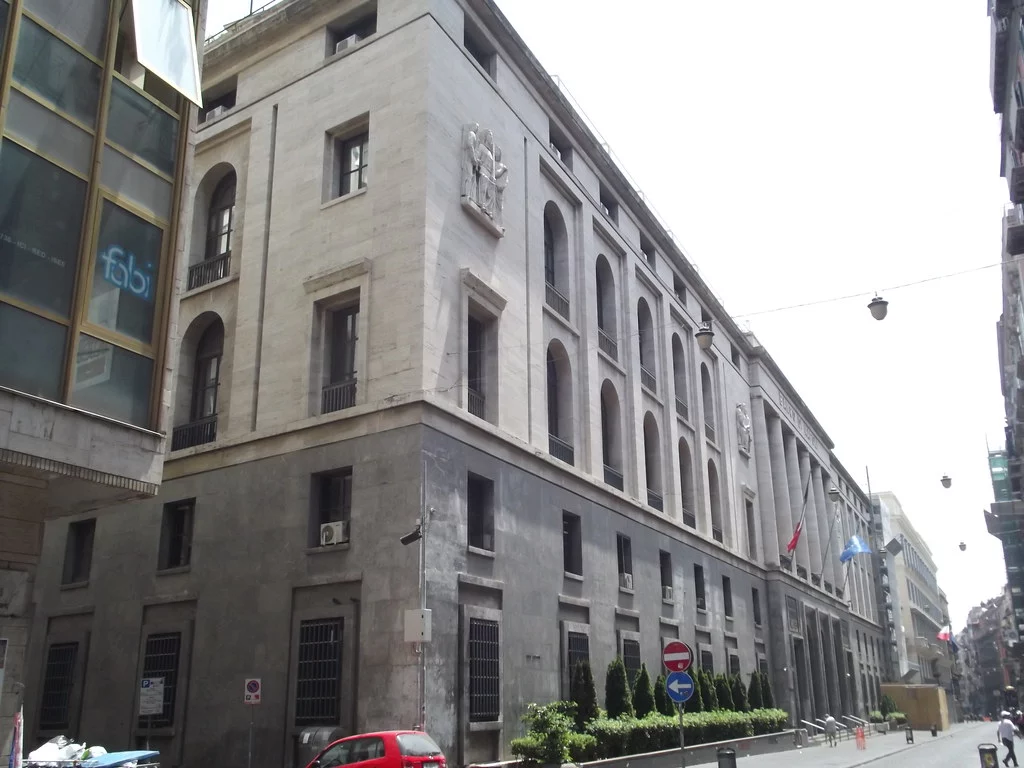 Verdicts and subsequent acquittals…
Below are the verdicts for those involved in Calciopoli, as well as those who were acquitted.
Massimo De Santis – 4-year ban from football and 1-year suspended sentence. 
Luciano Moggi – 5-year ban from football. 5 years and 4 months imprisonment (acquitted) 
Antonio Giraudo – 5-year ban from football. 3 years imprisonment (acquitted)
Paolo Bertini – 17 months imprisonment (acquitted)
Antonio Dattilo – 17 months imprisonment (acquitted)
Innocenzo Mazzini – 5-year ban from football. 26 months imprisonment (acquitted) 
Pierluigi Pairetto – 42-month ban from football. 16 months imprisonment (acquitted)
Tullio Lanese – 30-month ban from football (acquitted)
Claudio Lotito – 30-month ban from football. 15 months imprisonment (acquitted)
Andrea della Valle – 45-month ban from football. 15 months imprisonment (acquitted)
Pasquale Foti – 30-month ban from football. 15 months imprisonment. €30,000 fine. 
Sandro Mencucci – 30-month ban from football. 15 months imprisonment. 
Leonardo Meani – 30-month ban from football. 1-year imprisonment.
Salvatore Racalbuto – 20 months imprisonment.
Stefano Titomanlio – 1-year's imprisonment and €20,000 fine.
Adriano Galliani – 9-month ban from football.
Gennaro Mazzei – 6-month ban from football.
Fabrizio Babini – 3-month ban from football.
Gianluca Paparesta – 3-month ban from football.
Claudio Puglisi – 3-month ban from football. 1-year imprisonment. €20,000 fine.
Franco Carraro – Fined €80,000.
A blemish on Italian football…
The Calciopoli scandal is widely regarded as the most shameful moment in Italian football. 
For a nation that has a passion for the sport, the actions of those involved are truly incongruent with the feelings of the thousands of Italian fans of the beautiful game.
This is something that we can all agree, should remain as a part of football's history and not its future.