"Manchester is Red!"… "No, Manchester is Blue!" have been the cries from die-hard fans of the two big Manchester clubs for as long as we can remember. A new booking.com offering lets you have it both ways!
As the Red Devils and the Citizens prepare for their derby clash on Saturday, a small house has appeared in the city centre to cause a stir! The modest abode, pictured below, features a half-blue and half-red paint job, accompanied by signs pointing to both the Etihad and Old Trafford.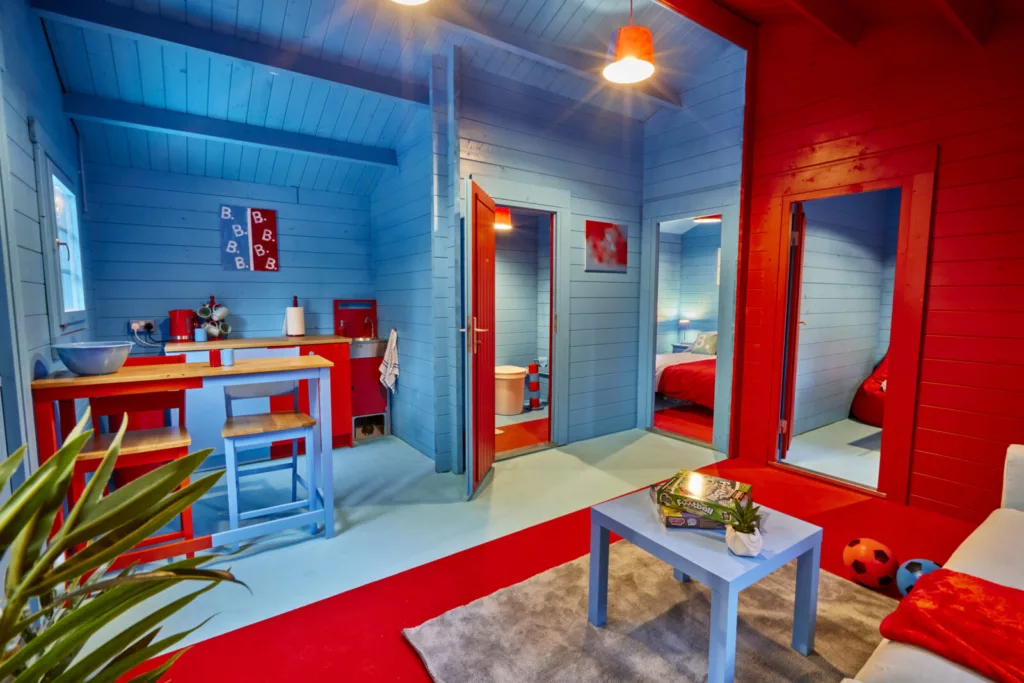 The interior of the 7x5m property continues this theme, with rooms being split by the 2 famous Manchester colours, with even the toilet rolls being 50% red and 50% blue!
The controversial property also features a football table, complete with red and blue players.
It is reported that it took 3 days to set up, with booking.com offering an overnight stay in the dual-themed cabin on a first come first serve basis at £18.81 on January 12th.
Before rushing to book this entertaining new property, however, do beware that its location is not exactly out of the way…
The property is situated on First Street, in front of Home Theatre, and very much smack-bang in the middle of the city.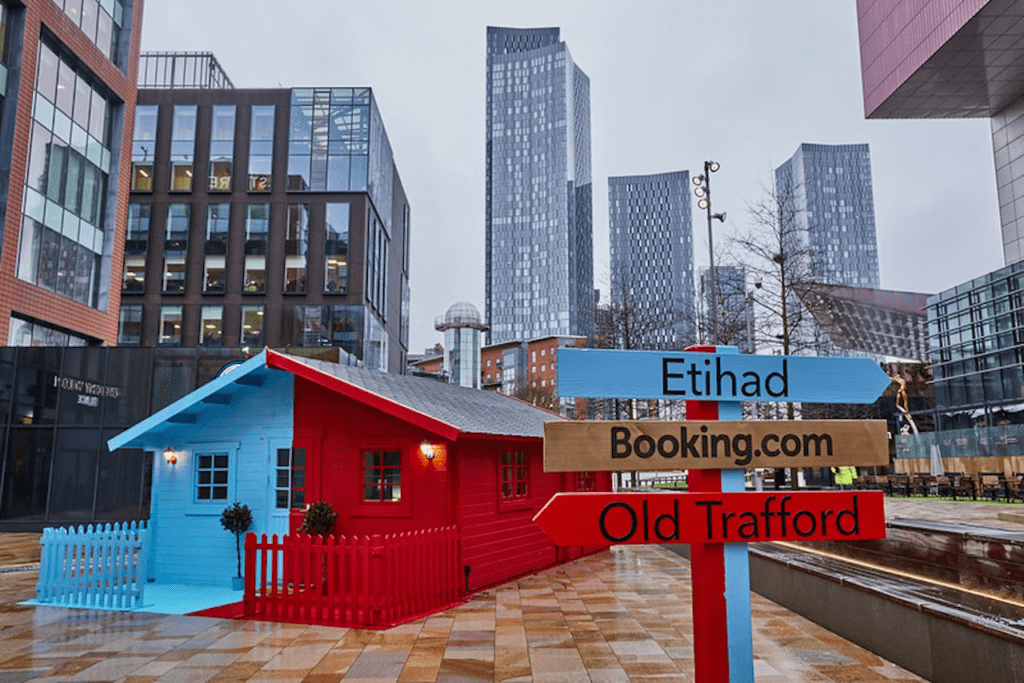 For those of you that enjoy a quiet night's sleep – book elsewhere!