Purchasing football boots can become an expensive ordeal. We want to wear what our favourite players are wearing and the manufacturers know it. For your reference, here are the 5 most expensive football boots on the market PLUS a special mention for number 6!
5. Adidas X Speedflow+
As you might imagine, with many professional players having worn their boots for a long time, Adidas has a couple of entries on this list.
The X Speedflow boot was created with the winger/attacker in mind. A lightweight and stylish design are paired together to create a boot worn by the likes of Gareth Bale and Karim Benzema. As such, they will set you back a lofty £230 at the time of writing this post.
4. Nike Phantom GT2 DF Elite
Another giant in the world of sports footwear, it will be of no surprise that Nike also has multiple entries on this list.
The Phantom GT2 DF Elite boot is worn by Spanish star Gavi amongst many others and combines a raised pattern and off-centre lacing to provide the wearer with 'optimal spin control', as well as leaving a clean striking zone to avoid hindering a player's dribbling, striking and control.
All of this technology comes at a cost (shocker)… and at the time of writing that cost is around the £245 mark.
3. Nike Mercurial Superfly 8 Elite By You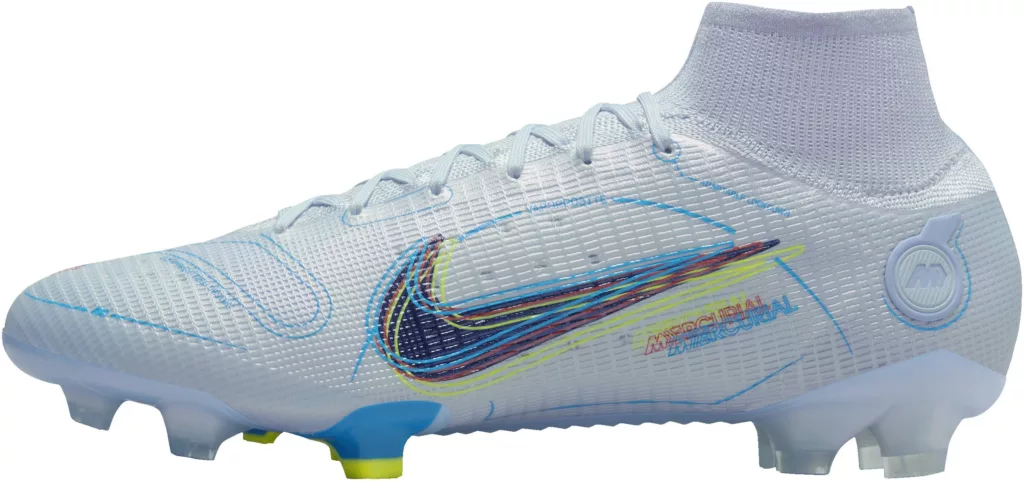 The second of the American company's entries on this list, we give you the Mercurial Superfly 8 Elite By You.
Designed with speed and customisation in mind, Nike's By You range allows the wearer to personalise their boot with names, numbers, and finishing details to truly make the boot their own.
This feature, along with the technology that Nike has packed into the boot, makes for an expensive purchase. At the time of writing, you're looking at around £260 for a pair. Not to mention that they're the favoured choice of the likes of Kylian Mbappe and Cristiano Ronaldo…
2. Mizuno Rebula 3 Cup MIJ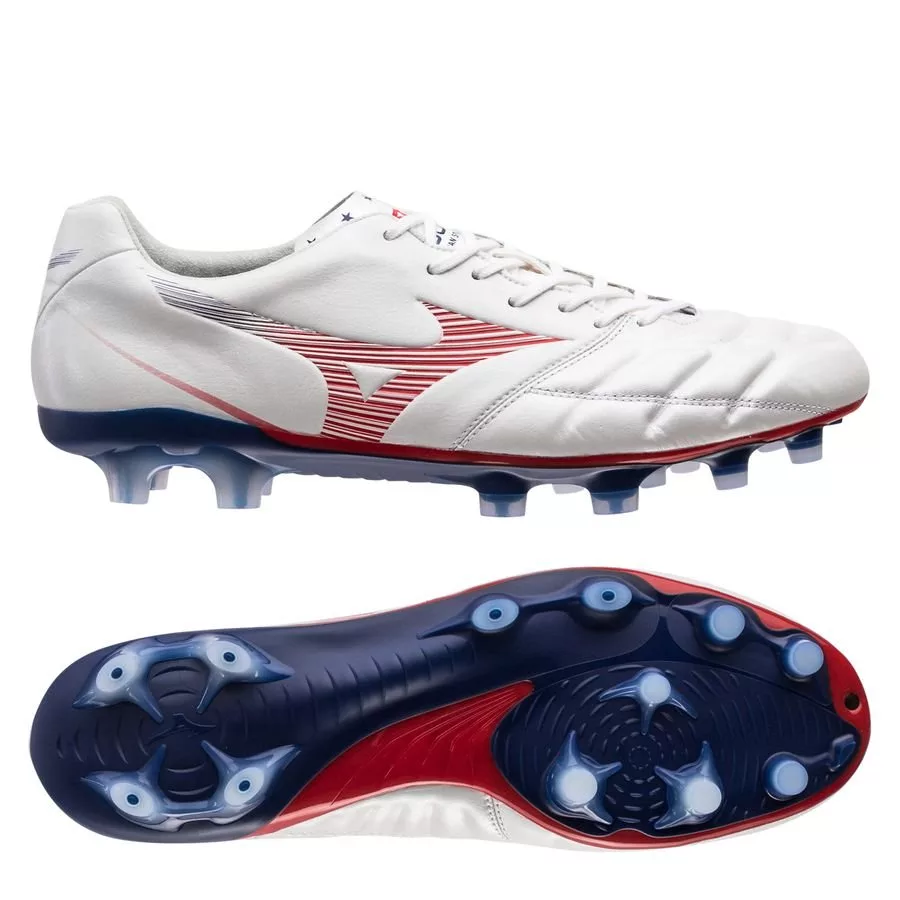 Mizuno is a name that you may be surprised to see on this list, being lesser known than the likes of Adidas or Nike.
That being said, the Japanese company is starting to gain some real traction in the professional game, with the likes of Ever Banega, Hector Bellarin, and Oriol Romeo sporting them, amongst others.
Clocking in at around the £270 mark at the time of writing, they're the closest competitor on this list is Nike's Mercurial Superfly 8 Elite, at number 3 on this list.
1. Adidas Predator Edge+ Crystal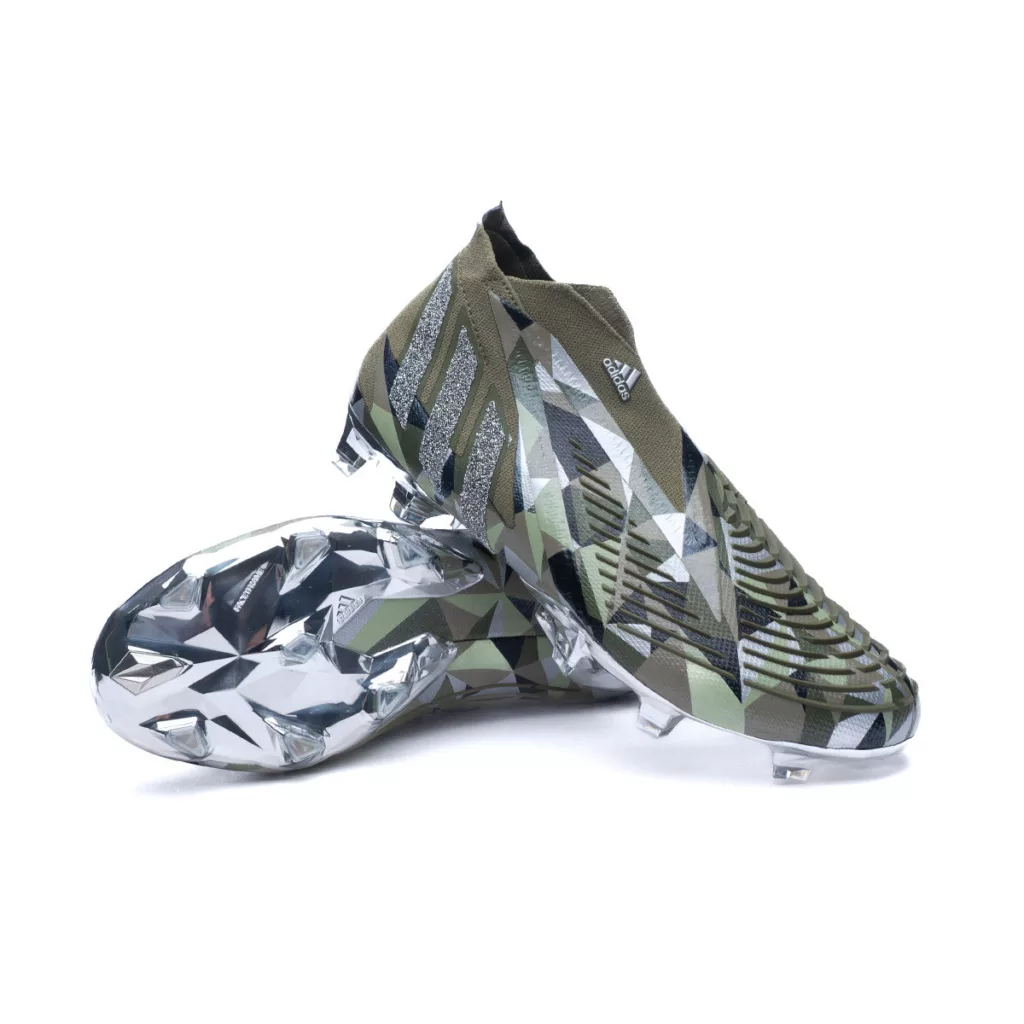 We're all very familiar with the Adidas predator family.
Having been made famous by the likes of David Beckham, Steven Gerrard, and Zinedine Zidane (amongst MANY others) in their early days, this family of footwear is still a favourite for players today.
The likes of Jude Bellingham, Paul Pogba and David Alaba are among the many names keeping the legacy of the predator alive today.
The Edge+ Crystal model is by far the most expensive boot we found when doing our research for this list. Built for 'maximum impact on the ball' and sporting a limited edition colour-way – you're going to need roughly £300 to get your hands on a pair of these German beauties.
Not expensive enough for you?…
Now, the list above concerns the most expensive bots available to purchase and then wear on the pitch. But what was the most expensive boot ever made?
There is quite a debate about which boot makes that claim, but in our research, we found Rio Ferdinand's Total 90's, created by fashion designer Luisa di Marco, to be at the top.
It may seem bizarre that a centre-back, and not a famous winger or forward, would lay claim to owning the most expensive boots of all time.
We would agree!
However, with nearly 2,500 gems, solid gold badges and a one-off Luis di Marco spray paint design, these boots fetched £22,000 at a charity auction.
John Terry & Wayne Rooney's boots also got similar treatment – with JT's Umbro Specialis and Rooney's Total 90's also getting the 'di Marco treatment'.
Despite Terry's boots being valued at around £10,000 more than Ferdinand's, the Umbros sold for £18,000 and Rooney's Total 90's for £20,000 – leaving Rio at the top of the list!