Buying a set of high-quality football boots can be an expensive endeavour, but what are the most expensive boots on the market in 2023?
Before we begin, let us start by saying: We know not everyone wants to spend an absolute fortune on boots. And luckily you don't have to!
We have done some of the hard work and put together a list of the top 5 football boots for under £60, which many ballers may find useful!
Back to the matter at hand, what are the most expensive football boots you can buy, should you wish to?
As you might imagine, there are a lot of contenders for this particular position, and many of the names that top the list are rather well known…
So, what are the MOST expensive boots in 2023?
The top spot for most expensive football boots in 2023 is taken firmly by the German giants, Adidas.
Their Copa Pure+ soft ground boots will set you back a cool £300.
Adidas even state on their website that this particular product is EXCLUDED from all discounts and offers!
The Copa Pure+ are available in 3 colour schemes – Classic black & white, Team solar orange, and Black/Zero metallic.
It has to be said that you do get a lot of technology for your money here, with the Copa Pure+ being a limited edition football boot that Adidas describe as being made for the football purist!
They are a laceless football boot that blends Adidas' Fusionskin leather upper with a Primenit collar, and a Torsionframe outsole.
For those of you considering a pair of the Copa Pure+, take a look at the alternate colour schemes below!
Honourable mentions…
The Adidas Copa Pure+ takes the top spot for most expensive football boots of 2023 – but who were the contenders?
Here are a couple of honourable mentions who weren't far off the price tag that the Copa Pure+ carry!
Nike Gripknit Phantom GX Elite
It's probably not a shock to see that Nike are hot on the heels of Adidas when it comes to making the most expensive football boots.
These slick offerings are available in 3 colour schemes – Black/White, Red/Grey, and Fluorescent green/orange and retail at £279.95!
Again, expect a high level of quality for that money.
Nike Zoom Mercurial Superfly 9 Elite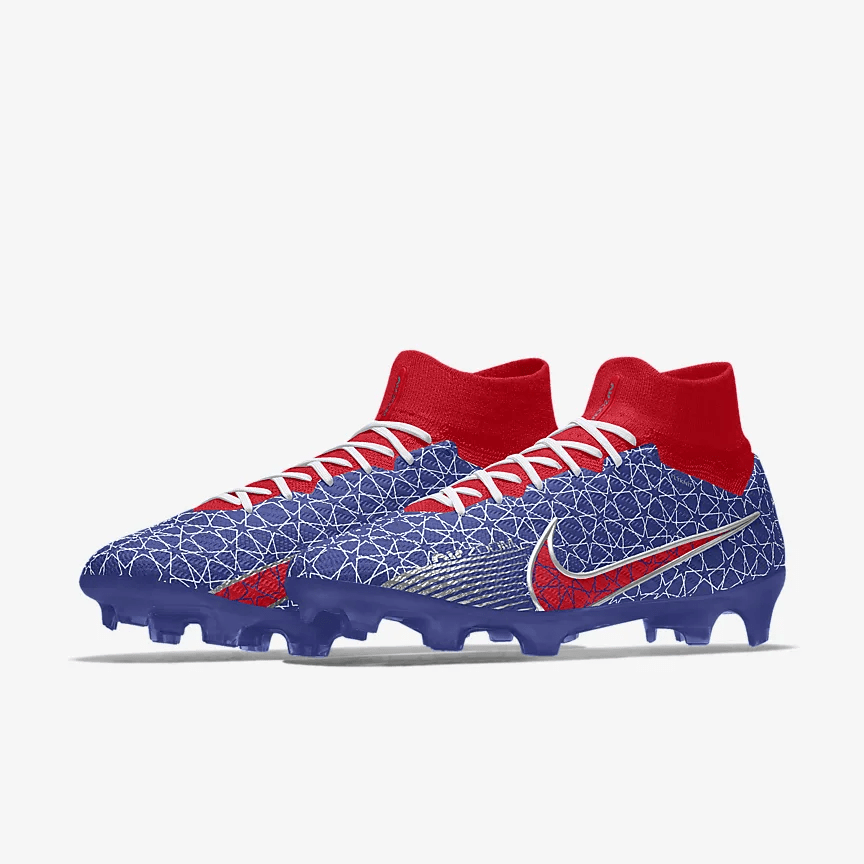 **Rolls eyes** another entry from Nike at the top end of the price scale.
The Zoom Mercurial Superfly Elite 9 (are these names getting a bit long for you too?) feature the sock style ankle and are available in 4 different (and very loud) colour schemes!
If you want to be noticed on the pitch, these are your boots.
Fluorescent yellow/pink, Orange/green, Bright red, or a starry blue finish are your available fashion choices here, and they will all set you back £279.95!