Photographs of Nottingham Forest's 2023-2024 Adidas home kit have been leaked, and the new look is sure to have fans at the City Ground excited!
Forest, as with most teams, have had their fair share of design changes throughout the years, culminating in some fantastic (and some not so) shirts for fans to sport at matches.
Their recent 2022-2023 Macron home strip caught the attention of fans due to its simple but effective design.
The classic block of Forest red isn't hindered with any front and centre branding or trims of any kind, but simply dons the Macron & Nottingham Forest logos and accompanying Premier League badges.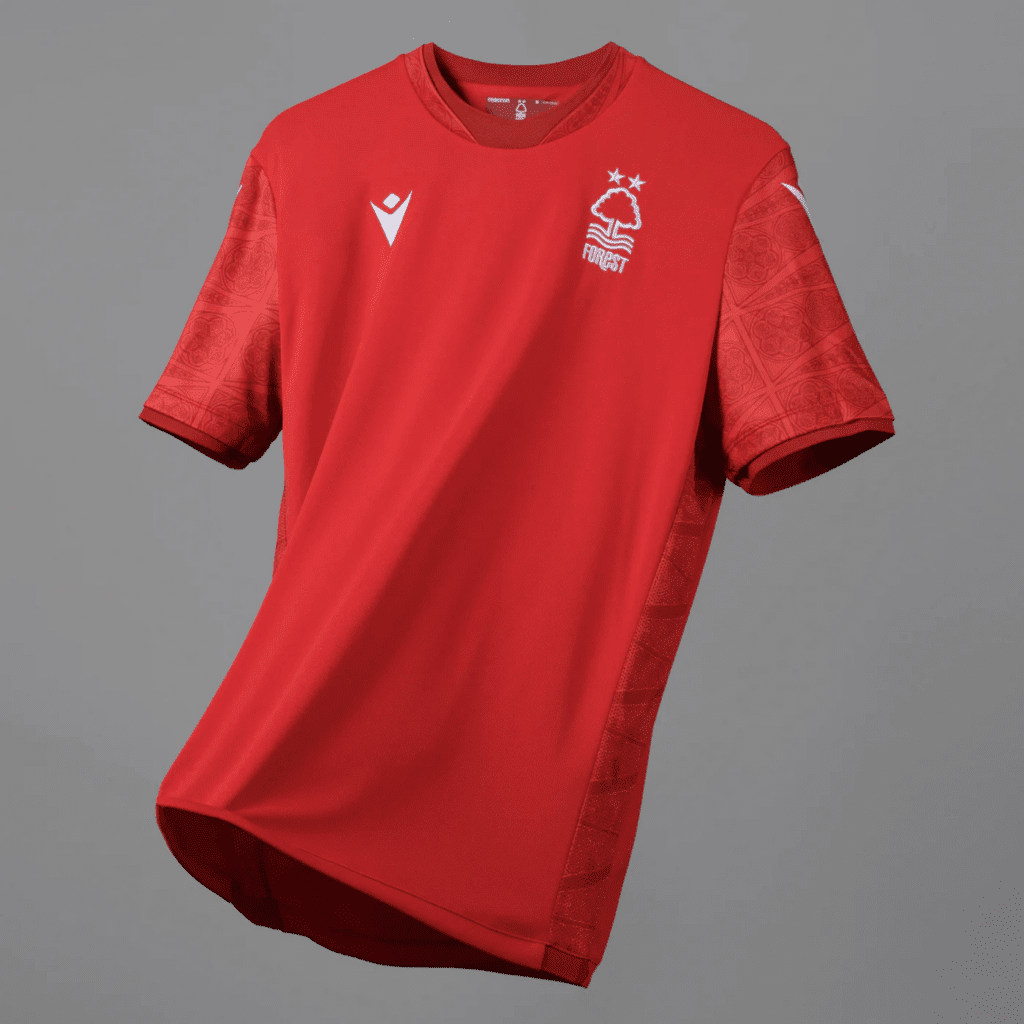 This is where the first major design changes will come into play, with Adidas taking over as Forest's kit provider.
As is tradition with Adidas kits, the shirt will be broken up with the 3 stripes on the shoulder, and will also feature a lateral white line to divide the front and back panels.
Forest will also be filling the blank space found on the front of their 22/23 offerings – with their new UNHCR branding featuring on the new kits.
The NEW leaked Nottingham Forest 23/24 shirts!
The club have also decided to add a bit of flair to their 2023/2024 away kit. In almost a shoutout to World Cup winners Argentina, Forest have gone with a white shirt that features sky blue lines.
To differentiate themselves from the Argentines, however, they have adopted gently waving lines that flow vertically across the shirt.
The goalkeeper's offering has a little less in the creativity department, but whoever is filling Forest's net won't be missed easily!
The 2023/2024 Home goalkeeper shirt is a carbon copy of their outfield strip, with a hazard yellow colour instead of the classic Red worn further up the pitch.
How much will it cost?
There has been no official price given for Nottingham Forest's 2023-2024 shirt, and no official release date has been named either.
For a yard stick, however, the club sold their short sleeve fan version of their home shirt for £59.50.
Their 2022/2023 Home shirt is currently discounted to £20 on their online store, for those of you who aren't picky about keeping up!