It would appear that Elon Musk's SpaceX programme has taken more than just a little inspiration from the club emblem of amateur Scottish football team Haddington Town – leaving them asking the billionaire to join their squad!
East Lothian side Haddington Town AFC play as part of the LEAFA (The Lothian and Edinburgh Amateur Football Association) and currently sit in bottom place having played 5 matches and taken away just a single point.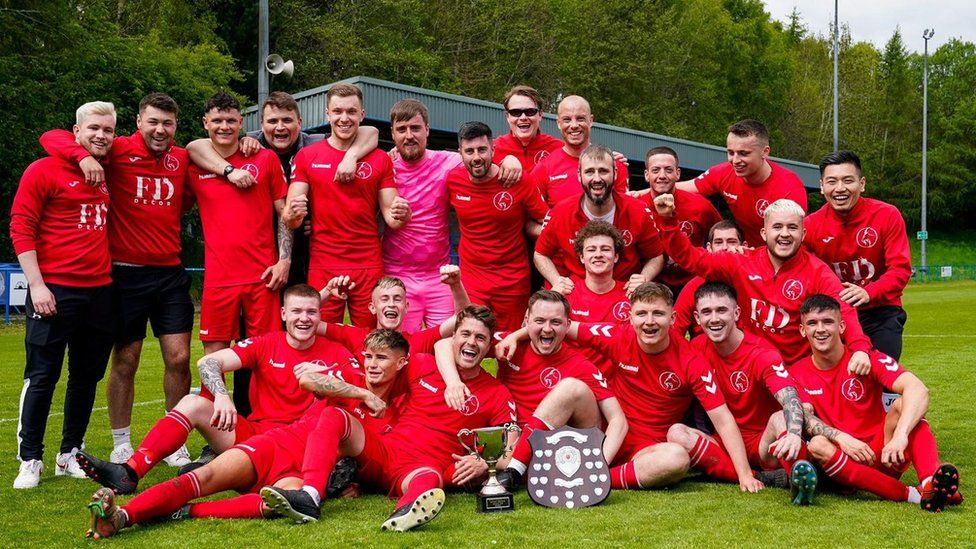 Their recent performances haven't been the reason they've made headlines, however, with a case of what could only be described as copyright on Elon Musk's part taking centre stage instead.
The club recently took to their X (formerly Twitter) account, a platform owned by Musk, to pose the question as to why the billionaire "stole" their club badge.
Why has @elonmusk stole our badge😂😂😂 give it back! https://t.co/IiytQ4fjXl

— Haddington Town (@HaddingtonTown) September 14, 2023
Haddington Town's logo features a billy goat as the main centre piece, an animal synonymous with the Scottish town.
It's not hard to see why they've taken to calling Elon Musk's SpaceX out – with the American's company logo featuring an identical billy goat, albeit slightly rotated compared to the original that Haddington Town wear with pride.
SpaceX also added their trademark "X" to the logo – the only feature that sets the tech company and football club's logos apart.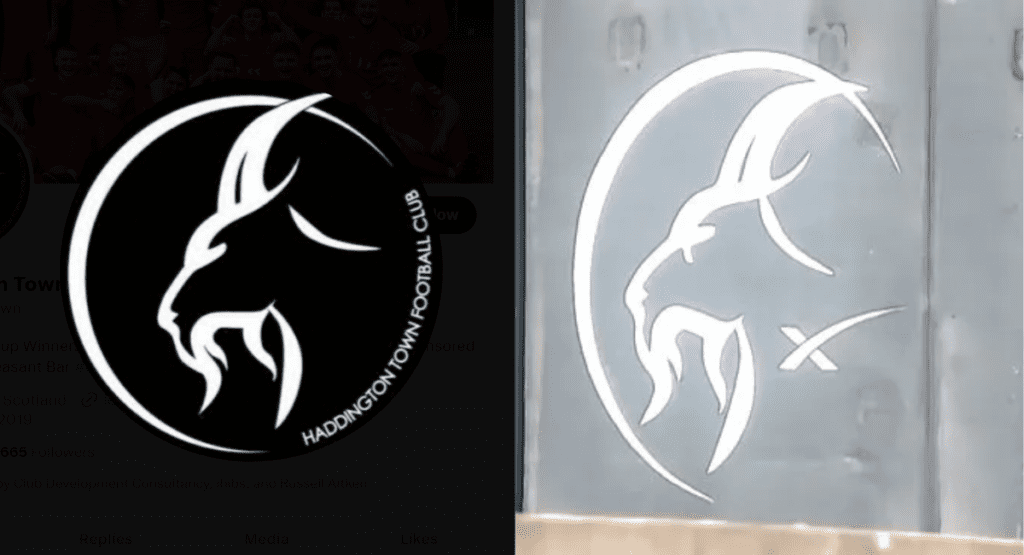 Ryan Leishman, who coaches Haddington Town AFC was first made aware of the situation when handfuls of X/Twitter users got in touch with him to make him aware of the striking similarities between Musk and his side's emblems.
Leishman said that the club found the situation hilarious, and they wasted no time in getting in on the joke – taking to their X account to give fans a laugh.
The club mocked up an image that insinuated that Elon Musk was joining Haddington Town as the club's owner, saying that he "can't wait to get started".
I guess the cat is out of the back!

We can officially announce after the #SpaceX teaser that @elonmusk has joined the Goats! You guys were too quick to spot our badge.

The club are delighted to have Elon on board, the big man can't wait to get started.#MonTheGoats pic.twitter.com/RNq8KVbXtU

— Haddington Town (@HaddingtonTown) September 15, 2023
Leishman went on to say that a small club like Haddington Town doesn't often have the chance to go viral, and that his club were more attracted to joining in the fun rather than pursuing legal action against the interplanetary company.
Leishman joked that the club are "not planning" to sue Musk!