With the 2023 FIFA Women's World Cup set to begin in just over a week's time, we give you a rundown of all 10 stadiums set to host!
The first of this year's Women's World Cup matches set to kickoff on the 20th of the month, and players and fans alike are being treated to some impressive host stadiums.
The tournament is being joint hosted by Australia and New Zealand, with stadiums across both countries being used for the upcoming matches.
The previous 2019 FIFA Women's World Cup (WWC) saw record viewership from attending fans as well as those watching from home, with this year's competition set to see even more growth.
As such, hand picking which stadiums will see throngs of fans flooding through the doors is an important decision, and here are the 10 arenas that will be used this year!
Hindmarsh Stadium – Adelaide, AUS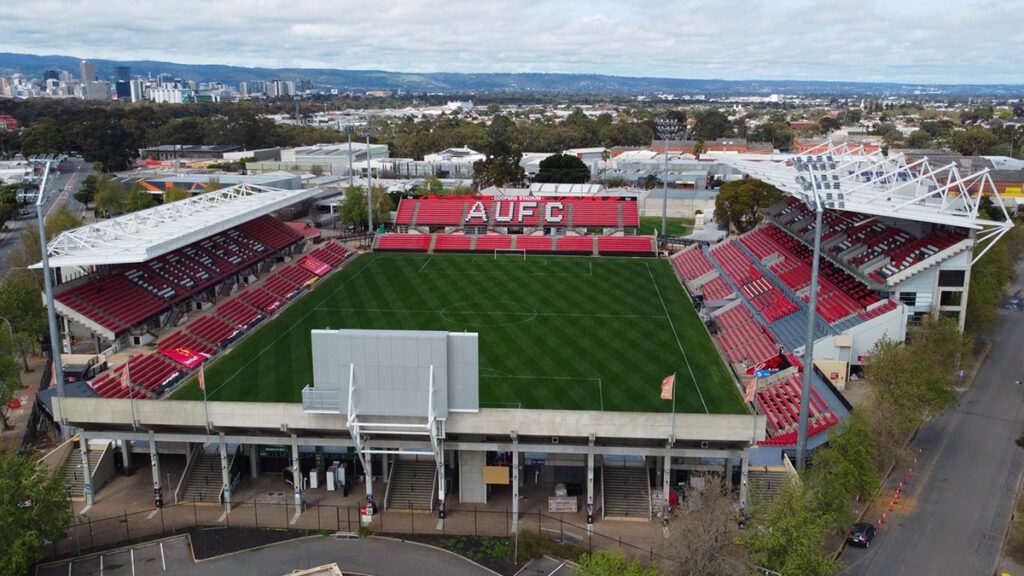 The Hindmarsh Stadium is the home of Adelaide United, and will be used for 5 of the upcoming FIFA WWC matches.
These matches will be 4 group stage clashes, and one knockout round clash, with Brazil vs Panama being the first match played at Hindmarsh on the 24th of July.
Alongside matchups between China vs Haiti, Morocco vs Korea Republic, and China vs England, the stadium's final 2023 WWC action will see the winner of Group F play the Runner up of Group H in the Round of 16 in August.
The Hindmarsh Stadium holds a maximum capacity of 13,327 fans and was first constructed in 1960.
Wellington Regional Stadium – Wellington, NZ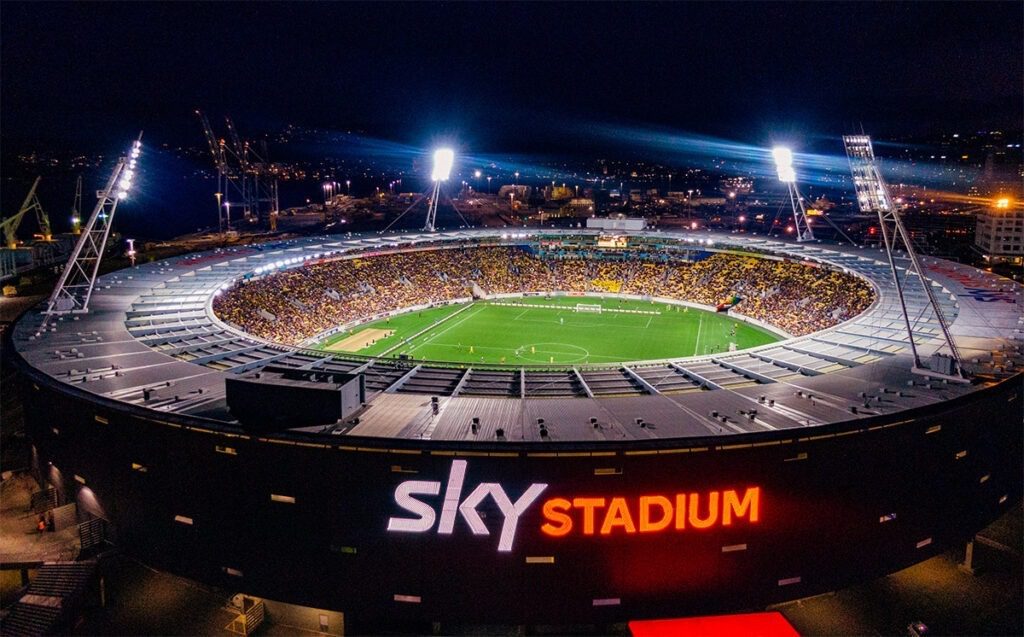 A total of 9 matches are scheduled to be played at Wellington Regional Stadium for this year's FIFA Women's World Cup.
The stadium's first matchup will see Spain take on Costa Rica on the 21st July, with a quarter-final on the 11th of August rounding out the arena's duties.
Clashes such as Netherlands vs USA, Sweden vs Italy, and New Zealand vs the Philippines will be played in between, leaving no shortage of action at the Wellington Regional Stadium.
The stadium is home to a number of teams, including Wellington Phoenix FC, Wellington Cricket Club, and even the New Zealand national football team!
Seating capacity inside the stadium, which was built in the year 2000, is 31,089.
Waikato Stadium – Hamilton, NZ
One of the smaller capacity stadiums being used for the 2023 FIFA WWC, the Waikato Stadium was built in 2002 and holds 16,271 spectators.
The stadium is home to WaiBOP United football team, as well as Chiefs rugby team, and will be used for 5 group stage matches for the upcoming tournament.
These 5 matches will begin with a clash between Zambia and Japan and end with Argentina vs Sweden on the 2nd of August, with Costa Rica, Switzerland, Norway, Vietnam, and Portugal also scheduled to play there.
Sydney Football Stadium – Sydney, AUS
The Sydney Football Stadium, home to Sydney FC as well as Sydney Roosters rugby team, will play host to 6 matches at the upcoming FIFA Women's World Cup.
These will comprise of 5 group stage matches and 1 knockout match, beginning with France vs Jamaica on the 3rd of July.
Other nations scheduled to play at Sydney Football Stadium in the knockout rounds are Columbia, Germany, England, and Denmark.
The stadium will host a Round of 16 knockout match between the winners of Group E and the runner up of Group G on the 6th of August.
Sydney Football Stadium was built in 2022 and holds a maximum capacity of 38,841 spectators.
Perth Rectangular Stadium – Perth, AUS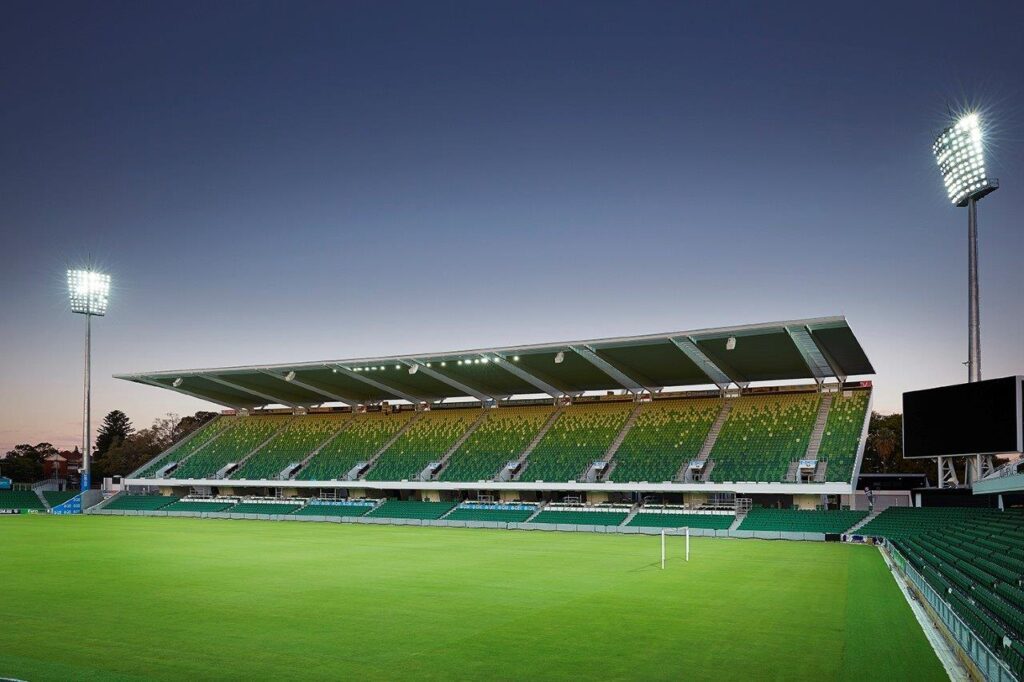 Another of the smaller capacity stadiums to make it to the 2023 FIFA WWC shortlist is Perth Rectangular Stadium.
This stadium is home to Perth Glory FC and was opened in 1910, seating 13,932 at the most.
It will play host to 5 group stage matchups, beginning with Denmark vs China, and ending with Morocco vs Columbia on the 3rd of August.
Matches in between will also see Republic of Ireland vs Canada, Panama vs Jamaica, and Haiti vs Denmark battle it out to top their groups.
This means that in total, the stadium will host 4 newcomers to the FIFA Women's World Cup!
Eden Park – Auckland, NZ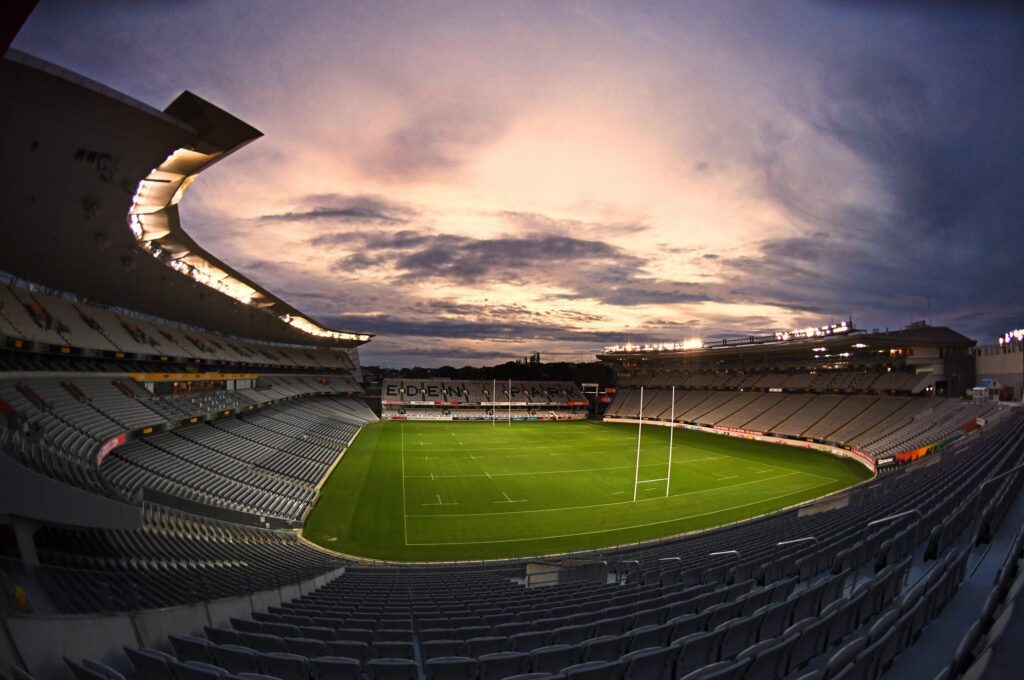 Eden Park in Auckland holds a maximum capacity of 40,536 and was built all the way back in 1900! It has been selected to host 8 matches in total – 5 group matches and 3 knockouts!
This historic stadium will host the opening match of the 2023 FIFA WWC between hosts New Zealand and Norway.
USA will also play 2 of their group stage games at Eden Park, with the stadium also hosting a Round of 16 knockout match, a quarter-final, AND a semi-final!
The New Zealand Barbarians and Blues rugby clubs call Eden Park home, although Association football matches are also played there on occasion.
Dunedin Stadium – Otago, NZ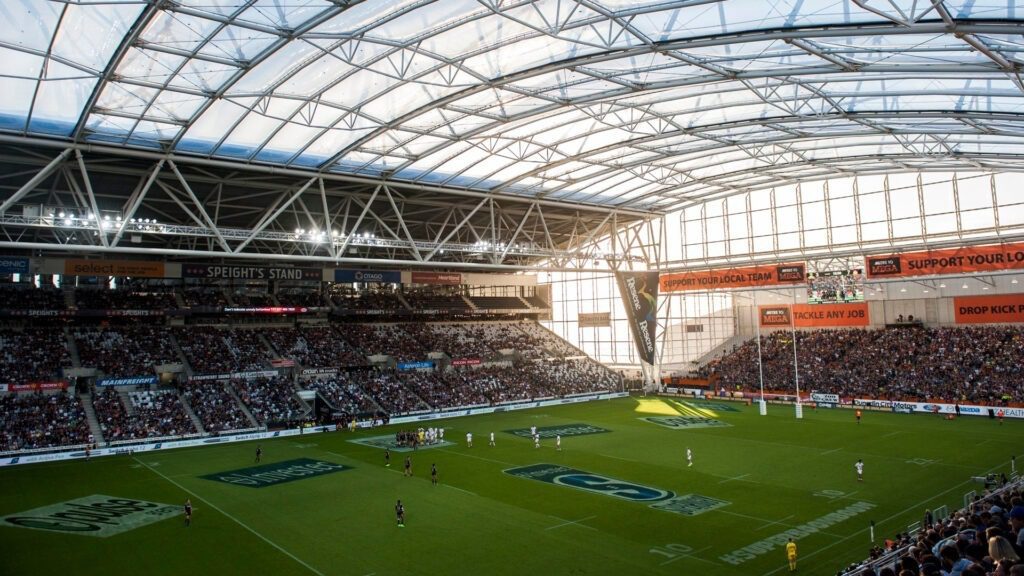 The Dunedin Stadium, with its unique glass ceiling, is no stranger to FIFA World Cups.
The stadium hosted matches at the 2015 U20s World Cup, and will be entrusted with hosting 6 group games at this year's FIFA WWC.
Philippines, Switzerland, Portugal, New Zealand, Netherlands, Vietnam, Costa Rica, Argentina, and South Africa will all play matches at the Dunedin Stadium.
The arena is home to Highlanders and Otago Razorbacks rugby teams, as well as Southern United FC.
Built in 2011, the Dunedin stadium has a maximum capacity of 24,243.
Brisbane Stadium – Brisbane, AUS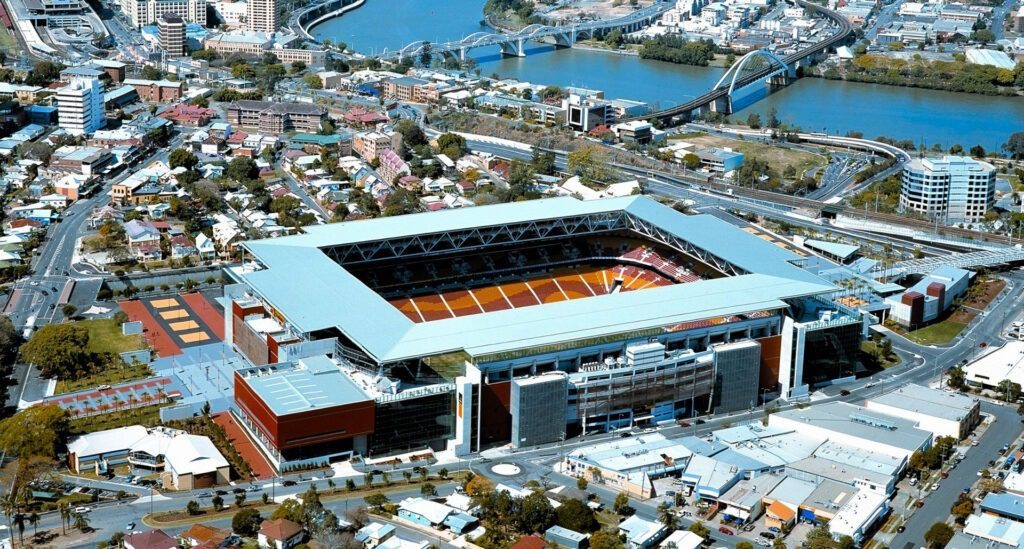 The second largest stadium on our list will play host to 8 FIFA Women's World Cup matches at this year's tournament – including 6 group stage matches and 3 knockouts.
England vs Haiti, France vs Brazil, Australia vs Nigeria, Republic of Ireland vs Nigeria, and Germany vs Korea Republic will be hosted during the group stages.
A Round of 16, a quarter-final, and the 3rd place playoff knockouts will also being hosted at Brisbane Stadium, which is home to the Brisbane Broncos & Queensland Reds rugby teams.
The stadium was first built in 1934 and can seat a max capacity of 56,851.
Melbourne Rectangular Stadium – Melbourne, AUS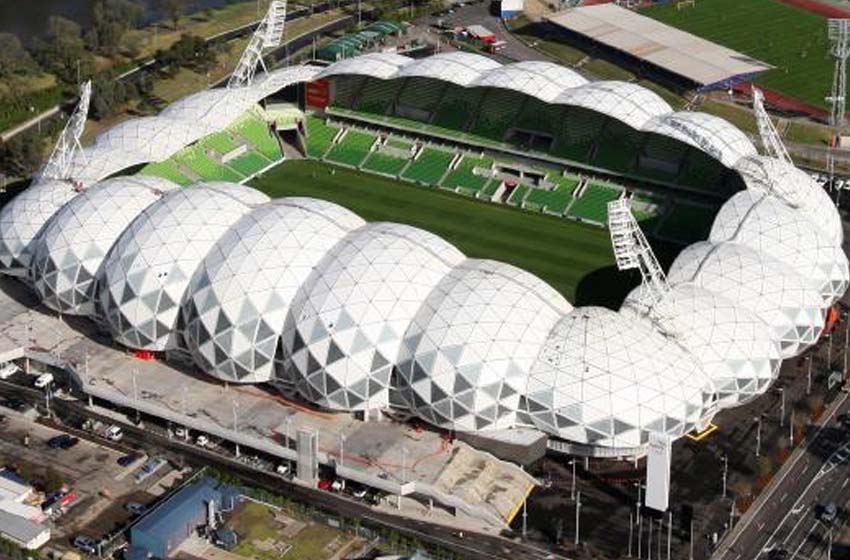 Built in 2010, Melbourne Rectangular Stadium is home to many clubs – including Melbourne Storm (rugby league), Melbourne City FC, and Melbourne Victory FC.
The stadium seats 28,870 and will play host to 6 games at the upcoming 2023 FIFA Women's World Cup
Nigeria vs Canada will kick things off for this arena, with Australia vs Canada, Germany vs Morocco, and Jamaica vs Brazil also being contended in the group stages here.
The stadium will then see 2 Round of 16 clashes take place – Winners of Group G vs Runner Up of Group E, and then Winners of Group H vs Runner Up of Group F.
Stadium Australia – Sydney, AUS
Another stadium based in the capital of New South Wales that will feature in this year's Women's World Cup is Stadium Australia.
Home to the South Sydney Rabbitohs rugby team, Stadium Australia (or Accor Stadium) was built in 1999 and is the largest stadium on this list, seating 69,314.
Stadium Australia will host Australia's opening match against Republic of Ireland, as well as a Round of 16 knockout, a quarter final, a semi-final, and the 2023 FIFA Women's World Cup Final itself!
Not a bad thing that it has the largest seating capacity of any arena at the tournament, eh!