Manchester City midfielder Kalvin Phillips has opened up about the criticism he received from manager Pep Guardiola, who labelled him as "overweight."
Phillips admitted that Guardiola's comments were "a little hard to take," but he used it as motivation to work harder and prove himself at the club.
Guardiola had dropped Phillips for a Carabao Cup tie against Liverpool in December, citing his condition after returning from World Cup duty.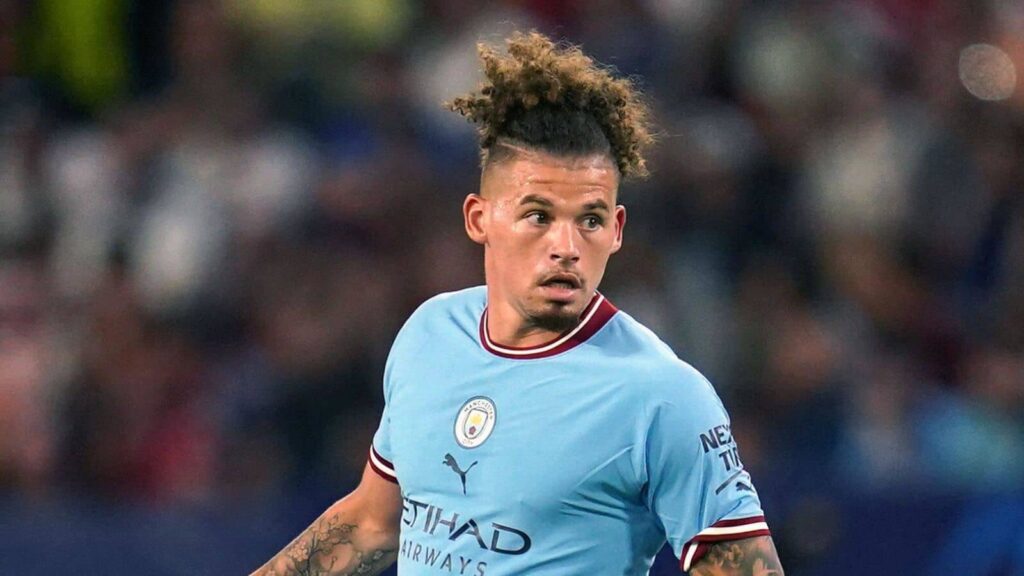 The midfielder, however, disagreed with Guardiola's assessment, stating that he didn't consider himself overweight.
Despite the initial setback, Phillips remained determined to improve his fitness and give his best on the field.
The documentary "Kalvin Phillips: The Road to City," set to be aired on Amazon Prime from July 19, chronicles the midfielder's journey and sheds light on his struggles with injuries in the early stages of his Manchester City career.
Phillips made just four appearances for the club before leaving for Qatar to represent England in the World Cup.
Reflecting on his experience, Phillips revealed that he initially disagreed with Guardiola's criticism but ultimately used it as a driving force to prove himself.
He went on to make 21 appearances for Manchester City in his first season at the club, contributing to their triumphant Treble-winning campaign.
While the criticism from Guardiola weighed on him due to the subsequent media attention, Phillips acknowledged that it was a misunderstanding between him and some staff members.
He expressed his belief that the upcoming documentary will shed more light on the situation.
Phillips also highlighted the support he received from teammates who had faced similar challenges when joining Manchester City, including the club's record signing Jack Grealish.
The England international emphasized that many players need at least a year to fully understand the manager's expectations and preferred style of play.
Phillips had conversations with Grealish during his own struggles to break into the team, and they shared their experiences of adapting to life at City.
Looking ahead, Phillips is optimistic about the upcoming season and hopes for a better campaign personally.
He aims to embrace the challenges, work hard, and improve his understanding of Guardiola's tactics.
The midfielder eagerly awaits the new season, anticipating the chance to reunite with his teammates and make a significant impact on the pitch.
In addition to his football journey, Phillips has been candid about his personal life, particularly growing up in Leeds without a father figure.
His father, Mark, is currently in prison, and Phillips expressed his desire to help him reintegrate into society upon his release.
Their conversation revealed that Mark's biggest wish is to watch his son play football, having missed out on so much during his time behind bars.
Kalvin Phillips is determined to serve as an inspiration to others who face similar challenges, emphasizing the importance of hard work and self-belief in achieving dreams.