FIFA President Gianni Infantino has said that it is up to women to "push the door" in order to gain equality within the game of football whilst speaking in Sydney ahead of the Women's World Cup Final.
The 2023 FIFA Women's World Cup draws to its conclusion this coming Sunday when England's Three Lionesses take on Spain's La Rojas at Stadium Australia in Sydney.
This year's tournament has seen a record number of fans inside the stadiums across New Zealand and Australia (1.85 million), as well as a record revenue of £447 million.
"We didn't lose any money and we generated the second highest income of any sport, besides of course the men's World Cup, at a global stage" said Infantino of this new record revenue.
Despite these record figures, there is still a huge gap between the prize money offered at men's and women's tournaments. 
This year's FIFA Women's World Cup prize money is set at a record £86.1 million, however this is still far off the £346 million won by Argentina at last year's Qatar World Cup, where 3.4 million fans were in attendance in stadiums.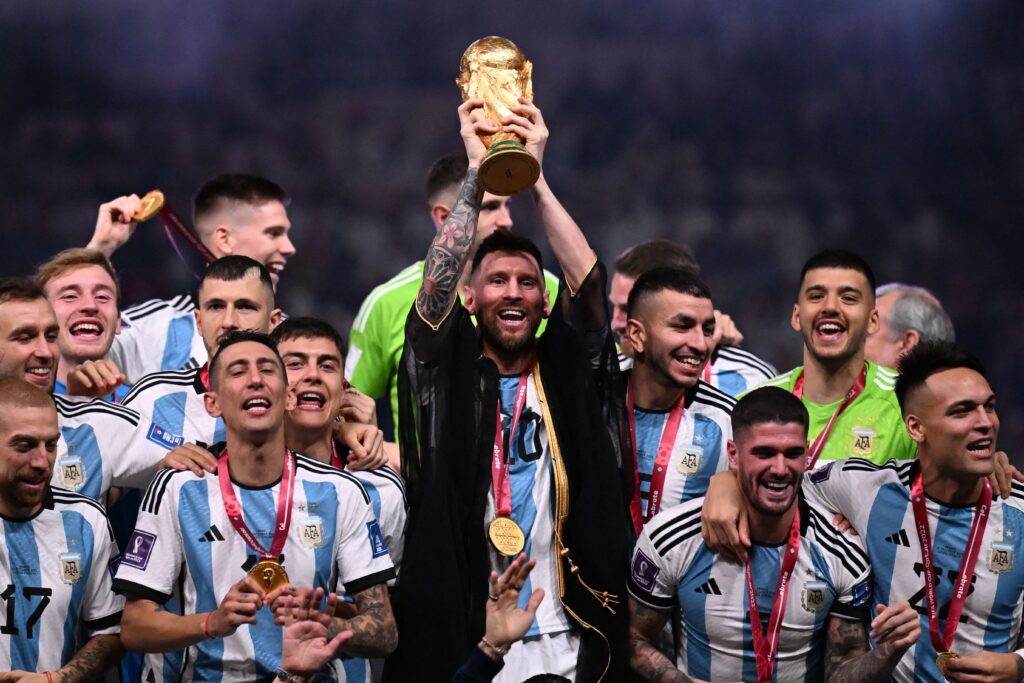 Of this huge gap in winnings, Infantino said:
"Equal pay in the World Cup? We are going in that direction already."
"But that would not solve anything. It might be a symbol but it would not solve anything, because it's one month every 4 years and it's a few players out of the thousands and thousands of players."
"We need to keep momentum."
The FIFA President then went on to add:
"And I say to all women – and you know I have 4 daughters, so I have a few at home – that you have the power to change. Pick the right battles. Pick the right fights."
"You have the power to convince us men what we have to do and what we don't have to do. You do it. Just do it."
"With men, with FIFA you will find open doors. Just push the doors."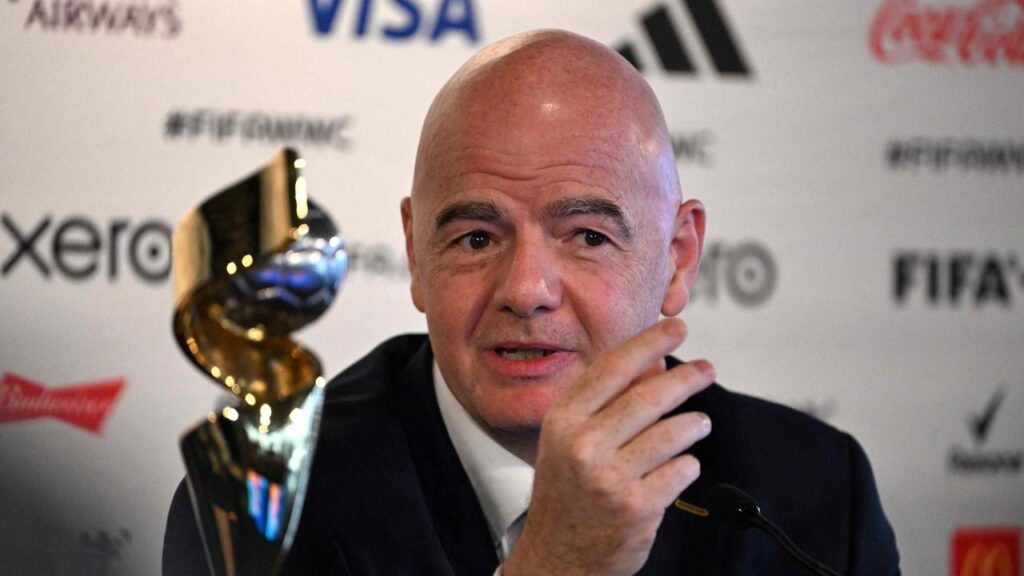 Despite seemingly putting it on to the women within the sport to push for the big changes towards equality, Infantino has defended his and FIFA's approach towards raising the profile of the women's game.
He said that the success of this year's Women's World Cup, and the record viewership and revenues, have proved wrong critics of the organisation expanding the tournament to 32 nations.
Critics of this decision said that raising the number from 24 would lead to incredibly one-sided affairs due to the alleged lower quality across the women's game.
Despite these claims, Nigeria, South Africa, Morocco, and Jamaica all made it past the group stages of the competition – with none of them ranked higher than 40th in FIFA's world rankings prior.
Infantino said of this:
"FIFA was right. We invested one billion US dollars in developing the game all over the world and the women's game was specifically targeted."
"We decided to increase the number of teams at the World Cup to 32."
"I remember when we decided to do [it] that the usual critics, which are less and less, were saying it's not going to work and the level is too different."
"[They said] there would be 15-0 scores, and it will be bad for women's football."
"As it happens quite often in the last years, FIFA was right once more. We had 8 debutants. We had many countries around the world who thought suddenly they had a chance to participate."