According to reports, Chelsea have made contact with former boss Jose Mourinho over a potential third stint at the club.
Chelsea have just recently appointed club legend Frank Lampard as the caretaker manager until they can find a suitable long-term replacement.
Jose Mourinho is widely regarded as one of the most successful managers in Chelsea's history.
He was appointed as the club's manager for the first time in 2004 and then again in 2013.
CHELSEA have reportedly sounded out Jose Mourinho over a sensational THIRD stint in charge of the club. https://t.co/F0OKEgSIcA

— Irish Sun Sport (@IrishSunSport) April 6, 2023
Here are some facts about Mourinho's time at Chelsea:
Mourinho won three Premier League titles with Chelsea in his first spell at the club, in 2005, 2006 and 2015 including a league cup in 2015 too.
He also won three League Cups, in 2005 and 2007, and one FA Cup, in 2007, during his first stint at the club.
Mourinho is known for his tactical acumen, and he implemented a highly successful defensive system at Chelsea during his first spell, which was dubbed "parking the bus" by some critics.
He had a highly successful relationship with Chelsea owner Roman Abramovich during his first spell, but the relationship soured during his second spell and he was eventually sacked in 2015.
Mourinho remains a highly respected figure among Chelsea fans, and is often referred to as "the Special One" due to his charismatic personality and impressive track record as a manager.
READ NOW: Chelsea fans SPOTTED something during Frank Lampard's Chelsea press conference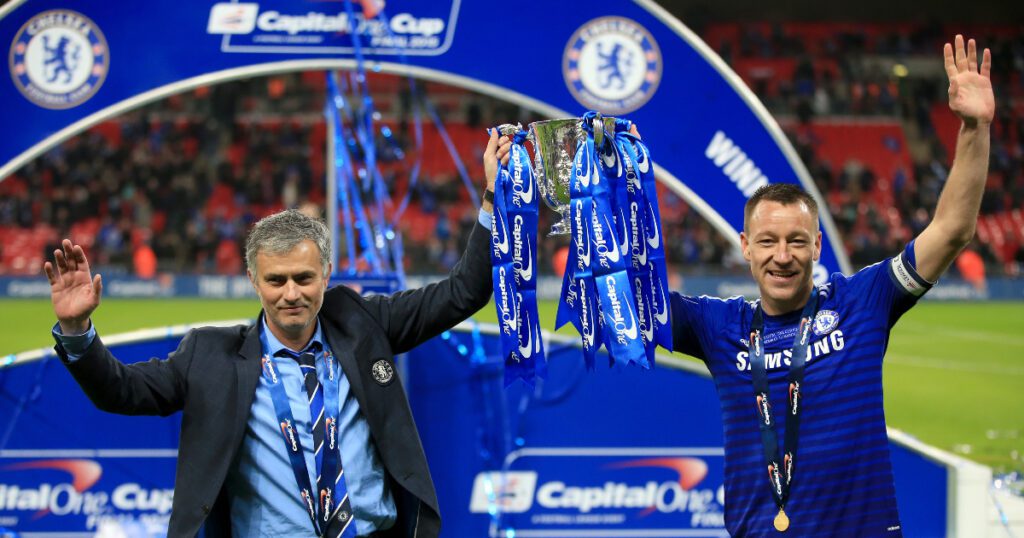 If the reports have substance to them, then a lot of Chelsea fans will be very happy with this news!
If Mourinho was to return to Chelsea, would it be as successful as his previous stints? Let us know!
MADE FOR YOU: 'Chelsea fan who gets KNOCKED OUT' canvas painting sells for more than £7k on eBay!