Mikel Arteta's Arsenal are reportedly looking to make a move for Man City captain Ilkay Gundogan, whose contract with the Sky Blues ends this season.
There has been chatter that the German midfielder will leave the Etihad when his contract ends this season, with Barcelona reportedly agreeing a deal with his agent. However, nothing has been yet set in stone, and the Gunners are eager to bolster their midfield for next season.
Their current senior midfielder, Granit Xhaka is tipped to be very close to completing a move to Bayer Leverkusen, leaving a space open for an experienced maestro such as Gundogan.
Whereas City don't seem to be in a rush to see the back of their captain, there has been rumour that he will be looking to move on. According to recent reports, the length of contract offered may be the decisive feature in Gundogan's next move, with the midfielder ideally looking for a 2-year deal.
The prospect of working once again with Mikel Arteta, who had a large hand in matters during his time as assistant to Pep Guardiola at Man City, may also be an influence on Gundogan's future.
Alongside City's captain on Arsenal's radar is West Ham's Declan Rice and Chelsea's Mason Mount, who the Gunners will be hoping to lure to their side of London. They will have to compete with Manchester United for Rice's signature in what is set to be an expensive move for the England star, however.
It may be the case that, if Man City add the Champions League and the FA Cup to their current Premier League title for the season, their captain may be inclined to sign on their dotted line once more.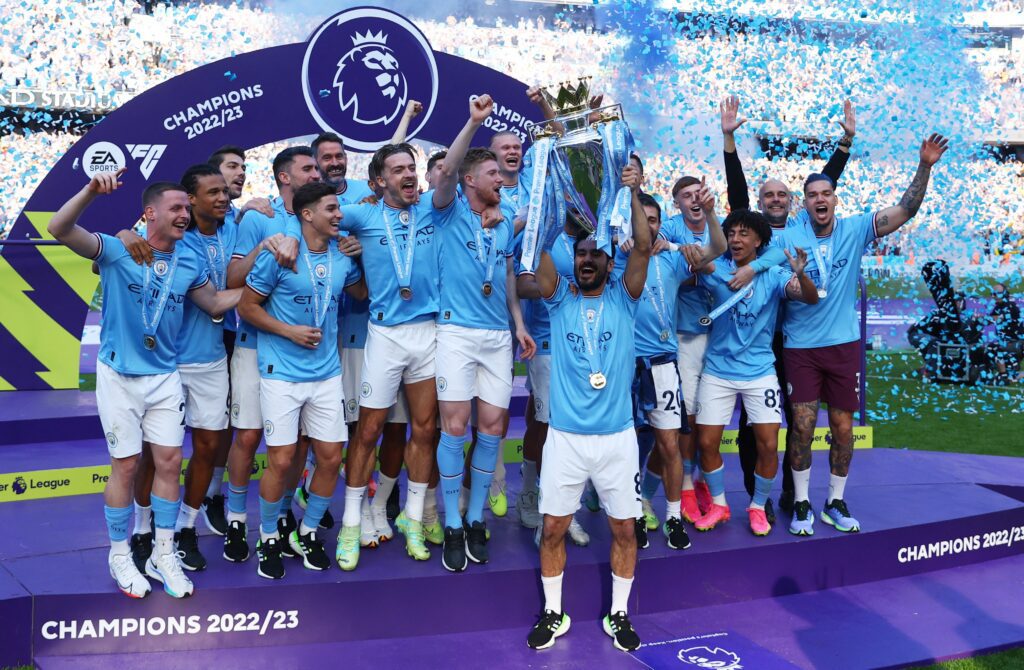 At 32, however, he may have only a few seasons left and, as mentioned before, he is reported to be looking to sign a minimum 2-year deal.
For now, Gundogan's (and Man City's) focus will surely be on securing the FA Cup on the 3rd of June and the Champions League on the 10th, before transfer situations begin to concern them.