Man City's 2023/2024 kit will NOT sport the Champions League badge of honour, even if they do win the coveted title that has eluded them thus far, but WHY will it be missing from their strip?
Pep Guardiola's Man City squad sealed their place in their second-ever Champions League final, by battering Carlo Ancelotti's Real Madrid 4-0 (5-1 agg) on the 17th of this month.
With the Premier League title having been handed to them early by Nottingham Forest beating Arsenal at the City Ground on Saturday, just the Champions League and FA Cup trophies stand in City's way of achieving the treble.
Next door neighbours Manchester United stand in their way of the FA Cup, whilst Inter Milan must beat their in-form side to stop them achieving European glory. The Citizens are huge favourites to win both competitions, especially given how they made Real Madrid look last time out.
But, even if Man City do win the Champions League trophy for the first time, they will NOT be sporting the iconic UEFA badge of honour.
The reason being is a simple one. The UEFA badge of honour isn't given out to teams who have simply won the Champions League. In fact, a side must win a European title 5 times in total, or 3 times in a row to earn the right to wear the badge.
This has been the case since the iconic badge of honour was introduced in the 2000/2001 season and only Sevilla, Barcelona, Ajax, Liverpool, AC Milan, Bayern Munich and Real Madrid have earned the right to wear it so far.
Whether or not the iconic symbol will be a part of City's kit next year will matter very little to their fans if their side achieve the treble of the Premier League, Champions League and FA Cup.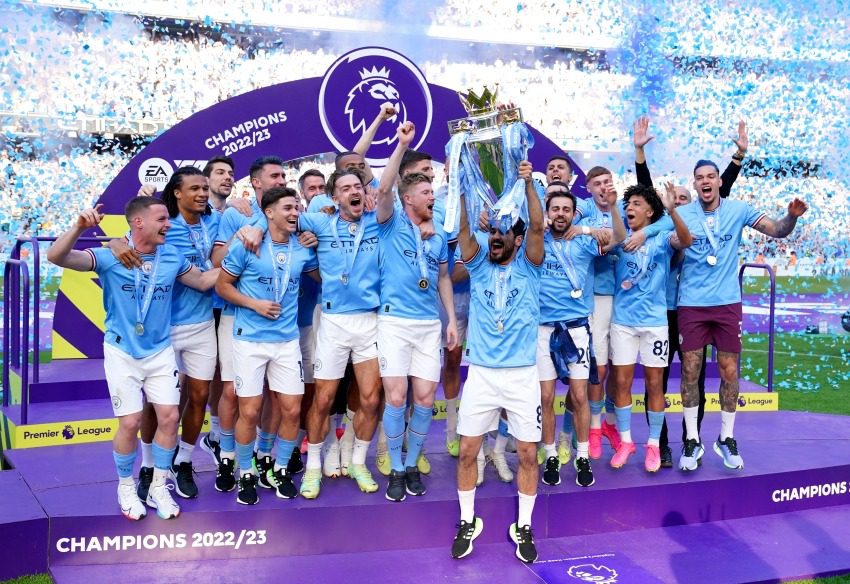 Citizens will find out whether the FA Cup is theirs to lift on the 3rd of June, with the prestigious Champions League final coming just a week later on the 10th.
That means that, in just 19 days from writing this article, Pep Guardiola and his men may have achieved what only Alex Ferguson & Co could do so before them!