The Man United EA Sports FC 24 player ratings have been leaked, with fans of the club not all that impressed with them!
EA Sports FC 24 is essentially the new FIFA, with Electronic Arts having enough of "paying a premium" for the FIFA licensing.
The new instalment is set to be released on the 29th of September, with an early-access option available for those who wish to spend a bit extra on the Ultimate Edition.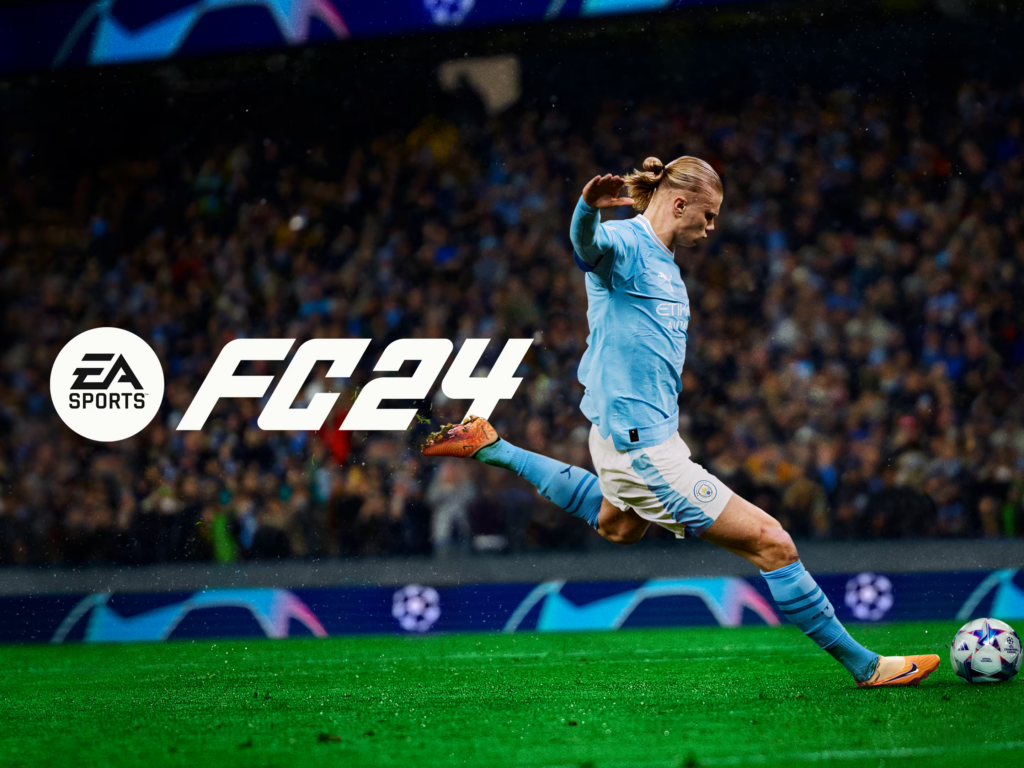 Players of the upcoming game will have access to the Companion App (not yet released), which will give them the ability to see player and club ratings, but the overalls for Man United's 2023/2024 squad have been leaked already!
The leaked player ratings come courtesy of Fut_Scoreboard's Twitter account – a historically reliable leaker of EA Sports FIFA ratings. It should be said however, that EA themselves have not yet confirmed the ratings themselves and they are always subject to change before the game's official release.
Below are the leaked EA Sports FC 24 Man United overall player ratings 👇
André Onana – 85
Raphael Varane – 85
Lisandro Martínez – 84
Luke Shaw – 83
Aaron Wan-Bissaka – 80
Diogo Dalot – 80
Bruno Fernandes – 88
Casemiro – 89
Mason Mount – 81
Antony – 81
Marcus Rashford – 85
Jadon Sancho – 82
Alejandro Garnacho – 75
Rasmus Højlund – 76
Anthony Martial – 80
These ratings seem to have caused some upset within the Man United fan regiments, with opinions on the Twitter post garnering calls for both higher and lower ratings than are shown.
The main takeaways from the comments are seemingly that fans believe that Sancho, Antony, Martial and Onana have been overrated by EA, with the examples below being just some of the general consensus of comments on the post regarding the 4 Man United men.



As seen above, Bruno Fernandes is among those that fans believe deserve higher praise from the EA Sports FC 24 ratings, alongside Wan-Bissaka, Rashford, Garnacho, and Shaw. This is despite Fernandes' rating being the second highest on the squad list.

The top rated player for Man United according to the leaked post is Casemiro, whose overall sits just a single point ahead of Fernandes at 89.
Marcus Rashford has seemingly had the biggest upgrade since FIFA 23, jumping from 81 to 85 – however fans still believe that he should have a higher figure next to his name.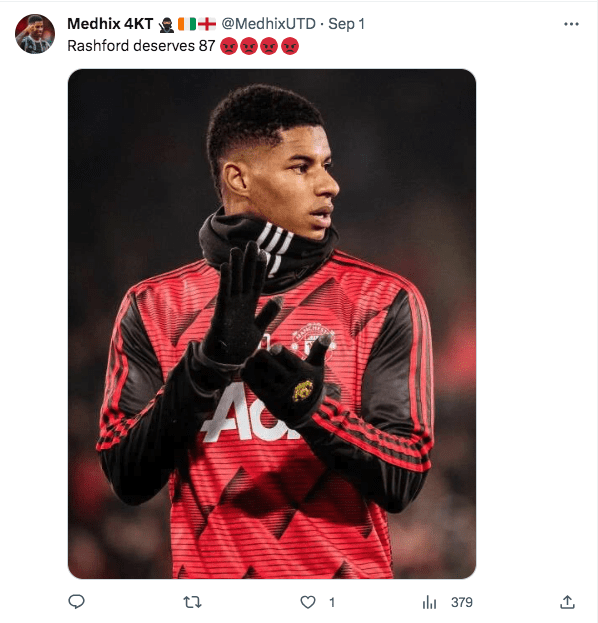 Man United's Summer signing, Mason Mount, has provided Chelsea fans with something to smile about, with his rating having dropped from 83 to 81 in EA Sports FC 24.

With only 18 days until the first players of the new EA Sports FC will take to the Companion App to scout out this season's top picks, we are sure to find out how accurate these leaked ratings are for the 2023/2024 season!
Do YOU agree with the Man United overall player ratings above? Let us know below! 👇