Panama national footballer Gilverto Hernández has been killed after gunmen opened fire on a group of people in the city of Colón.
It is reported that the gunmen fired towards a group of people who were gathered in a building in the city, including 26-year-old Hernández.
Hernández was a centre back for Panamanian side Club Atlético Independiente de La Chorrera, having previously played with Herrera FC and Árabe Unido.
He was also a part of the Panamanian national squad, having made 2 appearances for them before his life was tragically cut short on Sunday afternoon. His debut for his nation came only this March in a match against Guatemala.
7 others were injured in the attack, but it is not yet clear from reports whether or not Hernández was the intended victim. Regardless, he was the only fatality that afternoon in Colón.
The devastating incident occurred late on the afternoon of Sunday the 3rd of September, with two gunmen forcing a taxi driver to take them to the building where Hernández and the group were gathered.
The hitmen then opened fire upon the group, before fleeing the scene leaving 7 laid injured and 1 laid dead.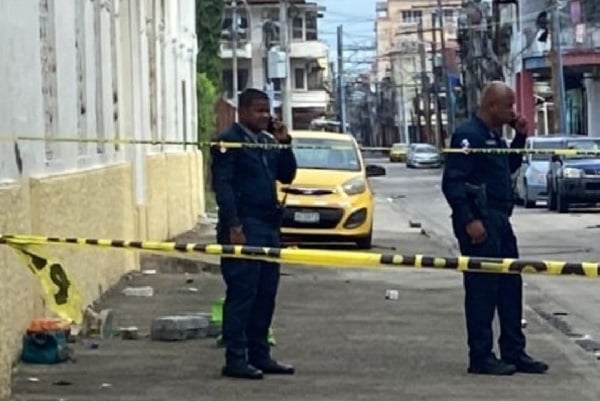 Panama's Football Federation, along with CA Independiente have expressed their condolences to the family of Gilberto Hernández, and the player's father has also spoken publicly to the people of Colón.
Hernández's father addressed the youth of Colón, asking them to "stop the violence" and urged authorities to "launch projects to save the youth from this violence". He finished his pleas by asking his son's killers to surrender themselves, adding "don't cause more harm".
Gilberto Hernández's death, and his father's heartbreaking pleas come as a result of a massive increase in violence in the Panamanian city.
It is reported that two rival gangs have been fighting for control of territories that include lucrative drug-smuggling routes, with a rise in violence coming hand in hand.
So far this year, the port city of Colón has seen over 50 people murdered on its streets, with Hernández sadly being recorded as the most recent among them.
The city of 40,000 is situated near the north entrance of the Panama canal, and is a hotbed for cocaine smuggling, with gangs trafficking the drug across South America, through Panama and onto Europe.
Our thoughts go out to the family of Gilberto Hernández and the people of Colón during this devastating time, and we hope that his father's words are not unheard by the people of the Panamanian city.