The Man City EA Sports FC 24 player ratings have been leaked, with fans of the club left questioning some of their players figures!
EA Sports FC 24 is the new incarnation of FIFA, with Electronic Arts having enough of "paying a premium" for the FIFA licensing.
EA's new instalment is set to be released on the 29th of September, with an early-access option available for those who wish to spend a bit more on the Ultimate Edition.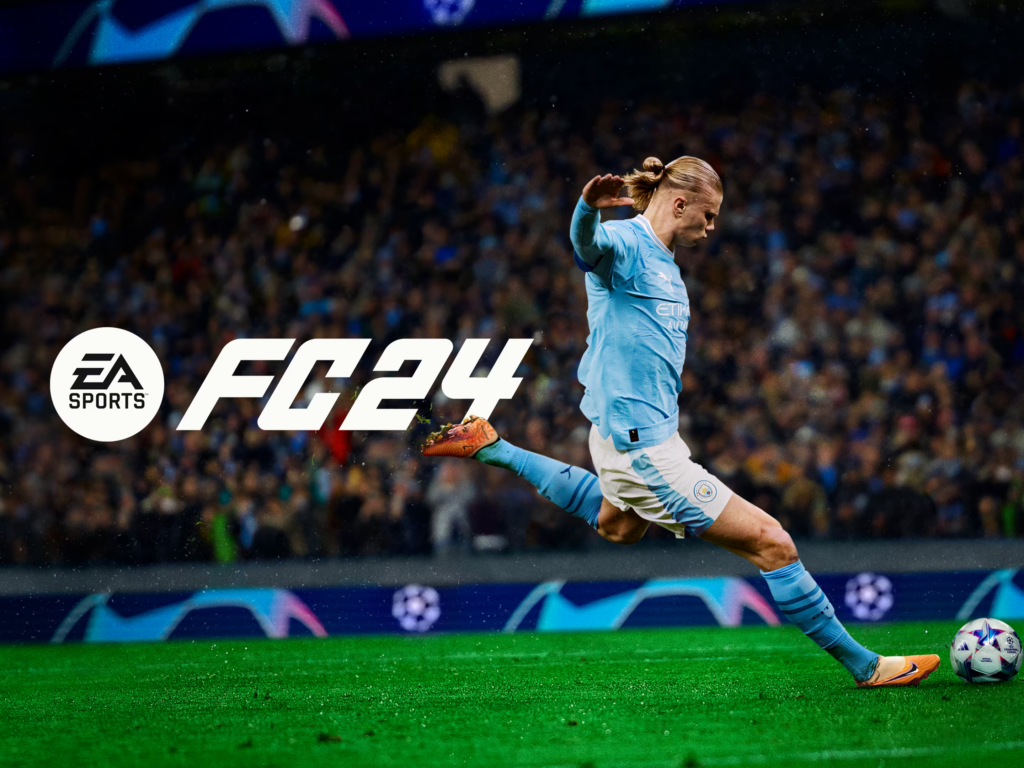 Players of the upcoming game will have access to the Companion App (not yet released), which gives them the ability to see player and club ratings – but the overalls for Man City's 2023/2024 squad have been leaked already!
The leaked player ratings come courtesy of Fut_Scoreboard's Twitter account – a notably reliable leaker of EA Sports FIFA ratings. It should be said however, that EA themselves have not confirmed these ratings and they are always subject to change before the game's official release.
Below are the leaked EA Sports FC 24 Man United overall player ratings 👇
Ederson – 88
Rúben Dias – 89
John Stones – 85
Manuel Akanji – 82
Joško Gvardiol – 82
Nathan Aké – 81
Kyle Walker – 84
Rodri – 89
Matheus Nunes – 79
Kevin De Bruyne – 91
Bernardo Silva – 88
Phil Foden – 85
Jack Grealish – 85
Jérémy Doku – 77
Erling Haaland – 91
The leaked Man City player ratings for the new EA Sports FC 24 game haven't gone down all too well with the fans of the game, with a plethora of comments showing their distaste on the Twitter post.
The player who seems to have split opinions the most is Phil Foden – with many suggesting his 85 rating is nowhere near his actual worth, and others arguing just the opposite.



Kyle Walker is also held more dearly in the hearts of Man City fans than his 84 rating would allude, with Rodri and Gvardiol also being rated higher amongst the Citizens' ranks than their leaked stats!




Man City's highest ranking players, according to the leaked ratings, are (perhaps not unexpectedly) Erling Haaland and Kevin De Bruyne – each boasting a 91 rating.
With only 18 days until the first players of the new EA Sports FC will take to the Companion App to scout out this season's top picks, we are sure to find out how accurate these leaked ratings are for the 2023/2024 season!
Do YOU agree with the Man City overall player ratings above? Let us know below! 👇