AZ Alkmaar scored a surprise goal against the dominant home team in the first leg of the semi-final at the London Stadium.
Football fans were quick to applaud some "top tier s***housery" as an AZ Alkmaar supporter was seen celebrating the goal while wearing a Millwall shirt.
Despite the missed chances by David Moyes' team, Jarrod Bowen and Michail Antonio both went close in their attempts to score.
Observing the game on BT Sport, viewers noticed the unusual shirt, which was a Millwall shirt.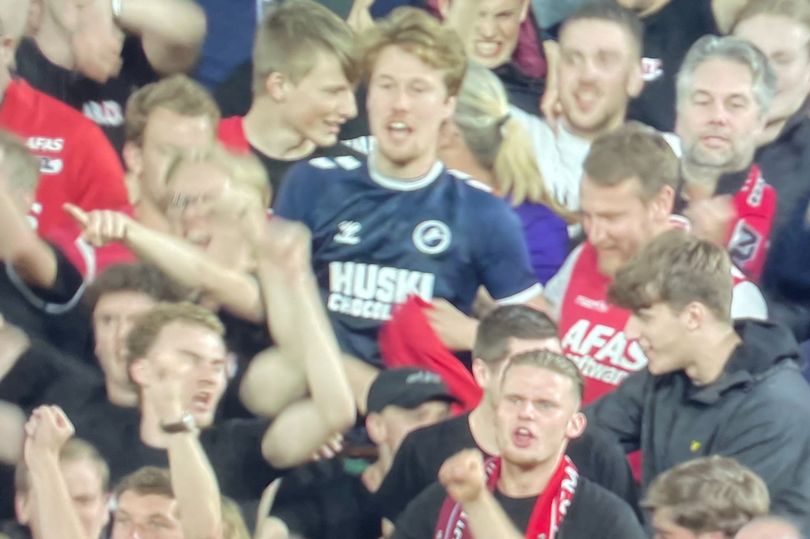 The brave fan was spotted sporting a Millwall top, West Ham's greatest rivals.
Unfortunately, for the Millwall fan, the celebrations were short-lived as goals from Said Benrahma and Michael Antonio turned the game around for the Hammers.