Luis Rubiales has RESIGNED as President of the Spanish FA following the uproar caused by his kiss with Jenni Hermoso at the FIFA Women's World Cup Final!
We reported back in August that Rubiales' kiss on Spanish player Jenni Hermoso had sparked outrage amongst Spanish media, following their side's victory over England's Three Lionesses in the Final of the 2023 FIFA competition.
Despite initially playing the kiss off as a form of affection, Hermoso has since said that it was not consensual and has filed a legal complaint this week against Rubiales. This has been followed up with a complaint filed to Spain's High Court by prosecutors for sexual assault and coercion.
Sadly, the now infamous kiss overshadowed the achievement of Spain's women in winning the World Cup against England with a weakened side.
Rubiales was suspended by FIFA last month whilst an investigation was launched into the incident, with throngs of fellow officials, as well as others within the hemisphere of the footballing world called for his permanent resignation.
The former Spanish FA President's Mother even declared a hunger strike and locked herself in a church until her son recieved the justice she felt that he deserved.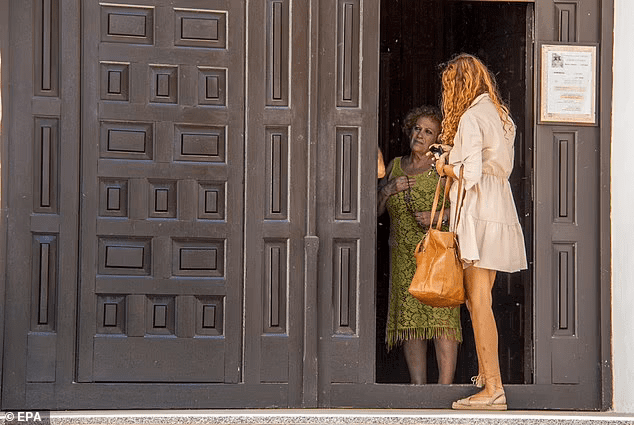 Despite staunchly defending his actions, Rubiales has now resigned as both the President of the Spanish FA, as well as his position as Vice President of UEFA's executive committee.
During a talk show with Piers Morgan, Rubiales said "I cannot continue my work."
When questioned by Morgan if there was anything that particularly made him resign, Rubiales said:
"My father, my daughters, I spoke with them – they know it's not a question about me – and some friends very close to me said to me 'Luis, you need to focus on your dignity and to continue your life because if not, you are going to damage people you love and the sport you love',"
"This was a question of not only me. An attitude towards me can affect third parties [that are] very important. It was the intelligent thing that I had to do."
A statement from Rubiales read "After the quick suspension carried out by FIFA, plus the rest of open proceedings against me, it is ecident that I will not be able to return to my position."
"Insisting on waiting and holding on is not going to contribute to anything positive, neither to the federation or to Spanish football."
"I have faith in the truth and i will do everything in my power to prevail."
"My daughters, my family and the people who love me have suffered the effects of excessive persecution, as well as many falsehoods, but it is also true that on the street, more and more every day, the truth is prevailing."
What happens to Rubiales now?
Although for many, Rubiales' resignation signals the end of a matter that has gripped Spanish news outlets for weeks, a High Court decision regarding the complaints of sexual assault and coercion is yet to be declared.
A High Court judge will now decide which punishment, if any, Rubiales deserves for his actions, which were documented and broadcast live to 12 million viewers. First, it must be decided whether to archive or pursue the complaints made by Hermoso.
The penalty in Spain for such charges can range from a fine up to 4 years behind bars, meaning that this saga may be far from over for Luis Rubiales.
For now at least, those baying for his resignation have got what they asked for and he is no longer the Spanish FA President.