FIFA has announced that the 2030 World Cup will be hosted over a total of 6 different countries spanning across 3 continents!
The 2030 addition of the world's biggest football tournament will be the centenary anniversary of first ever World Cup, one of the reasons that it is being spread over so large a span.
Morocco, Portugal, and Spain have been named as co-hosts, alongside opening matches in Paraguay, Argentina, and Uruguay. Thus, Europe, Africa, and South America will play a part in hosting the tournament.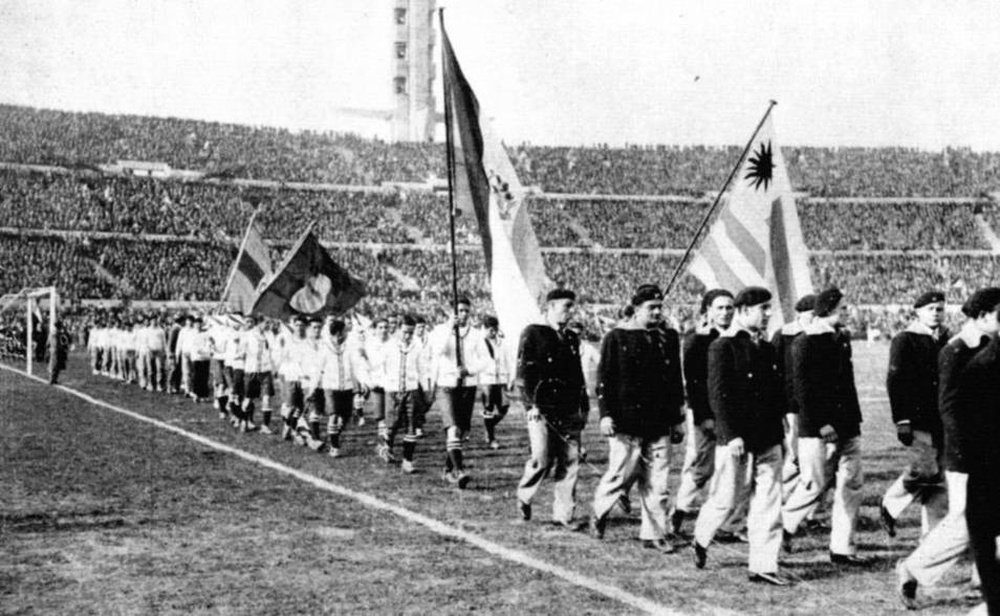 FIFA President Gianni Infantino said of the matter "In a divided world, FIFA and football are uniting."
"The FIFA council, representing the entire world of football, unanimously agreed to celebrate the centenary of the FIFA World Cup, whose first edition was played in Uruguay in 1930, in the most appropriate way."
"In 2030, we will have a unique global footprint, three continents – Africa, Europe and South America – six countries – Argentina, Morocco, Paraguay, Portugal, Spain and Uruguay"
Among FIFA's designs, it is reported that Montevideo in Uruguay – the city which hosted the first ever instalment of the competition – is set to host the opening game of the centennial tournament.
It is said that the rest of the 48-team competition would then move on to Europe and North Africa – meaning that, due to the crossing of hemispheres, teams may have to adapt to playing in two different seasons in the same tournament.
Not everybody seems to be a fan of FIFA's proposed layout for the 2030 World Cup, however, with reports that Football Supporters Europe have labelled the decision "horrendous for supporters" and a "cycle of destruction against the greatest tournament on earth."
"It's horrendous for supporters, disregards the environment and rolls the red carpet out to a host for 2034 with an appalling human rights record. It's the end of the World Cup as we know it" said the supporting body.
Regardless of the backlash, it is likely that FIFA's plans will go ahead and fans will witness the first ever World Cup to be held over 3 different continents!
Do YOU think this is a good idea? Let us know below! 👇