West Ham chief David Moyes has relinquished that there is 'a good chance' that their Captain Declan Rice will leave the club this Summer.
Rice has been with the Hammers since 2014, playing three seasons in their youth academy squad before making his way into the first team in 2017.
The defensive midfielder has enjoyed 201 caps for the club so far, providing solidity in the centre of the pitch and even finding the back of the net 9 times. He has just one year left on his contract, with West Ham valuing him north of £100 million.
The Hammers have endured a difficult season in the Premier League, finding themselves in 15th place and just 37 points with just 3 matches left to play. This leaves them fairly safe from the relegation zone, 4 points ahead of 16th place Nottingham Forest and the third position from danger.
Although there is still the possibility of winning silverware, with West Ham still involved in the Europa Conference League, the club are preparing for the likely possibility that he will leave to pursue Champions League football.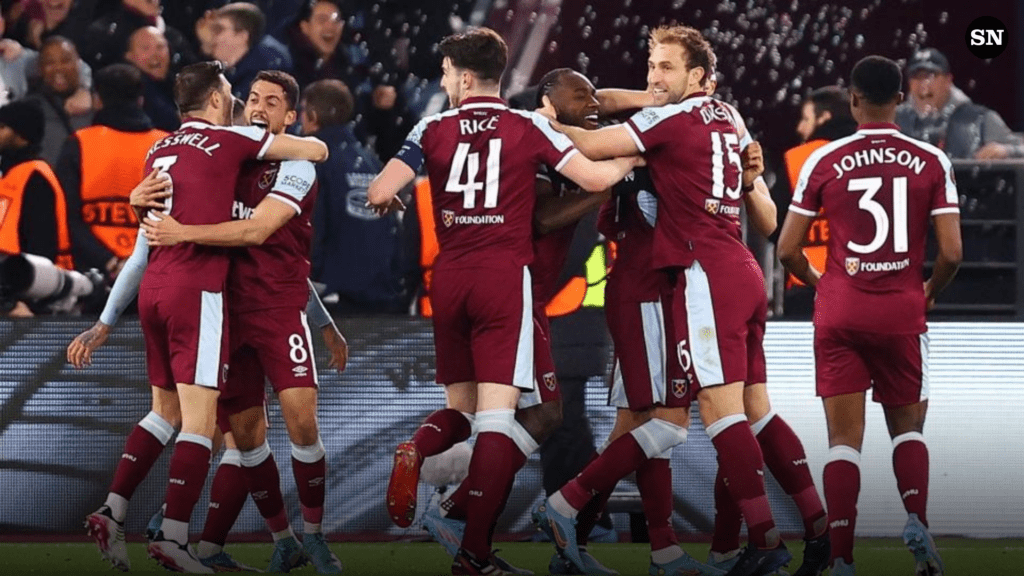 Arsenal are currently tipped to be the leading contenders to sign the England star, with a host of other clubs such as Manchester United monitoring his situation. Both the Gunners and the Red Devils have been after Rice since January.
West Ham manager, David Moyes has said that he loves the idea of retaining Rice, but feels it may be the case that he looks to expand his career elsewhere.
Moyes said "We'd love for him to be a West Ham player but we are aware that might not be the case at the end of the season. There are plans that we have Dec here but we're also fully aware there is a good chance that we won't have him."
West Ham are on a high at the moment, with wins over Manchester United in the Premier League and AZ Alkmaar in the Europa Conference League semi-finals giving their side a much needed lift.
Whether or not this will be enough to convince their Declan Rice to stay at London Stadium remains to be seen.