Brazil is renowned for producing the world's best footballing talents, Ronaldinho, Kaka, Neymar, Ronaldo, and Rivaldo. The list goes on.
Another HUGE talent Brazil produced is Adriano Leite Roberto, most commonly known as Adriano. A physical striker who was known for his VIGOROUS left foot.
Adriano started out his professional career at Flamengo where he scored 10 goals in 24 appearances.
He made the move to Italian giants, Inter Milan, in 2001 where he only made a few appearances before being loaned out to rivals Fiorentina where he bagged an impressive 6 goals in 15 appearances.
2002-04: Promising prospect in Parma
At just 19 years of age, Adriano made his move to Parma, sticking in Serie A.
In 37 appearances, Adriano netted an ADMIRABLE 23 goals for The Crusaders.
He formed a GREAT partnership with fellow strike partner, the Romanian legend, Adrian Mutu, who left in 2003 to join Premier League giants Chelsea.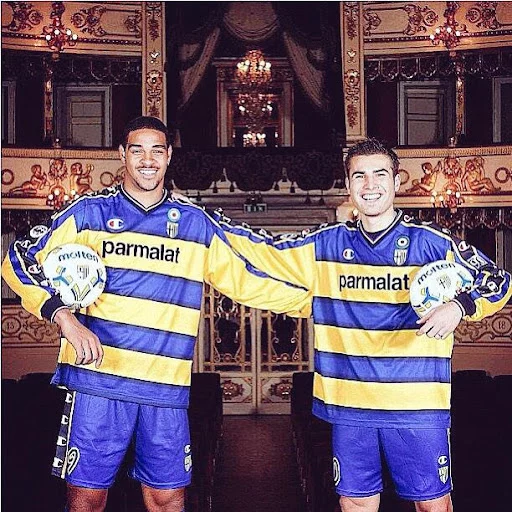 2004: Marauding magician in Milan returns
Inter Milan welcomed the Brazilian striker back to the San Siro in January 2004 with a 4-and-a-half-year contract worth around £22m.
From January until the end of the season, he bagged an impressive 12 goals, showing the world why he was rated so highly.
Adriano, now in his prime at only 22 years old, was one of the HOTTEST prospects in world football with a left foot that could bulge a net and break goalposts.
He would go on to score 42 goals in all competitions during the 04/05 season which saw him offered a new and improved contract running until 2010.
3 August 2004: The phone call that changed everything
On the 3rd of August 2004, Adriano was to receive the worst news he could possibly hear on the phone, unfortunately, his father died.
Inter captain Javier Zanetti talked about the impact the news had on him, he told Sports Illustrated in 2017 that Adriano threw the phone and started screaming once the news broke to him of his father's passing.
Javier Zanetti said: "I saw him in the room, he started screaming. You couldn't imagine that kind of scream."
Adriano fell into a really bad depression which Zanetti said "We did not succeed of pulling him out of depression."
2006-07: The demise of a deadly striker
The prosperous career of Adriano was to take another hit as the striker was caught twice partying in nightclubs, the implications of this meant the Brazilian was to be dropped from the National team and he was benched for a Champions League match against Valencia.
The manager at the time, Roberto Mancini stamped his authority and also benched Adriano for the subsequent Serie A fixture against Catania.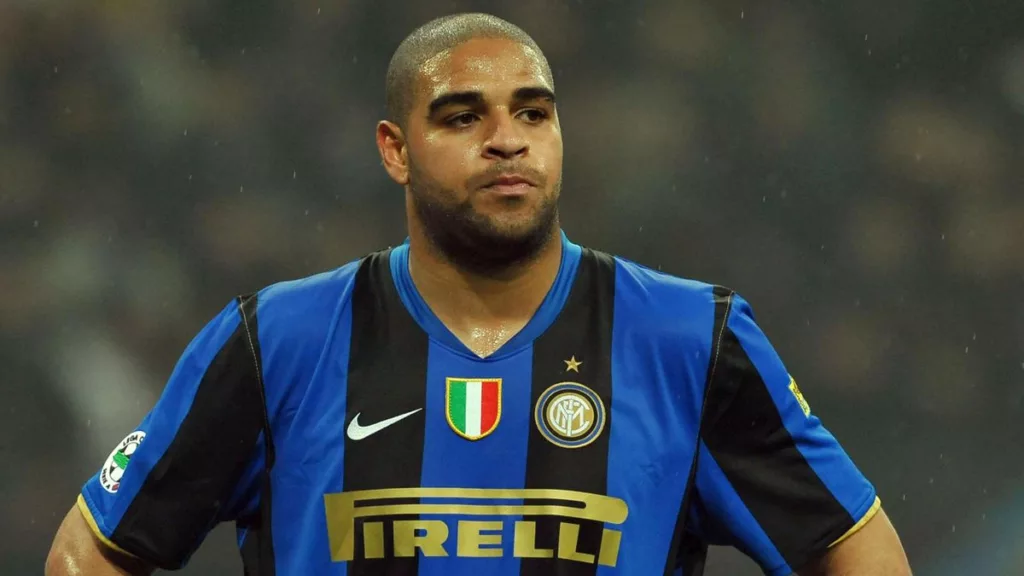 16 November 2007: Loan to Sao Paulo
Inter owner Massimo Moratti sent Adriano out on loan to Sao Paulo to try to regain match fitness due to his poor physical condition. He also was suffering from alcoholism.
Adriano scored both goals in his competitive debut as Sao Paulo in a 2-1 victory on the opening day of the 2008 Paulista tournament.
After issues on and off the pitch including headbutting another player and arriving late for training, he was to return to Inter ahead of schedule.
2008-09: The final season in Milan
The Brazilian was to play for one more season in Milan where he started off the season in fine form, becoming a regular goalscorer in Serie A including a goal in the Milan derby.
Adriano scored his 18th Champions League goal and his 70th for the club, but he never returned from international duty in April which meant Inter Milan and Adriano were in agreement that his contract was going to be rescinded.
A bittersweet ending to his time at Inter Milan where he could have gone down as the greatest ever player to play for the club if injuries and personal issues didn't get in the way.
There was no denying his talent, one of a kind, a special player.
2009-2016: 4 different clubs, 4 failed spells
Flamengo was to acquire the services of the somewhat disinterested Brazilian once again, returning to his native land for a second stint.
His return was a very impressive one, slotting in many goals to help his side win their first Brazilian Serie A title since 1992.
In January 2010, Adriano netted his second hat trick for the club in a 5-3 comeback against rivals Fluminense.
When in Rome, for 7 months…
In June 2010, AS Roma announced they had signed Adriano on a 3-year contract. He was to be presented with the number 8 jersey but after only 7 months in the capital, they decided to terminate his contract.
A brief chapter with Corinthians…
In March 2011, Adriano joined the Brazilian side Corinthians on a 1-year deal.
A month later, he ruptured his Achilles tendon whilst training, after the surgery he spent six months OUT.
He managed to score his first goal for the team but he was to be released by the club after his lack of interest and irregular appearances.
Third time unlucky at Flamengo
21 August 2012, Adriano returned to Flamengo in Brazil, only to be released 3 months later.
Two months at Atletico Paranaense
He signed for the Brazilian side on 11 February 2014, only to be released 2 months later on 11 April 2014.
The Miami retirement
29 January 2016, Miami United of the United States National Premier Soccer League signed Adriano, of no surprise he was to be released a few months down the line without even playing a single match.
It was the end of football for Adriano but the start of a life filled with guns and alcohol in the favelas of Rio de Janeiro, Brazil.
In the Favela surrounded by Gun-wielding gangs
Adriano seems to be living a very different life from his footballing days, the latest information we found is that he is living out in Rio De Janiero, in the Favela.
Also, he is pictured with other gang members waving guns around.
Could Adriano have become the greatest striker of all time without injuries and off-field issues?