Arsenal welcomed Nottingham Forest to The Emirates stadium this afternoon, and it wasn't a warm one with the score ending 5-0 in their favour at the Emirates!
It was immediately apparent that Arteta's men were out for a win in front of their home fans. It took just 5 minutes for Gabriel Martinelli to open up the scoring for The Gunners, courtesy of an assistant from Bukayo Saka.
Alarmingly for Arteta and England fans alike, Saka went down a short while later with a suspected knee injury. He was swiftly replaced by Reiss Nelson, as England / Arsenal fans cross their fingers that it won't affect his World Cup campaign next month.
Although Nottingham Forest managed to see off the rest of the first half without conceding further, it was apparent to all watching that there was a distinct difference between the two sides.
Forest were playing what would be considered good football, but lacked the willingness to take chances going forward and use creativity to make space. This allowed an energetic Arsenal lineup to quickly stay on top of the straightforward attacks that Cooper's men managed to put together.
Arsenal on the other hand played like a team who knew they were destined to win – making sure that they were first to the ball and taking chances going forward. There was also a clear difference in the quality at the end of attacking sequences, with Arsenal eager to stab at any chance that presented itself and Forest seemingly hesitant.
As the whistle blew for halftime, there was still hope that Forest could persevere, as they did against Liverpool last week, and get themselves back into the game.
This optimism was sullied just 4 minutes after the whistle was blown for the beginning of the second half. Bukayo Saka's replacement, Reiss Neslon, driving the ball into the back of Forest's net to extend the Gunners' lead to 2-0.
Cooper barely had the chance to rally his men and work out what to do next, when Arsenal added on top of this with a beautiful team goal.
Zipping, accurate passes cut their way through Forest's defense, the ball finding its way to the feet of Gabriel Jesus. An immediate low flick into the box expertly finds its way to the incoming Reiss Nelson, who nips it on into the far bottom corner to claim his second goal of the day and Arsenal's third.
Steve Cooper makes the decision to change things up in his squad 55 minutes in – to his fans' surprise, it would be two of his biggest signings coming off.
Morgan Gibbs-White is replaced by Brennan Johnson, and Jesse Lingard by Emmanuel Dennis.
These changes barely had time to settle in, when just 2 minutes later, Arsenal bagged a fourth. With just under an hour played, Thomas Partey treats the Emirates to a WONDER STRIKE from the edge of the box. 
A first-time hit, Thomas' thundering effort bends ferociously in from the outside of the goalkeeper's near post, leaving him with no chance of getting there. 
WATCH THE GOAL BELOW!
In just 17 minutes of second-half action, any of the aforementioned optimism on Forest's part had been torn away from them. 
This continues a worrying trend for Notts', of suffering with poor away form. Having been dealt big losses by Leicester and Manchester City before their hammering from Arteta's men this afternoon, home wins have never looked more important for Forest.
To their credit, Forest never stopped trying to create chances and get the ball up the pitch – they were simply a team struggling with away form, being beaten by a team who happen to be in excellent home form.
The difference in the match was always the quality at the end of their attempts, and a visible difference in the willingness to win the ball and take chances to progress the game.
The scoreline could have been a little harsh in regard to the fact that Forest were clearly trying to make something of their afternoon, however, it outlines to their fans once again that something needs to change if they are going to continue to play in the Premier League next year.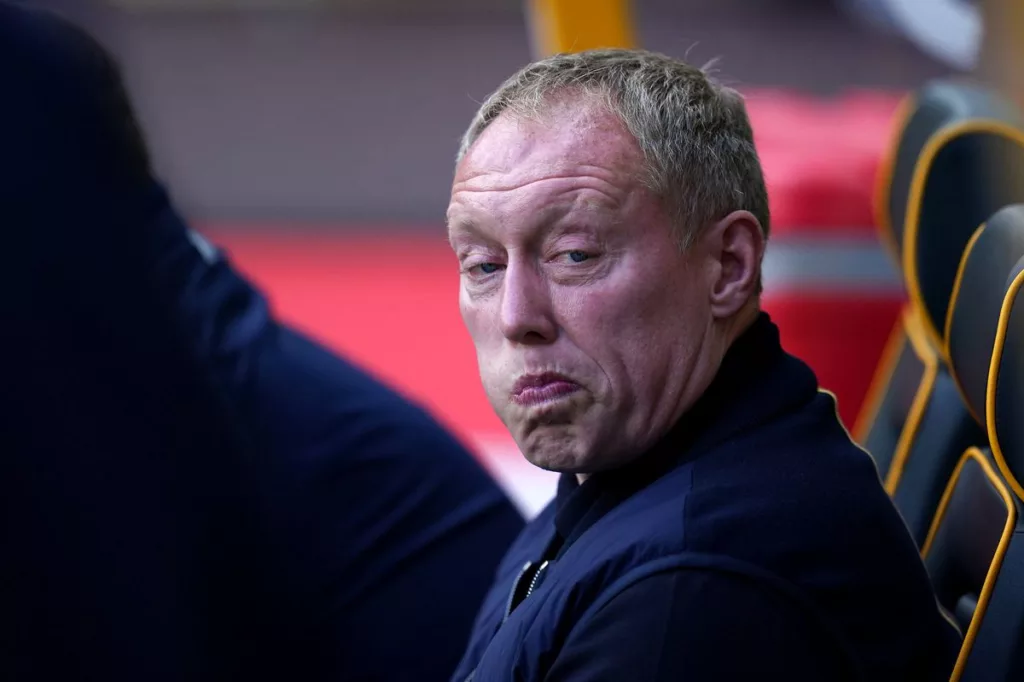 77 minutes in and this clear difference in the tenacity to take chances goes against Forest once more. 
Arsenal Captain, Martin Ødegaard, BLASTS the ball into the roof of the net from inside of the penalty area, as an unwillingness to make a strong challenge allows Arsenal into the danger zone. The score stands at 5-0.
Steve Cooper continued to try and change his formula in the hopes of getting something out of this match, bringing on Worral and Williams to replace Lodi and Awoniyi 62 minutes in. 
This seems to be a little too late for a Forest squad that now, although still moving the ball forwards and looking for chances, are seemingly resigned to their fate.
It could be argued that a disparity in match-fitness between the two clubs could also have played a part, but in any case, the end result was a slow and tired-looking Nottingham Forest.
By 78 minutes, commentators noted that a lot of the away seats were now vacated, on what could only be a miserable afternoon for their fans who had made the journey to London only to see their team pulled apart.
To Forest's credit, they continued to make chances throughout the remaining 15 or so minutes of the game, but Arsenal just looked too good to concede anything. 
Cooper's men won a handful of corners during the last quarter of the game, with each being handled by an impenetrable-looking Arsenal defensive line.
Arsenal themselves made one more significantly dangerous attempt at making it 6-0 at 84 minutes in, with Gabriel Jesus missing by a whisker, as he got on the end of an incoming low cross and just missed nudging it in. 
Jesus made this his 7th game without a goal, missing several chances during the game, with this effort being the closest he came to converting.
The match wrapped up finishing at 5-0, with Steve Cooper and his men being given a lot to think about after this car crash follow-up to their elating victory over Liverpool last week.
Their next matchup is at home to Brentford FC on the 5th November, with Arsenal taking on FC Zurich in the Europa League on the 3rd. 
WATCH THE GAME HIGHLIGHTS BELOW!