Simon Jordan has never been one to keep opinions to himself, with his latest target coming in the for of Erik ten Hag for his post-match comments following Man United's 1-0 victory over Wolves.
Erik ten Hag's men began their Premier League campaign yesterday evening by welcoming Gary O'Neil's Wolverhampton Wanderers to Old Trafford.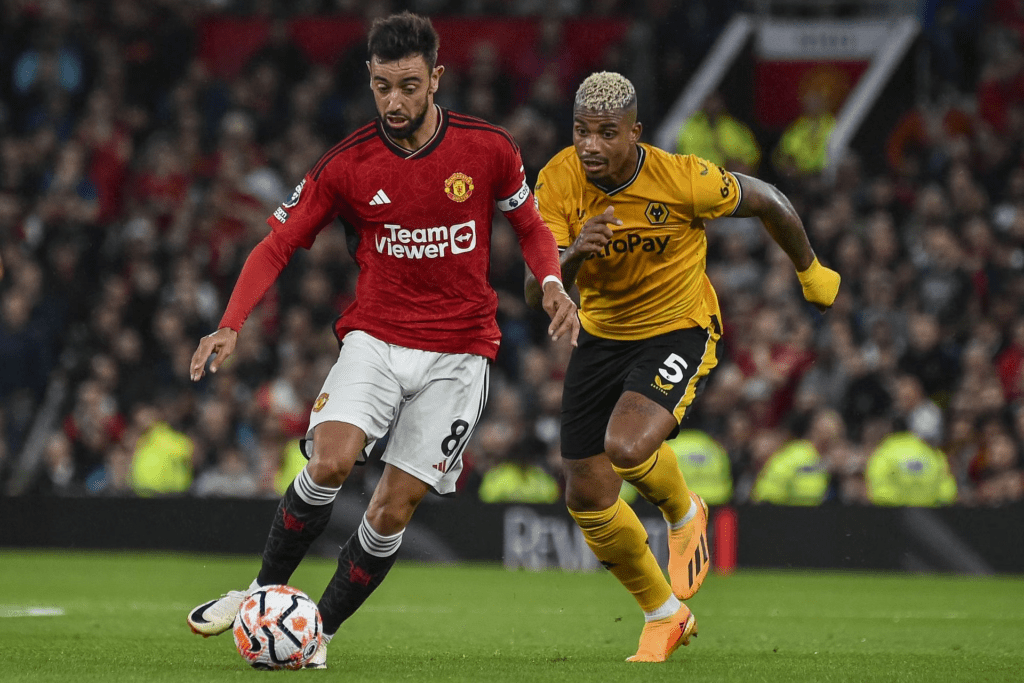 Fans of both sides were no doubt excited to see what their summer signings would bring into this opener, with the likes of Mason Mount & André Onana making Premier League debuts for United, and Matheus Cunha & Boubacar Traoré for Wolves.
Erik ten Hag's upfront signing, Rasmus Højlund, did not make an appearance for the Red Devils, sitting out with an injury picked up during training with his former club Atalanta.
The opening 45 minutes of the match did little to inspire any positivity for Man United fans, with quite the opposite to be said of Wolves, despite their being only 1 recorded shot on target in the first half – belonging to the home side.
Erik ten Hag's men just couldn't seem to stitch anything together going forward, and found themselves faced with a Wolves counter attack on several occasions due to sloppy losses of the ball.
The second half of the game faired no better for the home side, despite a slight improvement in their passing.
Two moments gave the victory to Man United, the first of which being a rather spectacular goal finished by Varane in the 76th minute – the side's only shot on target in the second half.
The second was nothing short of a stroke of luck for the home side, and an abysmal display of refereeing from match officials.
Late into the 7 added minutes of extra time in the second half, United's André Onana hurls himself towards an incoming Wolves corner, missing the ball completely and instead clattering into Sasa Kalajdzic with his full body and both hands outstretched.
Wolves were owed a penalty courtesy of this wild manoeuvre – that much was clear to everybody watching – yet no penalty was given, despite extensive VAR checks.
In fact, the officials responsible for the decision made against Wolves (or rather not against Man United) last night have been relieved from duty for this weekend's Premier League fixtures whilst the matter is investigated.
Following the game, United's chief had the following to say of the incident:
"After the opponent touched the ball he dived in so it was the judgement of the officials and lucky for us no penalty. I think you can debate it but I think no penalty."
His comments seem to have irked TalkSPORT host Simon Jordan, who has slammed ten Hag as being "disingenuous", as well as suggesting that the United boss would be the first to complain if he found himself on the other side of such a decision.
Simon Jordan said on TalkSPORT:
"It doesn't help also when you've got the disingenuity from people like Ten Hag"
"Because it's a penalty, everybody knows it's a penalty, and for him to sit there and suggest it's not a penalty is ridiculous. Because guaranteed, dollars for doughnuts, if he was sitting on the other side of this argument he'd say it was a penalty.
"This kind of disingenuity doesn't help football because they're the first ones in the football fraternity to go after the refereeing fraternity for their performances, for their lack of consistency, for their lack of transparency.
"You've got a big-time manager – it's not his job to sit there and make a case for someone else, but you want change in sport, you want referees to be held accountable, hold yourself to the same standards because you're the only person in the bleeding hemisphere that believes that wasn't a penalty."
Do YOU agree with Simon Jordan's comments? Let us know by voting below!