Manchester United have recently found themselves embroiled in controversy after it was revealed that they were charging their own fans an exorbitant fee for taking pictures with the Carabao Cup trophy.
This decision has not gone down well with the fanbase and has sparked outrage among supporters and football enthusiasts alike.
United's victory in the tournament, ending a six-year trophy drought, was undoubtedly a moment of celebration and pride for the club.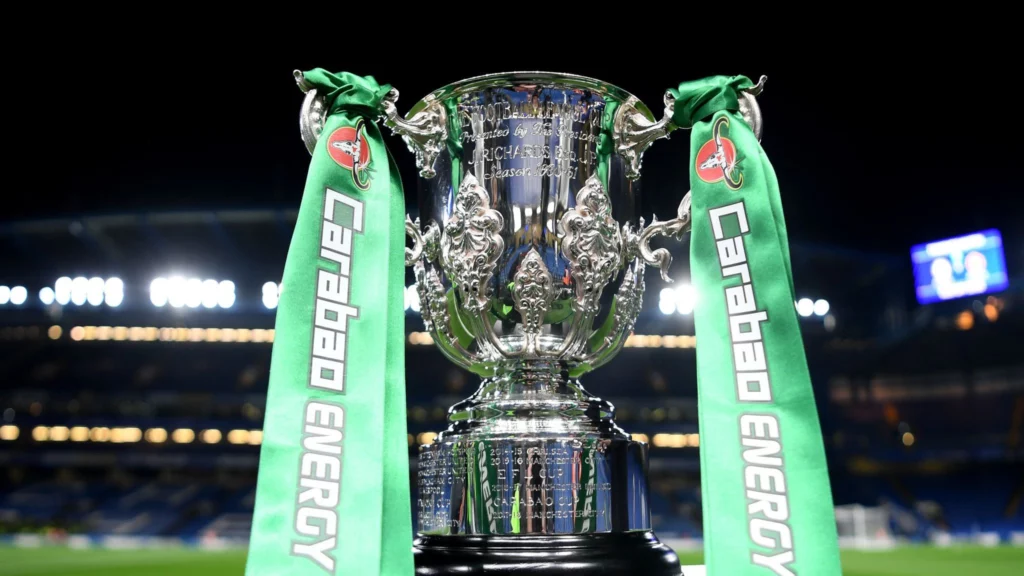 However, the joy has been dampened by the club's questionable decision to impose additional charges on fans who wish to capture memories with the cherished trophy during stadium tours.
If United fans wanted to take a picture next to the trophy, they would have to pay an extra fee on top of the cost of the stadium tour.
The stadium tour itself is priced at £36, a considerable amount for fans who have already invested significant resources to follow their beloved team.
According to The Sun, to take four pictures with the Carabao Cup will cost an extra £35, whilst it's £25 for two pictures and £15 for one.
To make matters worse, United demands an extra fee for those who want to pose with the Carabao Cup in their photos.
The charges seem unjustifiable when compared to their local rivals, Manchester City, who allowed fans to take pictures with their Premier League, FA Cup, and Champions League trophies for FREE at the City Store.
It has led to a fierce backlash, with many labelling United's move as "outrageous" and a blatant attempt to exploit the loyalty and passion of the fans.
Martyn James, a well-known consumer champion, has publicly criticized the club's actions, stating that such charges for simple photographs with the trophy are excessive and unjust.
Fans are left feeling disheartened, as supporting their team should be an inclusive and memorable experience, not an opportunity for the club to further monetize their loyalty.