Former Manchester United striker and manager, Ole Gunnar Solskjaer has revealed that the Red Devils could have bought Premier League record goalscorer Erling Haaland for just £4 million before his move to City.
Haaland has set the Premier League alight in his first season, breaking the all time goal scoring record for the season with games to spare. He currently has 35 PL goals to his name this season, with City still to play Everton, Chelsea, Brighton, and Brentford before it's over.
During the Norwegian striker's time at Molde, he was managed by former Manchester United striker and countryman, Ole Gunnar Solskjaer. Haaland later moved on to RB Sazlburg and Borussia Dortmund before being drafted by Pep Guardiola's Man City.
Solskjaer has now revealed that, had Man United listened to him, they could have signed Erling Haaland for a measly £4 million!
Solskjaer said on the matter "I called United about six months before I took over and told them that I'd got this striker that we had but they didn't listen. I asked for £4million for Haaland but they didn't sign him."
"He ended up going to City for £50million and is now rated as the world's most valuable striker at £200million."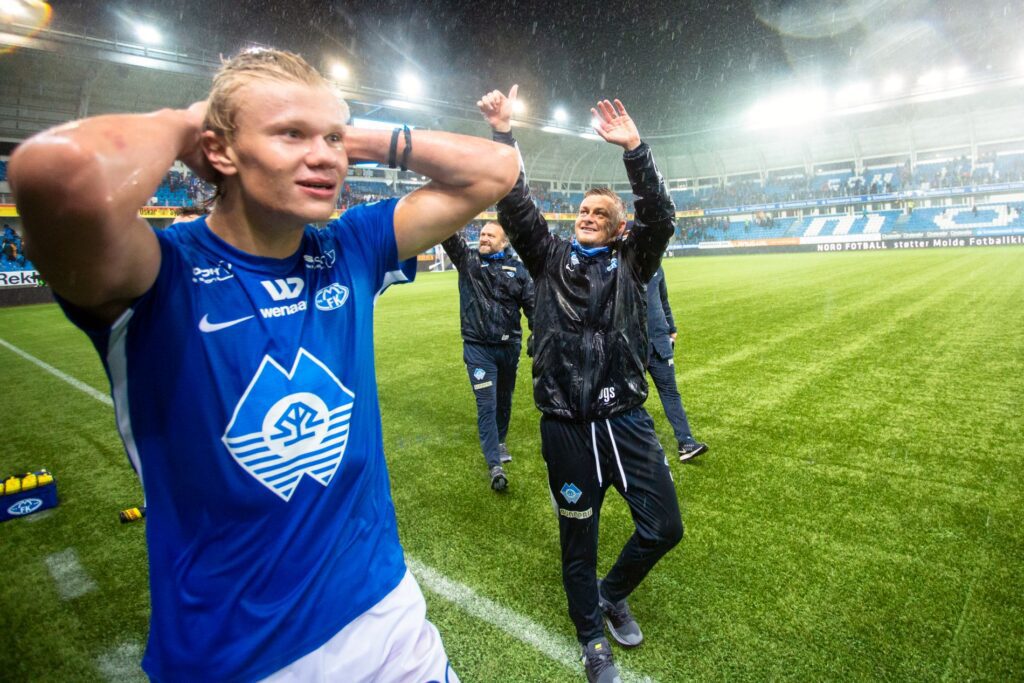 This will no doubt rub salt into the wounds of United fans, whose side have been desperately searching for a No9 to fill the gap left by Cristiano Ronaldo's departure at the end of last year.
Their top goal scorer for the season is Marcus Rashford, whose efforts have mainly come from the left flank. Meanwhile, Dutch loanee Wout Weghorst and French striker Anthony Martial have failed to provide the goods, with just 9 goals between the pair of them, leaving United in dire need of a goal scorer.
Erling Haaland has been re-writing the rule books for what a striker can achieve in a Premier League season, just as Solskjaer promised he would. Sadly for Red Devils fans, the fact that their team didn't listen to their former striker means that he is doing it on the opposite side of Manchester.