Real Madrid legend Gareth Bale revealed the toughest right back he has ever faced and the name came as a surprise to many.
Throughout his illustrious career, Welsh icon Gareth Bale faced some of the best defenders in the game, but one man stood out among the rest: former Manchester City defender Micah Richards.
In a recent interview, Bale named Richards as the toughest right-back he ever faced, highlighting the Englishman's impressive qualities on the pitch.
During his stints at Tottenham Hotspur and Real Madrid, Bale encountered numerous top-class defenders who aimed to thwart his attacking prowess.
However, it was Richards who left an indelible mark on the Welshman.
The two players came face to face on five occasions, with Bale representing Tottenham Hotspur in four matches and Southampton in one.
Despite Bale's undeniable talent, his individual statistics in these encounters were modest, with one goal and no assists to his name.
Furthermore, his team suffered three defeats and managed just one victory in these games against Richards.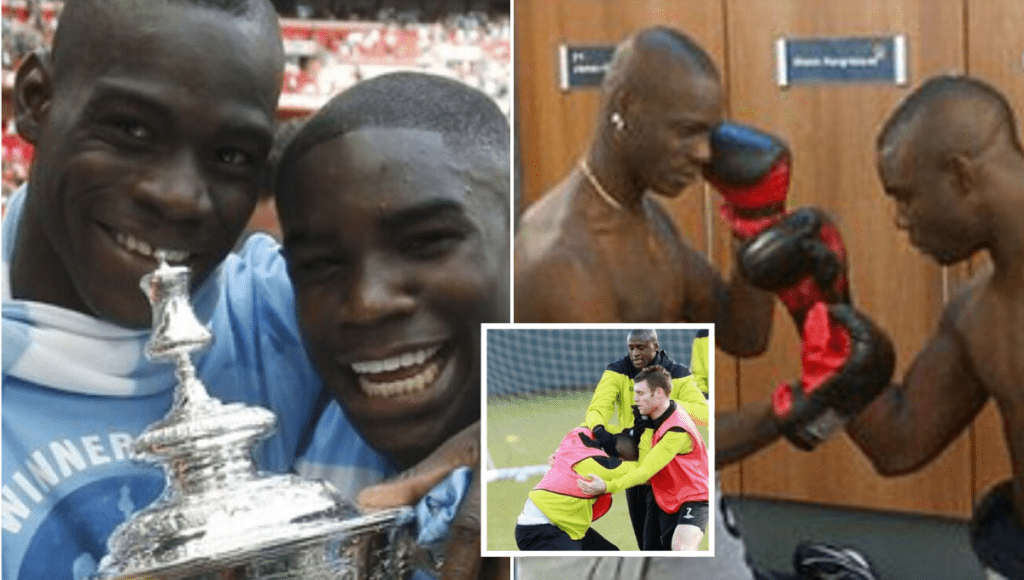 When asked to name the toughest right-back he faced during his playing days, Bale did not hesitate to praise Micah Richards. Speaking to the Times, via GOAL, Bale described Richards as one of the best in the business when he was at the top of his game.
The Welsh winger commended Richards' remarkable speed and his ability to hold his ground in physical duels.
These qualities made Richards a formidable opponent and a constant challenge for Bale whenever their paths crossed on the field.
"The hardest right back I played against was Micah Richards. I was a bit quicker but he was an athlete, so strong and holding. I'd knock it round him but he just [leans across and] goes 'no!"

Gareth Bale – The Times via GOAL
Richards' career spanned 14 years at Manchester City, where he established himself as one of the club's finest defenders of the 21st century.
He made 246 appearances for the Cityzens, winning two Premier League titles, a League Cup and an FA Cup during his time at the club.
His contributions to Manchester City's success cannot be understated, and his talent and work ethic were recognized by opponents like Bale.
In 2015, Richards left Manchester City to join Aston Villa, where he continued to ply his trade until his retirement in 2019.
Since then, he has transitioned into a career as a pundit, sharing his insights and analysis with fans and fellow professionals alike.