Mario Balotelli was known for his reckless behaviour on the pitch and off it.
From 'Why always me?' to setting off fireworks in a bathroom, he always provided some form of entertainment.
Mario Balotelli signed for Manchester City in 2010 for £22.5m to be reunited with his old friend and City boss at the time Roberto Mancini.
Despite the controversy surrounding the player, Mancini said he was a 'good guy'.
Mario's former teammate and football pundit Micah Richards stated that Balotelli was "Always late for training."
"We used to give all of our money to charity and by Christmas we would have £100,000 or £150,000 in there all from Balotelli being late. "
"say we had a meeting upstairs, he'd be downstairs just relaxing."
"He'd come to the meeting but he was just a bit dozy."
You can watch the video below:
"We used to give all our money to charities. By Christmas time we'd have like £100,000 – £150,000 just from Balotelli!" 💰😂@MicahRichards on #MCFC's fining system when Mario Balotelli was at the club…

Football Daily podcast on @bbcsounds 📲 https://t.co/xJS0dXdwub pic.twitter.com/xIVfVb0nkI

— BBC 5 Live Sport (@5liveSport) November 19, 2019
"Kompany, he's busy, isn't he? He just looks like that person anyway," Richards added.
"He always kept a track of the fines and because I was sort of vice-captain, one of the leaders in the dressing room, he'd ask me to take charge of it."
"So it was only if Vincent Kompany caught you, I'm not a snitch."
The pair did get on very well and they spent a lot of the time clowning around with each other, Micah and Mario even put the gloves on to have a 'friendly' boxing match.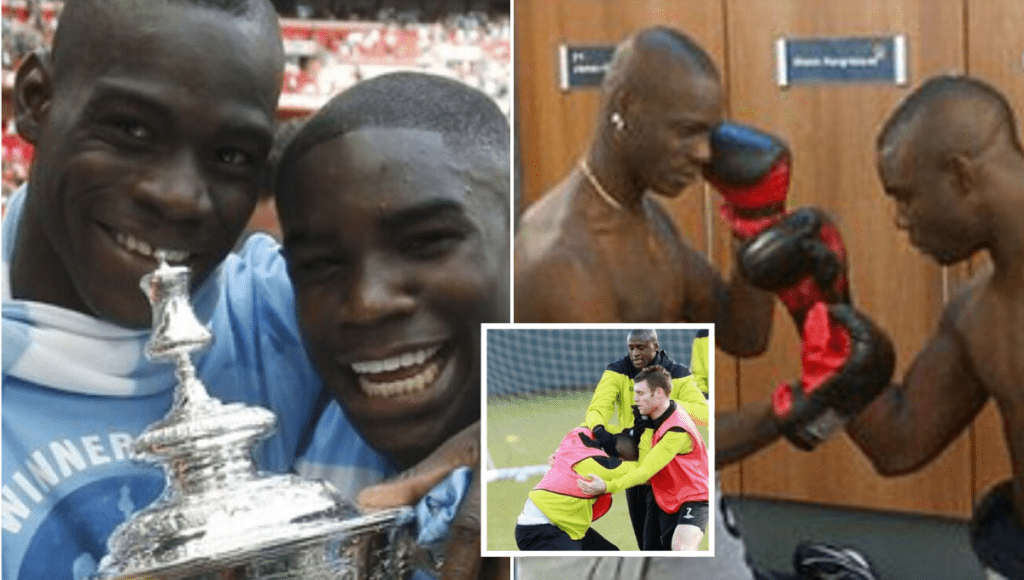 Richards and Balotelli both got into a heated 'scrap' at Manchester City's Carrington training ground but they both laughed it off and remained friends after.
If Mario Balotelli kept his discipline on and off the pitch, could he have been one of the best players in world football? Let us know!