Manchester United forward Cristiano Ronaldo is the current bookies' favourite to join Chelsea in January.
Ronaldo's super agent Jorge Mendes has discussed the possibility of letting Ronaldo leave United on a FREE this January transfer window.
There are only TWO serious contenders for the signature of the Portuguese forward, one is his boyhood club Sporting CP and the other is Chelsea where he is placed at 2/1 to join them in January according to football betting expert Jake Ashton – olbg.com.
🚨🇵🇹 NEW: #MUFC sources have said an exit strategy is being considered for Ronaldo, and if no suitor can be found by super-agent Jorge Mendes, United may be willing to cut their losses and let him go on a free in January. @iPaperSport 🔴

— UtdPlug (@UtdPlug) October 20, 2022
Where did it all go wrong for Ronaldo?
We know what a tremendous player Ronaldo has been over the course of his star-studded career. Breaking records all of the time, a man that could change the game in a matter of seconds.
But this season hasn't been the one to boast about for the United forward, after struggling in many games, he has only 1 goal in the Premier League and 0 assists. A very bemusing stat for an all-time great who is renowned for his scoring sprees.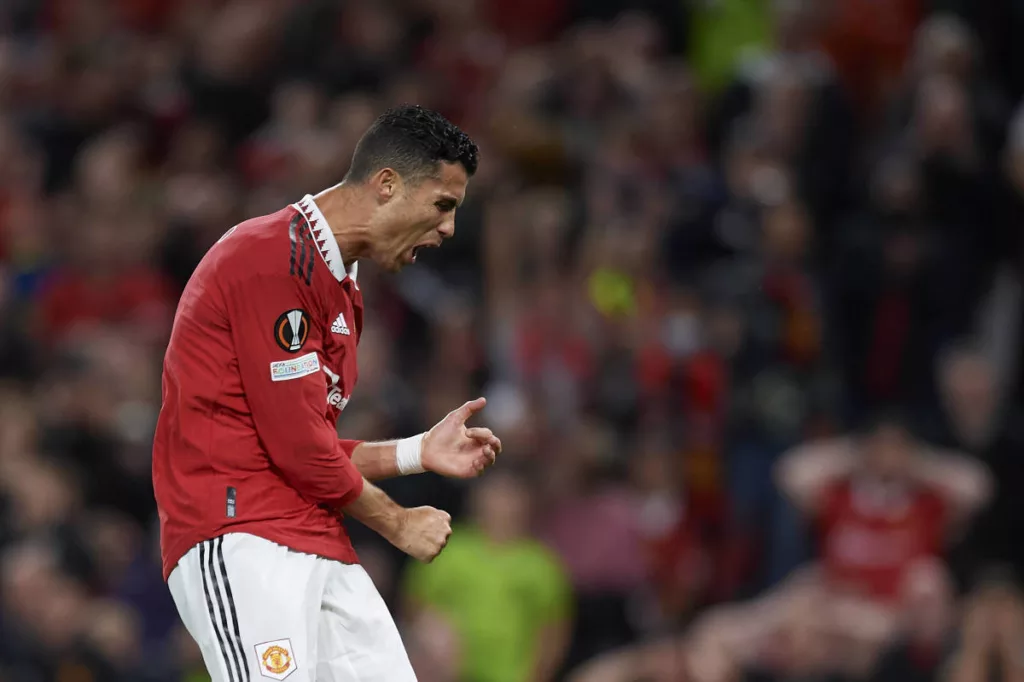 In the 2021/22 season, Ronaldo netted an impressive 18 goals in 30 appearances in the Premier League for United making him their top scorer for the season.
With a new manager arriving in Erik ten Hag, he soon stamped his authority and made sure Ronaldo wasn't going to be indispensable to the club, in fact, he has become more of a rotation player at best.
At a tender age of 37, in football terms, are we seeing a rapid decline in ability and fitness? Or has he simply not had enough time to show that he still has it on the pitch?
Could Ronaldo fit into Graham Potter's plans at Chelsea?
At the moment Chelsea have a more than capable striker in Pierre-Emerick Aubameyang but they don't have many other options for a proper number 9 role.
We all know Ronaldo has now become a target man who is most certainly deadly in front of goal but with Graham Potter liking to play a certain style known as 'potter ball' will Ronaldo have the pace to keep up with that specific style of play at 37?
Ronaldo is currently excluded from the United team for their upcoming match against Chelsea this weekend.