Ronaldo's early exit from his seat on the bench in Manchester United's match against Tottenham has been a novel topic of debate since their Premier League clash on Wednesday, 19th October.
United delivered for the fans at Old Trafford by producing a 2-0 victory over the north London side, with goals from Fred and Bruno Fernandes in the second half sealing their victory. It was a joyous day for most on the red side of Manchester, but there was one notably unhappy face amongst them in the form of Cristiano Ronaldo.
The Portuguese superstar was not bought into the mix for the vast majority of the game and left his seat on the bench to take an early leave from the match, despite Erik ten Hag still having two substitutions at his disposal.
Anthony Alanga and Christian Eriksen made late appearances as substitutes against Antonio Conte's side, and the difficult decision by the Man United manager to leave out arguably the biggest name in football seemed to be the catalyst for Ronaldo's early exit against Tottenham Hotspur. The frontman didn't even stop to sign autographs for the cluster of fans gathering excitedly at the end of the tunnel, anticipating the end of the match some short time later. 
As a result of his recent actions, Ronaldo will now be dropped from Erik ten Hag's United squad going into their matchup with Graham Potters' Chelsea on the 22nd of the month. Hag confirmed that Ronaldo in fact refused to come on as a late substitution in the game before marching himself off to the dressing rooms, but refused to let the incident overshadow what was, on the whole, a fantastic performance from his Manchester United squad to come away with the 2-0 victory over top 4 rivals Tottenham.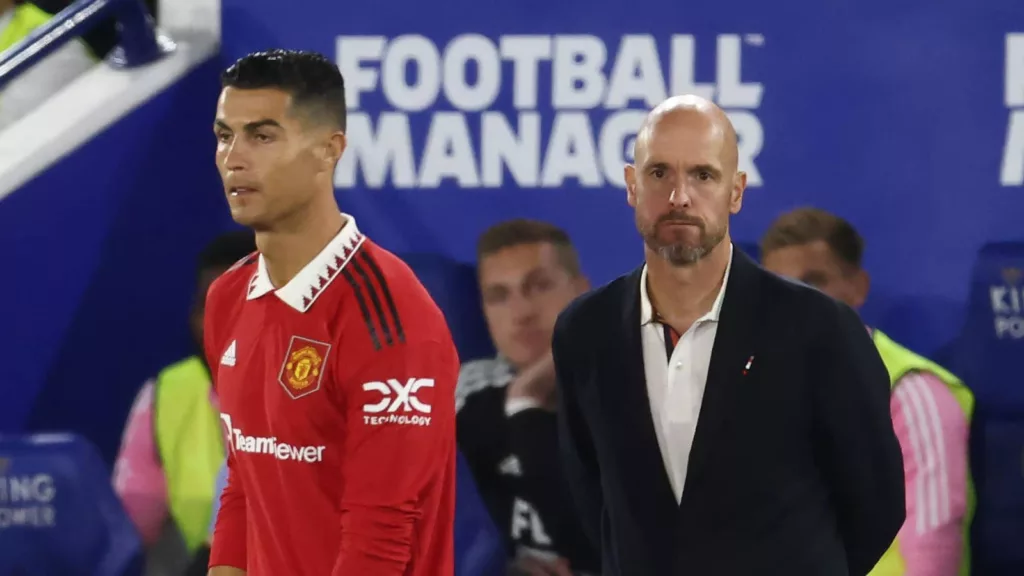 Hag, despite reiterating that Ronaldo "remains an important part of the squad", also enforced that the team's focus going forward would be their clash with fourth-place Chelsea.
The Dutchman said "It's all about Chelsea, we have a big game to play, all my focus is on that game, all the focus from the staff and the focus from the players is on that game. We have to win that game and do everything we can, so we need full concentration to prepare for the game and play our best"
With rumour already circulating that United may look to cut their losses on the Portuguese forward and allow him to move to their upcoming rivals Chelsea on a free transfer, is this recent upset the final nail in the coffin for Ronaldo and Manchester United?
Cristiano Ronaldo walked off the pitch before the final whistle at the end of the Serbia-Portugal game, and threw his captain's armband in frustration. pic.twitter.com/I2i9uwkPhM

— ESPN FC (@ESPNFC) March 27, 2021