Cesc Fabregas, the former Arsenal captain, has once again returned to London Colney to assist Jack Wilshere with coaching the Under-18s.
The 35-year-old left the Emirates in 2011 to join Barcelona but has recently been reunited with his former teammate at the Premier League side's training ground at the start of the year. Wilshere, who is now an academy coach, revealed on social media in January that he was "learning from the best" by picking Fabregas' brain about his knowledge of the beautiful game.
Fabregas has now returned to Arsenal's training ground to work with the club's current crop of Hale End starlets, as seen in a picture uploaded by Wilshere on his Instagram story. The image shows the two in Arsenal tracksuits on the football pitch, and Wilshere simply captioned it with a football and brain emoji. Fabregas shared the same image on his Instagram account with a love heart emoji.
Cesc Fàbregas back at London Colney again as seen on Jack Wilshere's instagram. 📸 pic.twitter.com/7A7gQ7VeHX

— Connor Humm (@TikiTakaConnor) March 6, 2023
This collaboration between the former and current Arsenal players will undoubtedly benefit the young Gunners, as they receive guidance from one of the finest midfielders to have played in the Premier League. It is a great boost for their development, especially coming from someone with Fabregas' level of experience and expertise.
Although Wilshere is now a coach, Fabregas is still playing professionally and has yet to retire. He is currently playing in Italy's Serie B with Como, showcasing his continuing love and passion for the game.
Spanish news outlet, Sport has reported that the playing career of Cesc Fabregas is about to come to an end as he prepares to transition into coaching. The 2010 World Cup winner is said to be hanging up his boots at the end of the season, with his sights set on managing Arsenal in the future.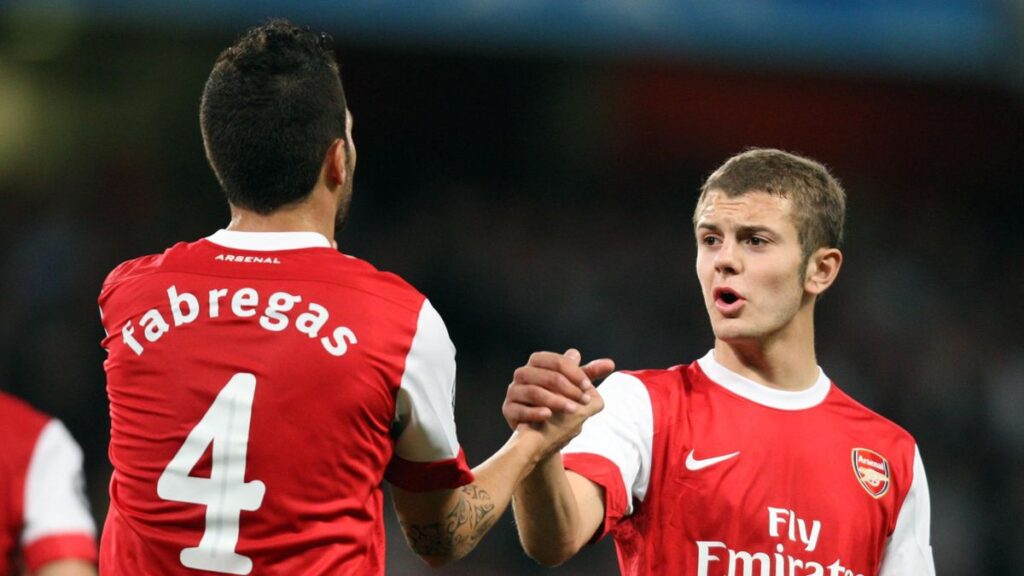 Fabregas spent eight years at the London club and reportedly dreams of returning as their manager one day. Gunners manager Mikel Arteta has reportedly given him a glowing reference, with Fabregas closely studying Arteta during his visits to London Colney.
Fabregas has also received support from his former Barcelona manager Pep Guardiola and ex-teammate, who is now the Blaugrana boss, Xavi. With such high-profile endorsements, it seems that Fabregas is well-positioned to make a successful transition into coaching after his playing career comes to an end.