Blackburn Rovers' fans came away from their home fixture against Sunderland with a smile on their faces after being treated to a 2-0 victory that included a BEAUTIFUL strike from Ben Brereton Diaz…
It would turn out to be a bitter return to Ewood Park for Tony Mowbray, former manager of Blackburn Rovers, with his Sunderland side conceding a goal either side of half-time AND being denied a penalty to finish up suffering a 2-0 defeat in their clash yesterday, 19th October.
Sunderland's denied penalty appeal came 32 minutes into a fairly even contest, as Jack Clarke went down under a challenge from Blackburn's Ryan Hedges in the outside left corner of the box. The appeal was ignored by referee Craig Pawson. Many felt that the decision was incorrect, but with no VAR available in the Championship the game continued under Pawson's initial judgment. 
See the penalty appeal HERE and vote on whether you think a spot-kick should have been given!
With a penalty clearly not being given for the incident, Blackburn immediately started to move on the counter-attack, and just 21 seconds later the ball would be in the top corner of their net after a beautifully delivered strike from the left foot of Brereton Diaz. 
It was hard lines for Sunderland who, despite failing to find the back of the net, were never really out of the contest. Early into the second half, Blackburn doubled their lead through a headed finish from Scott Wharton. A free kick was whipped into the box from the right-hand side by Ryan Hedges, with Wharton reading the path of the incoming ball expertly to guide it into the bottom of the far corner, past Anthony Patterson.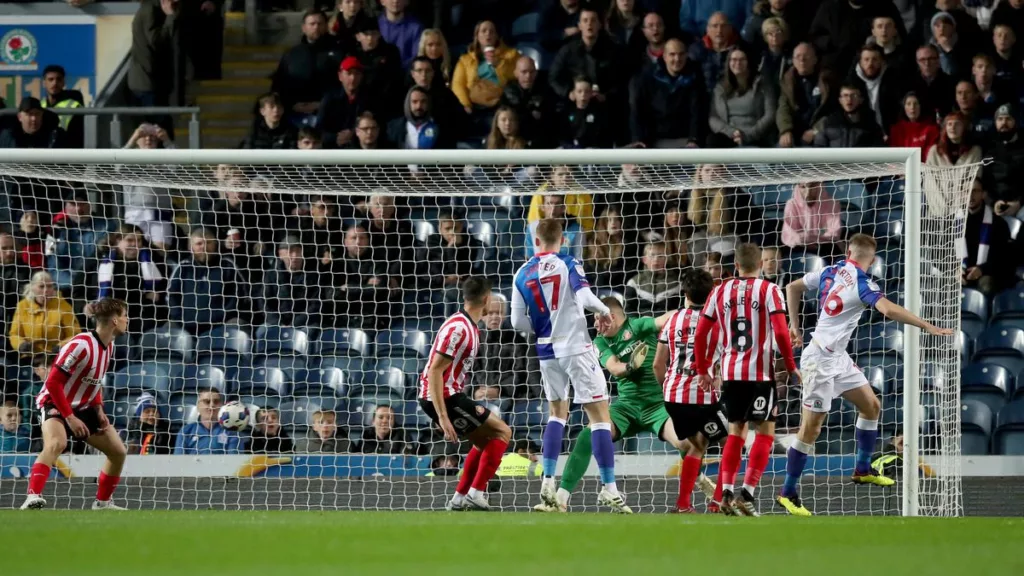 Sunderland would rally a good effort at clawing something back from this game but were ultimately unsuccessful on this occasion as Blackburn Rovers held on to their 2-0 lead until the final whistle.
WATCH both goals from this clash BELOW!