Tottenham are reportedly determined to keep Harry Kane at the Tottenham Hotspur Stadium when his contract expires in the Summer.
Kane's future with the North London side, who have been knocked out of both the FA Cup and the Champions League this month, has been uncertain as of late. There has been talk of him potentially leaving the club, with a contract extension still not signed by their star forward.
Kane has been linked to high profile clubs such as Manchester United and Bayern Munich, with the former especially keen to secure a permanent hitman.
Tottenham fans were left feeling uneasy after the England captain's comments following after their defeat to Sheffield United in the FA Cup. Kane said that the defeat felt like "a dagger in the heart" and added that a top 4 finish for the club "was not enough" to make up for the lack of silverware opportunities left available to them.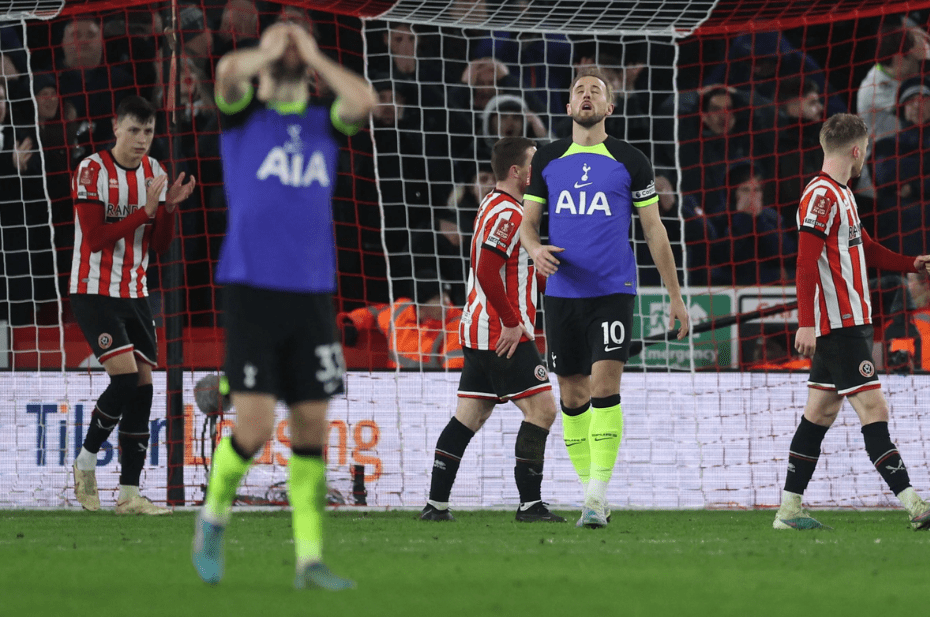 Despite this, it has been reported that Tottenham are determined to secure the striker's future with the club, possibly by re-signing Mauricio Pochettino as manager. As TalkSport reports, former Tottenham forward Darren Bent is confident that Pochettino's return would lead Kane to stay, and he also added that the England captain has "no burning desire" to leave the club.
The cost of replacing Kane's presence in their squad may also lead Tottenham's chairman, Daniel Levy to lean away from accepting bids for the striker in the Summer. This has been backed up by a report from The Express, stating that Manchester United also have concern over dealing with Levy.
Harry Kane himself has also always stated that his aim is to win silverware with Tottenham, so it may well be the case that neither party are looking to go separate ways.
It remains to be seen whether or not Kane will give any indication of wanting to leave the club, but in so far it would appear that Darren Bent may be right and the England captain may indeed have no burning desire to leave Spurs.