Images of Arsenal's 2023-2024 home kit have been leaked, and fans of the Gunners are going to be blown away by the new look!
Arsenal had adopted a more traditional look for their current 2022-2023 strip, featuring folded collars and the traditional flat red synonymous with the club.
Clubs have recently been turning to some of their retro looks for inspiration in their new kits, with Manchester City's leaked 2023-2024 kit an example of the club sourcing inspiration from previous strips.
Gunners fans will be delighted to learn that their club have done the same. Their current 2022-2023 kit saw the introduction of a more traditional look, with folded collars contrasting the Arsenal red rather nicely.
The new 2023-2024 kit, however, has ditched the collars altogether, but still sources flair from another well known strip…
The club's new strip has added the use of gold logos, offering a throwback to the 2005-2006 Highbury home kit. The new shirt will, however feature contrasting white sleeves and a more traditional Arsenal red colour.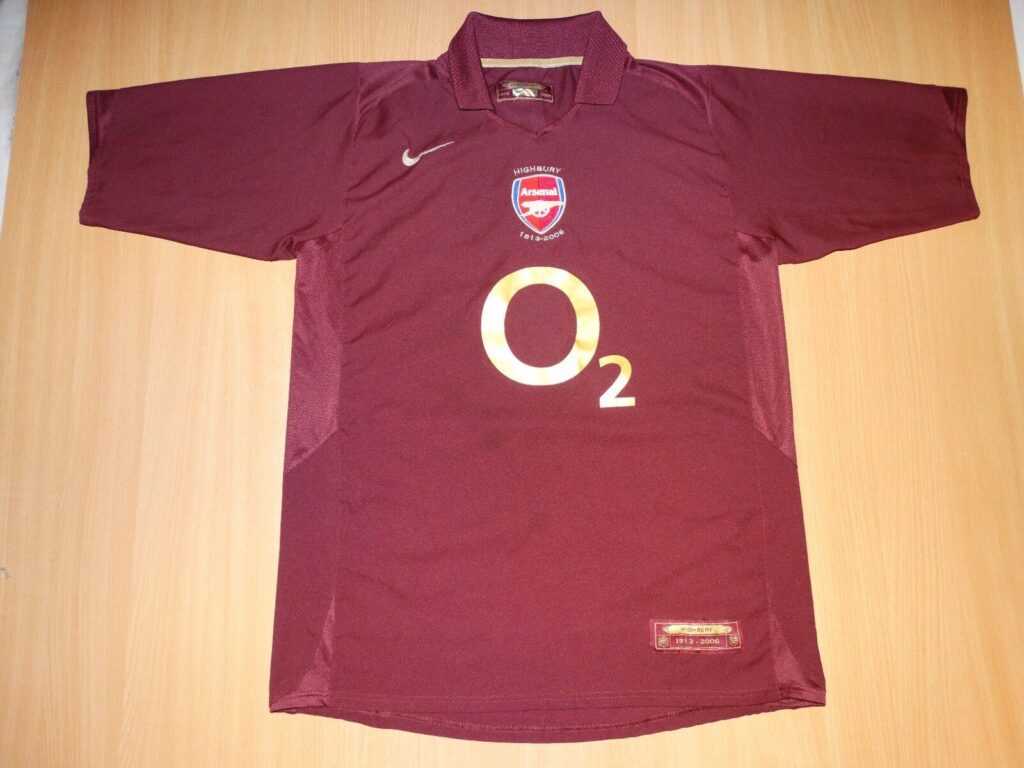 We're sure you'll agree that the pairing of the more modern red & white contrast and the gold logos of the mid-2000s makes for a stunning look!
How much will the new Arsenal 23/24 home shirt cost?
Although no official price tag has been confirmed by Arsenal, the new addition to the Gunners' wardrobe is expected to range between £70-£80. This figure is based upon Arsenal's past few seasons offerings.