Chaos continues to reign at Goodison Park following Everton's near miss with Premier League relegation, as 75% of their board resigns in a single day!
The Toffees ended their 2022/2023 campaign just 2 points clear of Leicester City, who were the first of 3 teams including Southampton and Leeds United to lose their place in the English top flight. They secured safety by the skin of their teeth with a 1-0 win over Bournemouth on the final day of the league.
The Merseyside club recorded just 8 Premier League victories, along with 18 losses and 12 draws, finishing their run with a measly 36 points – their worst Premier League season performance to date.
Reports have now confirmed that the turmoil continues at Goodison Park, with the club losing their CEO, Chief Finance Officer, and Non-Executive Director in a single day, leaving owner Farhad Moshiri scrambling for replacements.
Denise Barrett-Baxendale , Grant Ingles, and club legend Graeme Sharp, are all reported as having stood down with immediate effect yesterday afternoon.
It is also reported that their chairman, former owner, and lifelong fan of the club, Bill Kenwright, also attempted to abandon his position but was convinced to remain at the club by Moshiri, even if only for the short term.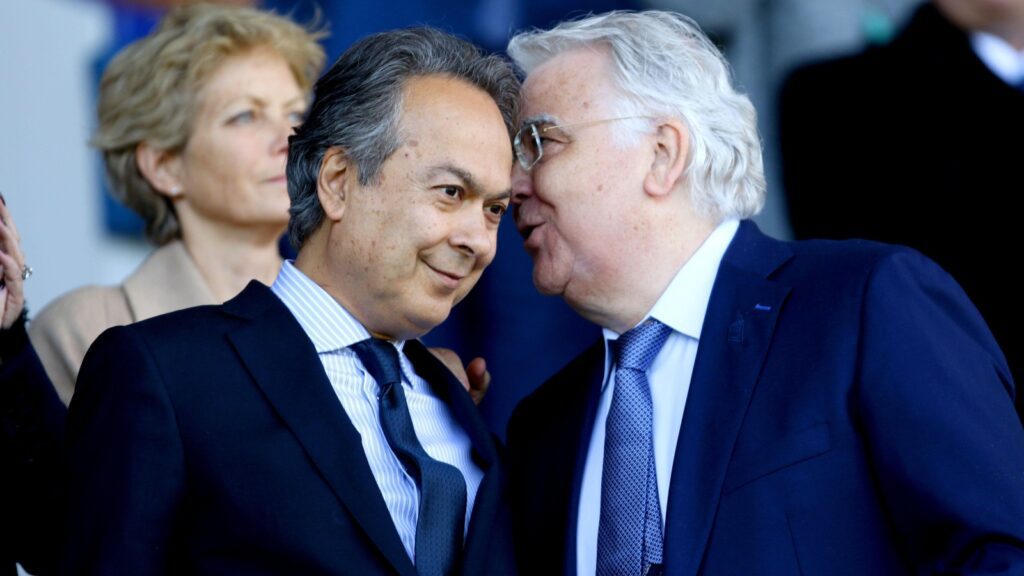 It is not just the club's poorest Premier League season to date that has inspired such a drastic upheaval in board members. Everton's fanbase have, for a while now, been calling for a change in management from the top.
The atmosphere amongst the Blues support has at times been vicious towards their players and management throughout a tough season, resulting in members of their hierarchy unable to attend matches for the last 3 months of the season.
Board members were advised to stay away from Everton's matchup with Southampton in January, due to fears that disgruntled fans may attempt to make a statement against their leadership.
This recent development has come at an already difficult time for the club, with Iranian Billionaire Moshiri now left scrambling to replace 75% of his board. At the same time, the club is also under investigation by the Premier League in regards to possible breaches of their profit and sustainability regulations.
And all of this lands on the Toffees at the start of a crucial summer transfer window of which they hope to turn their squad around to secure Premier League status once again next year.
The 3 departing members of the board issued a statement that read
"It has been an honour and a privilege to serve as directors. We would like to thank everyone who has supported us during our time here. We wish the club we have loved to serve every success in the future."