Manchester United legend, Dwight Yorke, quit as boss of Macarthur FC after slamming the squad as "a pub team".
Macarthur FC play in Australia's A-League and currently sit in 6th position, having won 2 of their last 5 games. Yorke has managed the club since July last year and was the club's second manager ever, after replacing Ante Milicic.
Just three months after signing with the A-League side, Yorke managed them to their first-ever trophy, with Macarthur claiming the 2022 Australia Cup.
Despite such a positive start, his tenure at the club has ended in just about half a year. According to the Sydney Morning Herald, Macarthur's recent 1-0 loss to 5th place Adelaide was the final straw for Yorke.
The ex-United man reportedly slammed several of his squad in a meeting with chief executive Sam Krslovic and club chairman Gino Marra. He also questioned the club's professionalism before exiting his managerial position.
Marra himself said of the incident "We won't be commenting on the circumstances of the mutual agreement reached between the club and Dwight Yorke on Saturday"
"Our focus is only on the next chapter of the club and appointing a new coach who we hope will deliver more success to our supporters"
Marra went on to thank Yorke for his contributions to the club leading up to the 2022 Australian Cup title.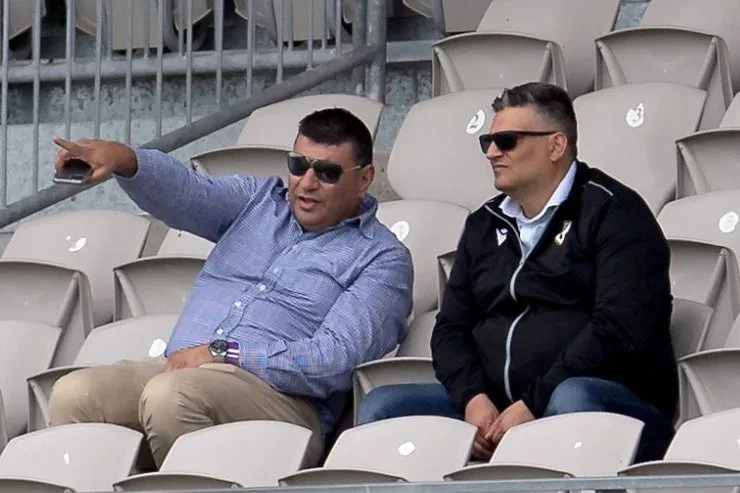 Yorke himself had words of praise for the club, despite his "pub team" comment made in the meeting. 
He said of Macarthur FC "I want to thank the chairman Gino Marra, CEO Sam Krslovic, all the ownership group as well as the staff" – he even commented "I leave the football club with a great team that will continue to challenge for more silverware"
Clearly an agreement was reached that cooled Yorke's initial criticisms of Macarthur FC – whatever the case, we're excited to see where he goes next!