A Spanish fan of non-league Alfreton Town Football Club has such an affinity with the club after playing as them on Football Manager that he recently had his stag-do there.
Cristóbal Novo Gonzalvo has been a long time supporter of Alfreton after playing as the side on Football Manager, and has even previously visited the Derbyshire town to find out more about the club. His first visit was 12 years ago, and Cristóbal also made another visit with his friends shortly before the pandemic.
The Spaniard felt an affinity with the club and its fans after becoming involved with the Alfreton Town Fanbase online. Mr Gonzalvo and his friends were "impressed with the kindness of the people" upon their visit, and have made friends through the club.
His friends recently brought him over to visit his favourite club once again, this time for a more special visit. Cristóbal's stag-do had been arranged at Alfreton Town's ground by his friends and the club. He was even made mascot for their 2-2 draw with Darlington, which Cristóbal described as "crazy" to BBC News.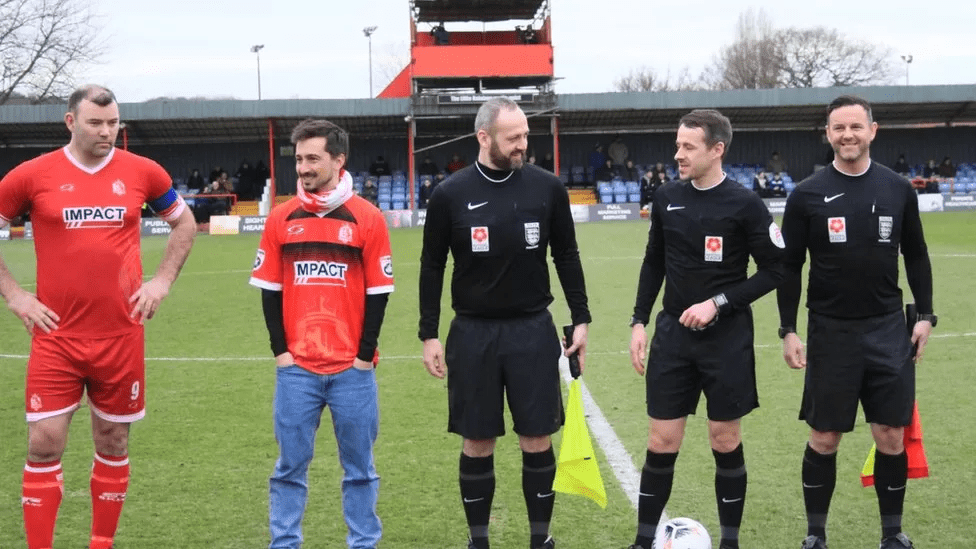 He added that his mother and his future wife both know about his "crazy problem with football and also Alfreton Town" and said of his stag-do experience "it was incredible"
We think you'll agree, Cristóbal arguably wins the most dedicated National League North fan of the year award for his support of Alfreton Town!