The Etihad Stadium, formerly known as the City of Manchester Stadium, has played a pivotal role in the history of sports in the United Kingdom.
It is a venue that has not only been the host to several iconic sporting events but has also become an integral part of Manchester City Football Club's legacy.
The stadium's journey began in 2002 when it played host to the XVII Commonwealth Games, and since then, it has evolved to become one of the most iconic football stadiums in the world.
The 2002 Commonwealth Games marked a significant moment for Manchester, a city that was once dominated by heavy industry but had since undergone significant regeneration.
The Games were a symbol of this regeneration and were seen as an opportunity to showcase Manchester to the world.
The City of Manchester Stadium was the centrepiece of the Games, hosting both the opening and closing ceremonies, along with all track and field events, the Rugby Sevens, and the Marathon.
The stadium had a capacity of 38,000 spectators for the Games, and all events were sold out. Interestingly, the stadium's north stand was a temporary structure, and the lower tier of the stadium did not exist for the Games. This was to make space for the track and field events.
Manchester City Football Club played an instrumental role in supporting the regeneration of East Manchester, where the City of Manchester Stadium is located.
The club's move to the stadium a year after the Commonwealth Games in the summer of 2003 marked a new era for the club, and it has since become a significant part of the club's history.
The transformation of the stadium from an athletics venue to a football stadium was a significant undertaking. The project began immediately after the Games' closing ceremony, and it took a season-long effort to complete.
The result was a stunning football stadium that became Manchester City's new home.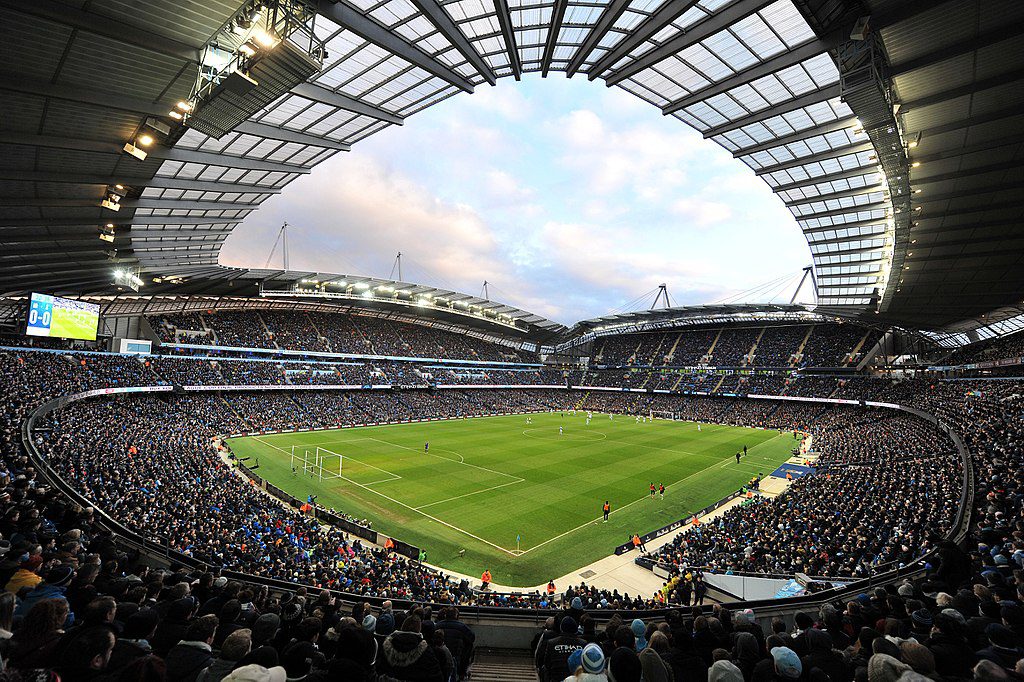 The stadium's transformation was not only a testament to the dedication and hard work of the team involved, but it was also a reflection of the long-term plan for the venue's legacy.
Manchester City Council's former long-serving chief executive, Sir Howard Bernstein, played a significant role in bringing the Games to Manchester.
He was also a proud Manchester City honorary president and one of the key drivers behind the stadium's transformation.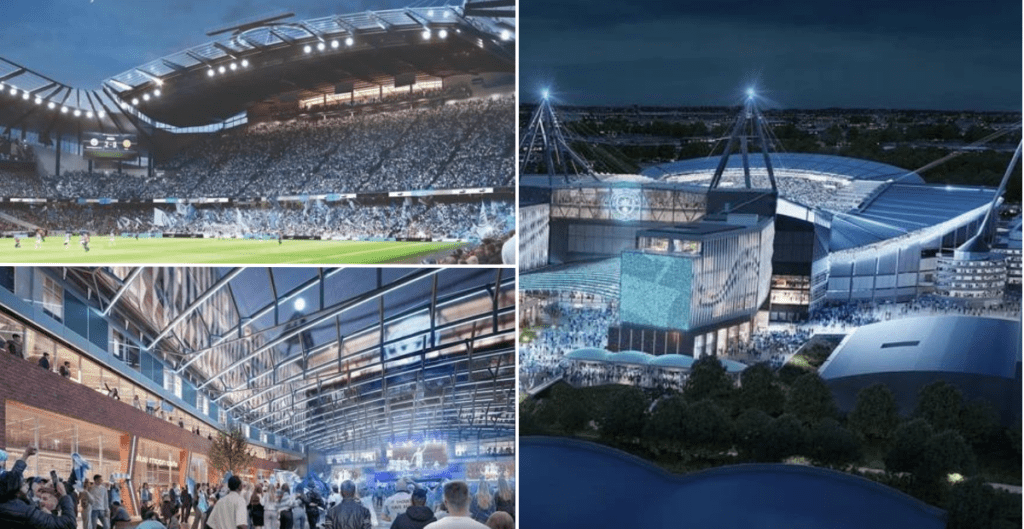 The stadium will increase its capacity to over 60,000 if planning permission is granted, City have submitted their application to the council.