When it comes to huge names like Eric Cantona and Ian Rush, you would automatically expect that they had played in the most prestigious International football tournament on earth – the World Cup.
You'll be surprised then to learn that they, among 9 other stars of the game that have made our list, have NOT enjoyed any minutes during the world-renowned event!
Take a read through our list of 11 top international footballers who never played at a FIFA World Cup, and let us know if there are any honourable mentions that we missed!
11. Dimitar Berbatov
Dimitar Berbatov made a name for himself in the Premier League during his time at Tottenham Hotspur and Manchester United. He made 229 appearances in the league, scoring 94 goals. He was also a regular selection for his home nation of Bulgaria.
Sadly for Berbatov, Bulgaria haven't managed to make it to the World Cup since 1998 – placing him on this list.
10. Andrey Arshavin
Andrey Arshavin made his name during his 4 years playing as a winger/attacker for Arsenal. In his 105 appearances, he contributed 23 goals and 20 assists. Despite his reputation as a creative forward, he was snubbed for Russia's 2002 World Cup squad.
He did, however, appear in the 2010 World Cup qualifiers – captaining his nation to a 2nd place finish in their group. Sadly for Arshavin, they were subsequently knocked out in the qualification playoffs by Slovenia. He did not appear for them in the 2014 nor 2018 World Cup tournaments and retired in December of 2018.
9. Mark Hughes
Mark Hughes has played for some truly enormous clubs in his time, but is probably most famous for his double spell with Manchester United. He played for the Red Devils between 1980-1986, and then again between 1988-1995 after short spells with Barcelona and Bayern Munich.
Hughes also made 72 appearances for Wales, scoring 16 goals, including 3 hat-tricks. He went on to manage his home nation's side between 1999-2004. Despite scoring 9 of those goals during World Cup qualifiers, Wales have only ever successfully reached the World Cup finals twice. Once in 1958 and once in 2022 – none of which Hughes was present for, placing him on this list!
8. George Weah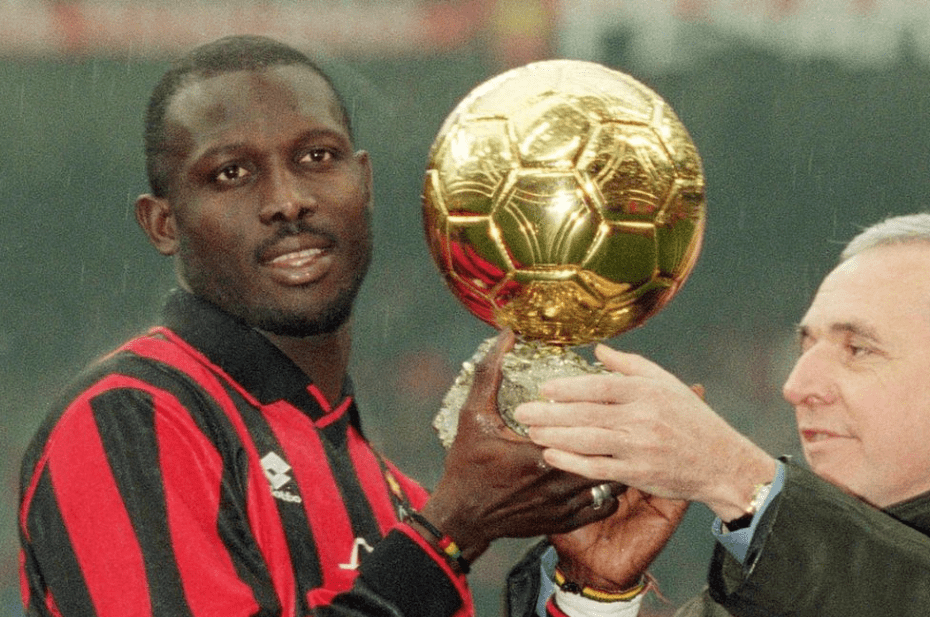 George Weah is a Liberian striker, boasting 75 caps and 18 goals for his country between 1986-2003. He was first brought to Europe by Arsene Wenger, when he signed the then 22-year-old for Monaco.
He played for AC Milan, Man City, Chelsea and PSG in his time, but sadly never reached a World Cup. In fact, Liberia have failed to qualify for every World Cup competition since first taking part in qualifications in 1982.
7. Valentino Mazzola
Valentino Mazzola is considered by many to be one of the greatest Number 10s of all time, and has even been considered the best Italian player of all time. He was the captain of Grande Torino, who were one of the strongest teams in the world during the second half of the 1940s, with whom he won 5 Serie A championships.
Despite his status as possibly the greatest Italian to have played the game, as well as being the nation's captain for 2 years, Mazzola never played a World Cup. he played in the country's blue shirt between 1942-1949, a period when no World Cup competition was held!
He still achieved 12 caps and 4 goals for his country in a time when international matches were far less frequent, and will be forever remembered for his incredible club contributions.
6. Liam Brady
Liam Brady is a former Irish footballer best known for his time with Arsenal between 1973-1980. He made 235 appearances for the Gunners, scoring 43 goals. He went on to play for Inter Milan, Sampdoria, Juventus and Ascoli in Italy before ending his career back in the Premier League with West Ham.
He represented the Republic of Ireland between 1974-1990, making 72 appearances and scoring 9 goals. Republic of Ireland would only qualify for the World Cup once during Brady's spell with the national team, in 1990 when he was at West Ham. Sadly for Brady, he wasn't selected for the side during this competition, in which they made it all the way to the quarter finals.
5. Alfredo Di Stefano
Alfredo Di Stefano is was an Argentinian/Spanish forward who was widely regarded as one of the best players in the world during his time, and still considered to be one of the best of all time. Most famous for his time playing for Real Madrid between 1953-1964, where he scored a remarkable 216 goals in his 282 appearances!
Di Stefano is also the only payer on this list to have represented 2 countries and still never made it to a World Cup. He played for Argentina in 1947, a time in which no World Cup was played. He did, however, achieve 6 goals in 6 appearances for them.
He then switched his national duties to Spain between 1957-1961, scoring a further 23 goals in 31 appearances. The Spanish did not qualify for the 1954 & 1958 World Cups, despite Di Stefano's attacking presence.
4. Ryan Giggs
Ryan Giggs is one of the most famous wingers to have graced the Premier League, and is widely regarded as one of Wales' greatest ever footballing talents. During his time with Manchester United between 1990-2014, Giggs made 672 appearances, contributing 114 goals and 162 assists.
He played for Wales' first team from 1991-2007. During this time, he was a part of 4 World Cup qualifiers – 1994, 1998, 2004 and 2006. Wales did not qualify during any of these tournaments, leaving Giggsy on our list of greats who never played a WC!
3. Ian Rush
Ian Rush is a former Welsh international and also one of Liverpool's greatest ever forwards. His 346 goals across all competitions makes him Liverpool's top goal scorer of all time. He made 73 appearances for his country between 1980-1996, scoring 28 goals.
Despite Rush contributing a hat-trick during the 1994 World Cup qualifiers in the USA, the nation sadly never made it to a World Cup finals during his time.
2. Eric Cantona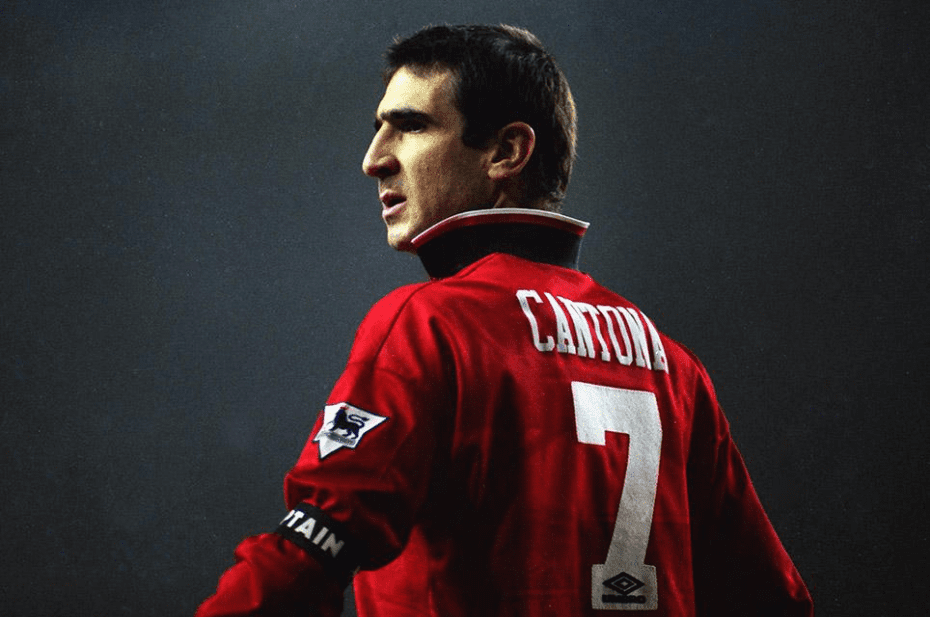 Eric Cantona is yet another name on this list that requires no introduction. As if the Frenchman's 143 appearances and 64 goals for Manchester United between 1992-1997 weren't enough, he is also remarkably famous for his "kung-foo" kick incident against Crystal Palace in 1995.
He represented France's first team between 1987-1995, making 45 appearances and scoring 20 times. Sadly for Cantona's legacy, this was one of the only periods that France's side didn't qualify for a World Cup, earning him his place on this list of greats.
1. George Best
Our final name on this list will surely again need no introduction. George Best is a Manchester United legend, having spent 11 years at the club. In that time, he made 361 appearances and contributed 137 goals. He was known for his incredible dribbling skills, double footed ability, and for being a nightmare for defenders.
Best represented his home nation of Northern Ireland between 1964-1977. Sadly for Best, they did not qualify for the 1966, 1970, or 1974 World Cups. Although he was considered by Northern Ireland's coach for the 1982 selection, in the end he was not chosen. By that point he had not capped for his country in 5 years and his infamous extravagant lifestyle had begun to take a toll on his career.