West Ham's journey to their first major European tournament final since 1976 was last night marred by violence as AZ Alkmaar ultras attacked players' family and friends behind the dugout after losing 1-0 to the London side.
David Moyes' side were pushed right to the final whistle to secure their place in the Europa Conference League final, with substitute Pablo Fornals finding the decisive goal in stoppage time following a tightly-fought 90 minutes.
The last time the club made it to a European final was 47 years ago, and the last time they managed to win one was in 1965 after taking the Cup Winners Cup.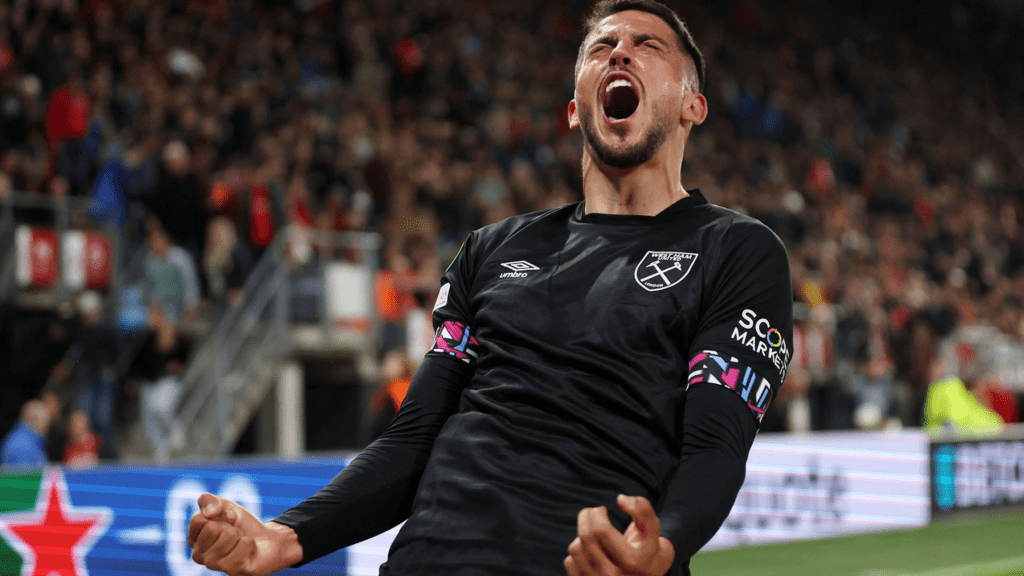 What should have been a night of celebration for the Hammers following the final whistle turned into a nightmare, with AZ Alkmaar fans sporting balaclavas attacking the players' support behind the away dugout.
Family and friends of West Ham's squad were subjected to a terrifying onslaught of punches and kicks as the Dutch ultras forced their way into the support zone. This prompted David Moyes' men to jump into the stands themselves to protect their loved ones from the horrific violence.
It is highly expected that UEFA and AZ Alkmaar themselves will impose strict disciplinary sanctions upon the fans involved, following a night that throws back to the dark ages of football hooligan violence.
West Ham players clashing with stewards after AZ Alkmaar fans target their families in the stands after the game tonight… 😳 pic.twitter.com/bGbTsgdZyS

— Football Away Days (@FBAwayDays) May 18, 2023
Former Hammer, Joe Cole explained to BT Sport "AZ Alkmaar fans attacked West Ham fans where the families, friends and colleagues were sitting. Players tried to break it up. We've got to have to look at UEFA and AZ for things like that. AZ fans turned up with balaclavas throwing punches."
"We had the same incidents at Frankfurt last year, and it only gets a slap on the wrist. Football's a family, we should be inclusive for everybody. The players were rightfully concerned for family, friends, kids. The men that do this type of thing are pathetic."
We couldn't agree more with Cole's words on the type of men who behave in this way at matches, ruining the magic of football for real fans and their children. Whilst there has been no official action from the club so far, UEFA have confirmed that they will be investigating the incident.