FC Barcelona and Manchester United played out a 2-2 draw at Camp Nou in a thrilling Europa League encounter.
Barcelona took the lead 50 minutes into the game thanks to former Chelsea full-back Marcos Alonso but it was soon to be cancelled out by United forward Marcus Rashford who levelled the scoring 2 minutes later.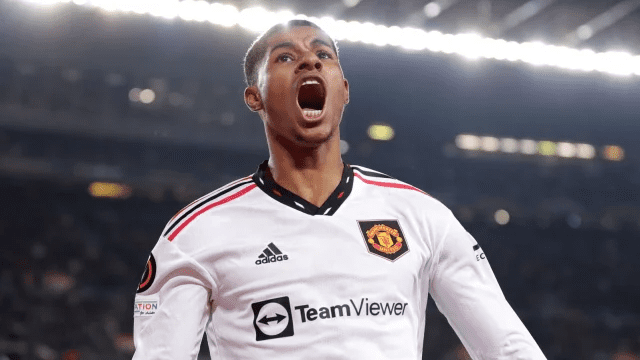 The Red Devils managed to take the lead in the 59th minute after Joules Kounde put it in his own net.
A cross from Raphinha found its way in the back of the net later on in the game to level the scoring at 2-2, it was a fascinating watch, especially for the neutral.
But, the entertainment didn't stop at the final whistle…
One Man United fan decided after a few beers, it was a good idea to goad the Barcelona fans leaving the stadium.
Unfortunately for the United fan, it backfired…
UEL. 16.02.2023
Barcelona – Man Utd. 😁 pic.twitter.com/FQKK7XOmIL

— HooligansTV (@HooligansTV_eu) February 17, 2023
The Barcelona fan even took a photo with the stolen hat after the game next to a cold bottle of Estrella Damn.
😄@Doberman1899 pic.twitter.com/CmjryKZiLn

— HooligansTV (@HooligansTV_eu) February 17, 2023
The red-faced United fan will be going back to England without his bucket hat, maybe it's a blessing… Let us know your thoughts!