Real Madrid are considering making an ambitious move for Manchester City's star striker Erling Haaland this summer. The Spanish club are looking to bring in a new generation of young stars, including Borussia Dortmund midfielder Jude Bellingham, and they see Haaland as a potential replacement for the ageing Karim Benzema.
Real Madrid president Florentino Perez had initially wanted to bring in both Haaland and Paris Saint-Germain's Kylian Mbappe. However, with Mbappe deciding to stay in Paris, Perez is now looking at other options to bolster the club's attacking options.
The signing of Haaland would be a major coup for Real Madrid, as Manchester City are the only Premier League club to have successfully fended off interest from the Spanish giants in the past. The Norwegian forward was also expected to join Real Madrid in 2022 before ultimately deciding to move to Manchester City.
🔥 Real Madrid yeni nesil genç yıldızları transfer etme planının bir parçası olarak, yazın 2 ismi kadrosuna katmayı düşünüyor 👇

📌 Erling Haaland
📌 Jude Bellingham

(Independent) pic.twitter.com/qESgvgBr4F

— Sabah Spor (@sabahspor) March 10, 2023
Haaland has been in superb form this season, scoring 27 goals in just 25 games in the league. However, there has been debate over whether he has actually made Manchester City a better team. Real Madrid is hoping to capitalize on any uncertainty surrounding City's alleged breaches of financial fair play regulations and the team's style of play under Pep Guardiola.
It should be noted that Haaland is currently happy at Manchester City, but he is not the kind of player who is likely to stay at one club for an extended period of time. Real Madrid is hoping to exploit this potential uncertainty and lure the young striker to the Bernabeu.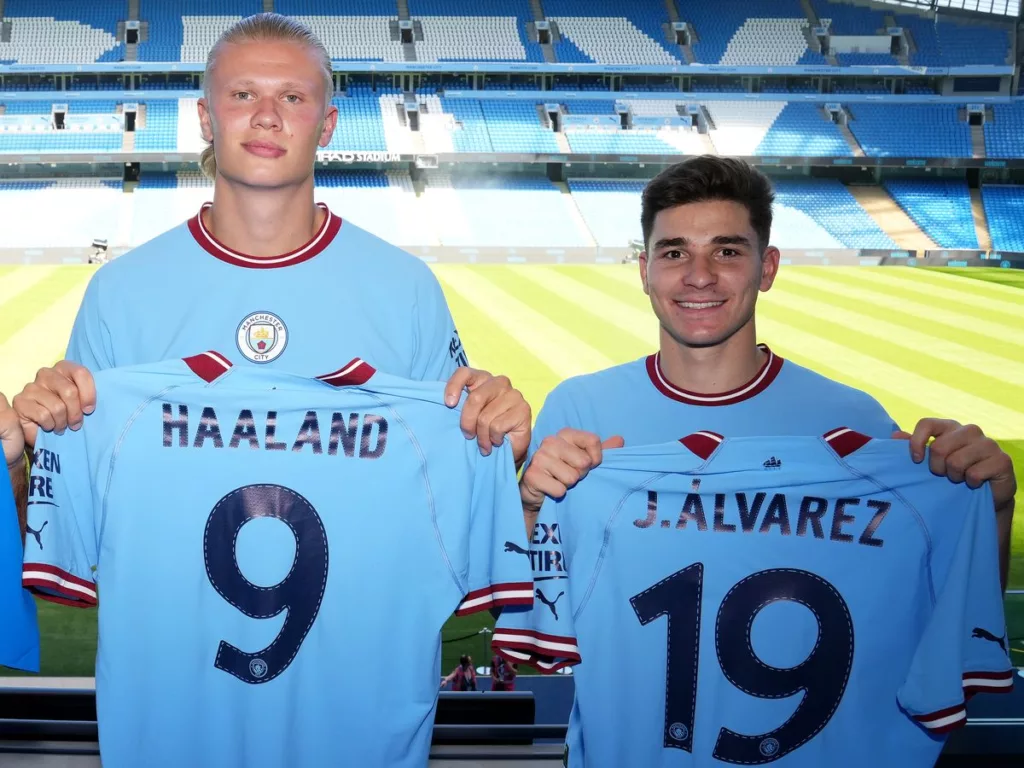 Real Madrid's interest in Haaland comes at a time of transition for the club, with manager Carlo Ancelotti possibly leaving in the summer. A major attacking signing like Haaland could help ease the transition and provide a boost to the team's morale.
In addition to Haaland, Real Madrid are also believed to be favourites to sign Jude Bellingham from Borussia Dortmund. The 19-year-old midfielder has been impressive in the Bundesliga this season, and Real Madrid sees him as a potential long-term replacement for Luka Modric.
It remains to be seen whether Manchester City will be able to hold on to their prized striker or if Real Madrid will be successful in their audacious move this summer.