Man United have successfully purchased a new goalkeeper, new midfielder, and a new forward in recent weeks, leaving the club needing to offload. Here are the 3 players the club are reportedly looking to drop before the summer deadline!
Erik ten Hag has in recent weeks bought in André Onana, Mason Mount, and Rasus Hojlund for a combined total £179 million.
Despite these signings, the club are still reportedly looking for another midfielder to bolster their ranks, with their opening clash with Wolves highlighting a weak link in the centre of the park.
It is reported that in order to sanction Sofyan Amrabat's arrival from Fiorentina to help stengthen this area of the field, the Man United need to offload some of their current players.
According to a report by 90Min, United have 3 such players in mind, and they would like to see them gone before the summer deadline (September 1st). 
Here we give you a rundown of the 3…
Donny van de Beek
Donny van de Beek joined Man United on the 2nd of September 2020, having spent 5 years with Dutch side Ajax where he made 118 appearances, scoring 28 goals.
The midfielder cost United £35 million in transfer fees with £5 million of add-ons, bringing his receipt up to £40 million plus wages.
He has made 34 appearances for the club, scoring twice before being loaned out to Everton in January of 2022 for the remainder of the 2021/2022 Premier League campaign.
He rejoined the Red Devils for the 2022/2023 campaign, but has been out since January after suffering a knee injury against Bournemouth AFC. 
According to recent reports, Man United's Erik ten Hag would like to see Donny off to greener pastures before the summer deadline window slams shut.
Eric Bailly
Another is name apparently not included in ten Hag's plans for Man United's future is Eric Bailly.
The Ivorian defender joined the club from Villareal in June of 2016, for a reported £30 million transfer fee, signing a 4 year deal at Old Trafford.
Bailly got off to a good start with United, and eventually made 70 appearances for them, even managing to score a goal in a 4-0 romping over Swansea City in the 2017/2018 Premier League campaign.
Sadly, Bailly has also suffered several injuries that have seen him sidelined in recent years, with Man United loaning him to Marseille in August of last year where he made 17 appearances.
A deal was reported as being in negotiation with Saudi Pro League side Al Nassr, but nothing more has been reported on the situation since. Bailly is reported as waiting to leave the club, understanding that he will not feature in their plans for the season.
Anthony Martial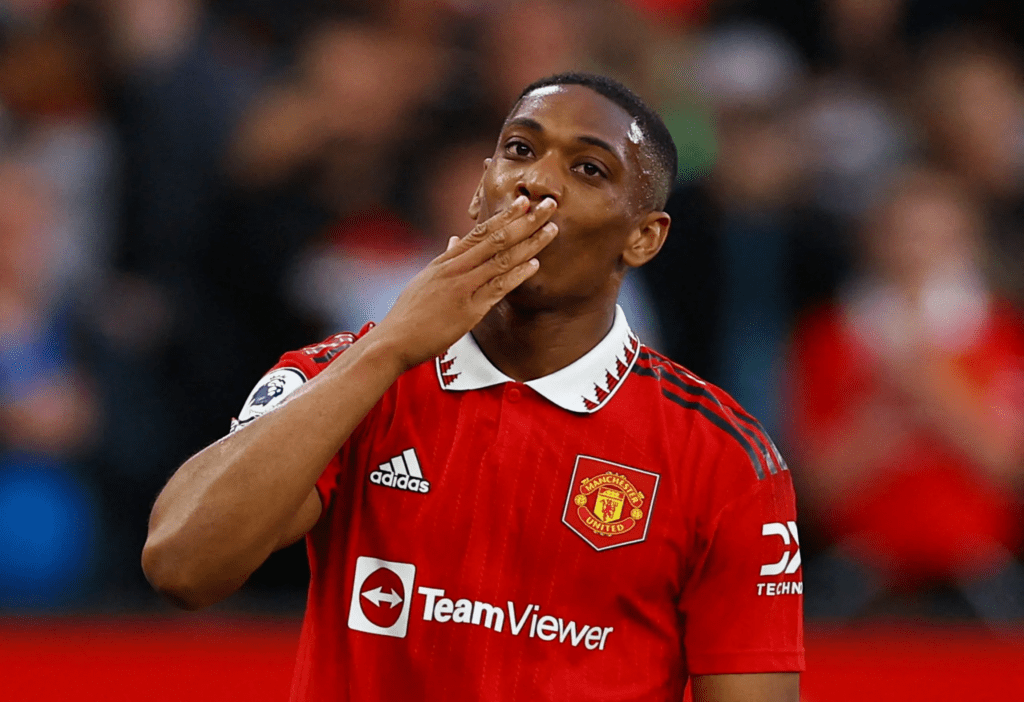 Surprisingly for a club who were scrambling to bring in a forward this transfer window, Man United are reportedly putting Anthony Martial up for sale alongside our 2 previous entries.
The French forward has 62 goals to his name for the club, having made 192 appearances for them. He cost the club £36 million – breaking a club record for the most expensive teenage transfer fee, which was held by Luke Shaw for his £27 million move from Southampton.
He was loaned to Sevilla in January of 2022 for the remainder of the 2021/2022 season, returning for last year's campaign where he scored 9 times for Man United.
Despite this, it is reported that United may use his striking record as a way of clawing back a large chunk of the cash spent on bringing Hojlund, Onana, and Mount in this summer, with a reported Saudi Arabian interest in Martial.
The Saudis have proved to be no shy spenders, so ten Hag may well see his wish granted in the coming weeks! 
We have just days left of this year's summer transfer window, so Erik ten Hag's Man United will have to get a wriggle on if they expect to see all 3 of their proposed departures leave!