Man United have finally agreed a deal with Fiorentina to secure Moroccan midfielder Sofyan Amrabat, with just hours to go before the transfer window closes.
Amrabat has not been included in Fiorentina's first team since discussions about a move to Man United came about, with the midfielder no doubt becoming anxious as the window drew near to a close.
It is reported however that, despite favouring a permanent transfer of their asset, Fiorentina have agreed a one-year loan deal with the option for United to buy Amrabat thereafter.
The Red Devils will pay £8.5 million to borrow the Moroccan for the year, with the option to purchase him for a further £21.4 million should they be impressed with his fit at the club.
The reason for Man United's hesitancy to purchase Amrabat outright allegedly comes from the club being wary of Financial Fair Play (FFP) rules, having already spent a combined £170+ million bringing André Onana, Mason Mount, and Rasmus Højlund into the squad.
The club were tipped to be also on the lookout for another midfield option, with Fred having been offloaded to Turkish side Fernabache for £8.5 million.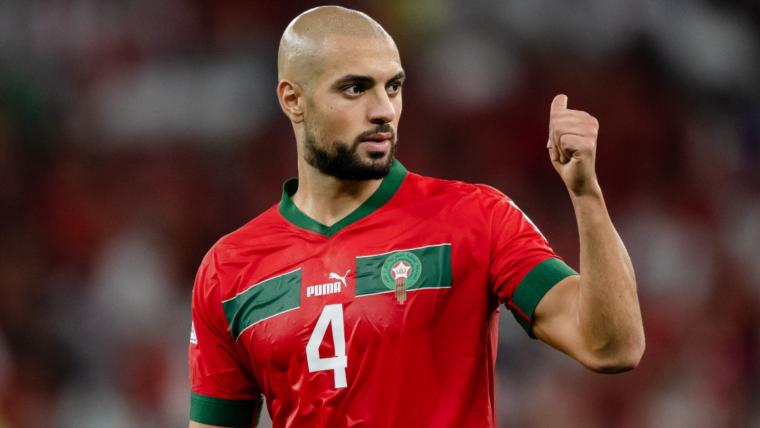 This comes alongside a frantic dash to fill injured Luke Shaw's place at left back – something United were reportedly hoping to do before the transfer window slams shut tonight.
It doesn't look likely that Man United will manage to bring in / offload anybody else before the window shuts, unless Erik ten Hag and Co are hiding something rather dramatic up their sleeves!
This summer's transfer window, the highest-spending transfer window in history, will close tonight at 11PM!