Former England keeper Ben Foster has signed a brand new 1-year deal with Canadian star Ryan Reynolds' Wrexham AFC.
The 40-year-old shot-stopper has enjoyed a long and fruitful career, playing for the likes of Manchester United, Birmingham City, Watford and West Bromwich Albion in his time.
He won the Football League Cup twice on the bounce with Manchester United, and again with Birmingham City the following season, as well as being an FA Cup runner-up and achieving a large handful of "player of the season" awards.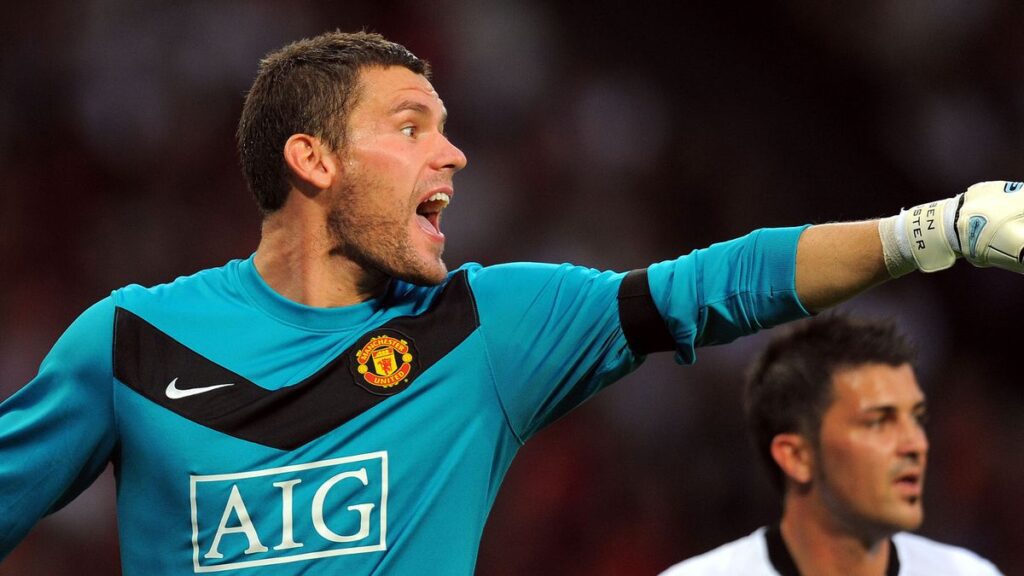 The goalkeeping veteran came out of retirement to help Wrexham get over the line to win the 2022/2023 National League in March of 2023. He had previously announced his retirement and declined an offer to play for Newcastle United the previous September.
In his 8 games with Ryan Reynolds' club, Foster made quite the impression on staff, players and fans alike, and even says that he has never felt so at ease so quickly with a side.
This has seemingly helped his decision to sign another 1-year contract with the Red Dragons.
Foster himself said "At the end of last season it was obvious that I enjoyed being at the Club, I loved being part of the team and everything that Wrexham stands for. 
"The fans took to me so warmly, Phil Parkinson is brilliant, Steve Parkin is top class, I love Aidan Davison to bits, and the Co-Chairmen are out of this world.
"I'd decided before the end of last season I wanted to do it, because it feels like home. I've never joined a football club and felt at ease so quickly."
It will be interesting to see how Wrexham fare in the EFL League Two next year, having finished their National League-winning season with a whopping 111 points, denying Notts County automatic promotion despite tallying themselves an impressive 107 points.
Both clubs finished well over 20 points clear of 3rd place Chesterfield in what was a fantastic season for both sides. Notts County joined Wrexham in earning EFL League Two status after a dramatic penalty shootout with Chesterfield in their playoff match.